The Constant Reader's Book Blog
(Reviews, Bookish Stuff and all Things literary)


12th October, 2021


Review: The Lighthouse Witches by C.J. Cooke (Harper Collins)


When single mother Liv is commissioned to paint a mural in a 100-year-old lighthouse on a remote Scottish island, it's an opportunity to start over with her three daughters--Luna, Sapphire, and Clover. When two of her daughters go missing, she's frantic. She learns that the cave beneath the lighthouse was once a prison for women accused of witchcraft. The locals warn her about wildlings, supernatural beings who mimic human children, created by witches for revenge. Liv is told wildlings are dangerous and must be killed.

Twenty-two years later, Luna has been searching for her missing sisters and mother. When she receives a call about her youngest sister, Clover, she's initially ecstatic. Clover is the sister she remembers--except she's still seven years old, the age she was when she vanished. Luna is worried Clover is a wildling. Luna has few memories of her time on the island, but she'll have to return to find the truth of what happened to her family. But she doesn't realize just how much the truth will change her.
This is a novel I was really looking forward to: the title alone had me intrigued and the cover looks absolutely stunning. I received an ARC via Netgalley but was so smitten with the plot (and the cover) that I ordered a physical hardcover copy as well.
In general, I really loved the story. I've heard other reviewers describe it as chaotic but that wasn't my impression at all. Instead, I liked the multitude of voices and levels of time that eventually blend together and then make absolute sense. I adored the setting of Lón Haven and The Longing and a community that's steeped in superstition and a deep belief in the supernatural. I also loved the characters, even slightly annoying Saffy. What I found particularly intriguing were the speculations about the wildlings and how folklore still has such a strong impact in some areas today. I didn't have any idea how to explain the phenomenon that occurs in the story until shortly before the end, and that's great! Oftentimes, I have a hunch very early on which can take the fun away but here I was guessing throughout.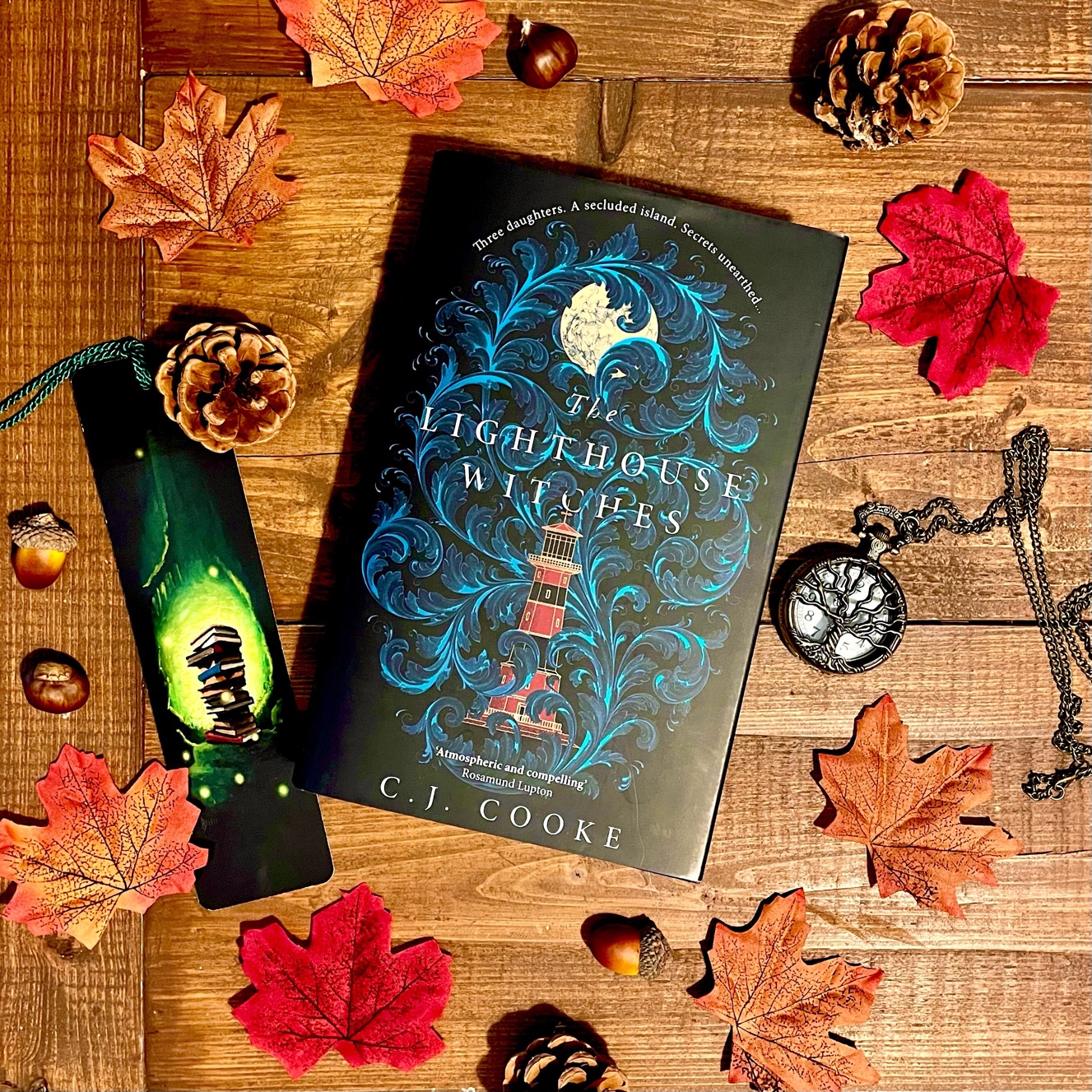 So, all in all this was an amazing story and a stunningly beautiful book about family, belonging, and the horrible consequences of superstition. BUT... and I'm so sorry to say there is a but... the book was full of typos and grammatical errors where it was clear that the text had been changed but the grammar hadn't been "adjusted" (e.g. "she pleased", "she wasn't can't", etc). Also, there were some logical discrepancies (e.g. birds being described as black with white heads and then called black-headed birds a few lines later; the way that the social workers just send Clover home with Luna without seemingly checking the missing case files, etc.). I must say that these things almost put me off the book and I only continued because I was so very much invested in the story. I have no idea what went wrong during the editing process but it almost seemed like possibly the wrong file was sent to the printers(??). This is such a shame and I simply feel sorry for the author because it's something that could have been prevented easily, yet it will probably negatively affect the way readers will react to this book. It is definitely the reason why I'm deducting one star from what would otherwise have been a five star rating. Sorry, C.J.! :(
However, if you don't mind the above points of critique and are looking for an atmospheric read full of folkloric elements, go and pick up this book. You'll feel like you're right there on a remote Scottish island with Luna, Saffy, Clover and Liv.
Rating: 4/5 stars
6th October, 2021


Review: Pages & Co - The Book Smugglers by Anna James (Harper Collins)

Like every September, I eagerly awaited the publication of a new Pages & Co book and was utterly happy when I finally held it in my hands. Book four in the mesmerising series about bookwanderers takes us away from Tilly as the main protagonist and moves on to Milo:
Milo lives on board the Sesquipedalian, or "Quip" – a magical train that uses the power of imagination to travel through both Story and the real world. The train is owned by Milo's uncle, Horatio, and Milo has witnessed many of his uncle's dodgy dealings as a book smuggler trading in rare books.

When Horatio takes on a dangerous new job, he needs the help of Tilly Pages. And Tilly owes Horatio a favour. But when poisoned copies of The Wizard of Oz are sent to Horatio and Tilly's grandfather, sending them both into deep sleeps, Milo and Tilly find themselves racing against time to save them – and to figure out what is going on.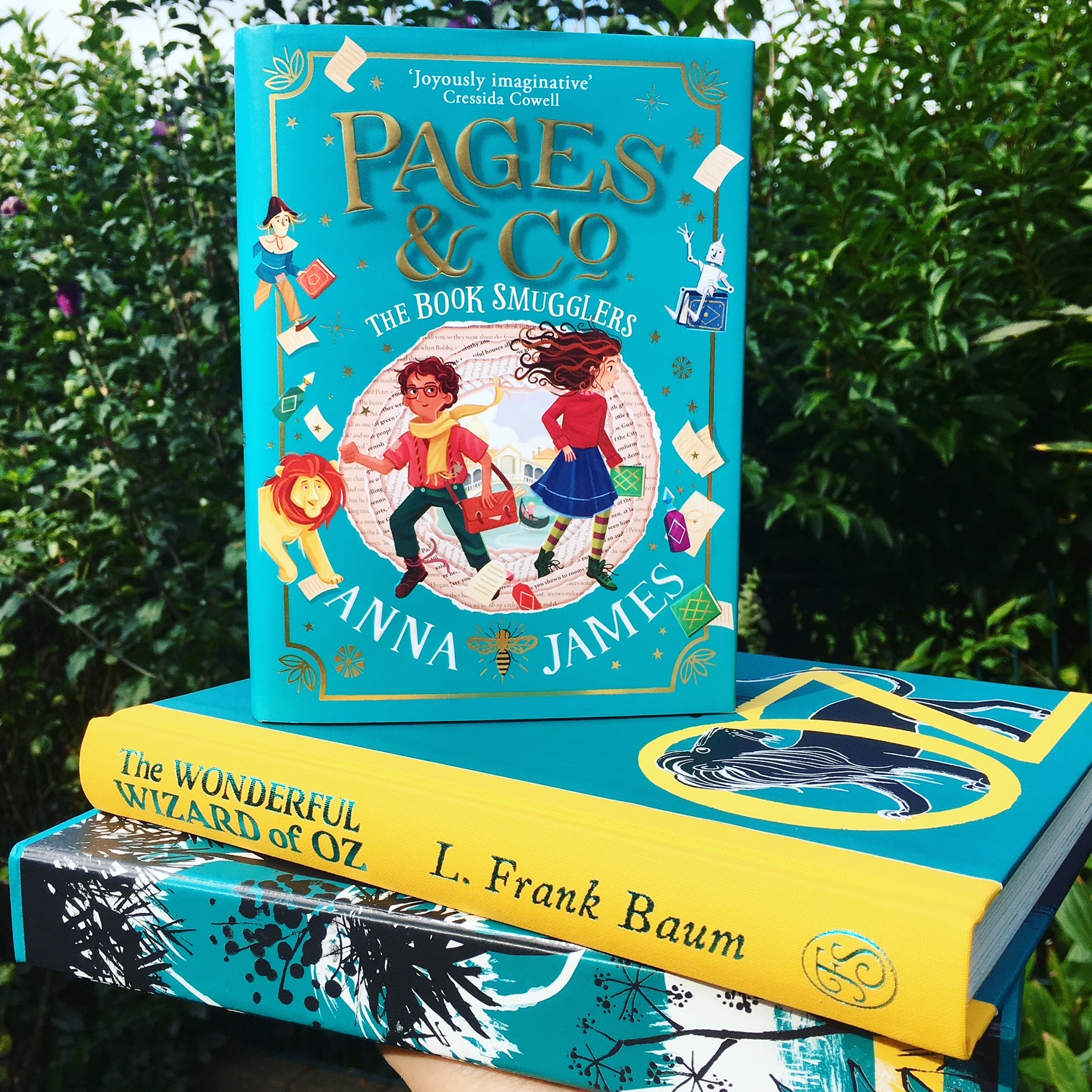 I thoroughly enjoyed this new instalment. The series has become a modern classic for me and I keep recommending it to everyone and giving it away as birthday and Christmas presents. While book three hadn't hooked me as much as the first two novels - which was weird because it was much more fast-paced - I found myself thoroughly invested again with this story, even though I was a bit worried at first because the Pages family's marvellous bookshop wouldn't be at the centre anymore. I shouldn't have worried though, as the story did hold up well.
The children's magical journey takes them to the Emerald City with Dorothy and Toto, bumping along on the unruly Quip, and finally to Venice, where they pursue the mysterious Alchemist because "the very essence of imagination, story itself, may be in danger."
As always, you'll get the most out of these books if you know the texts that they are referencing, in this case The Wizard of Oz. I liked how the characters pointed out differences between the original novel by L. Frank Baum and the more widely know film version - little geeky moments of pleasure. :-)
The new villain is amazing and even though this book sets up a lot of elements and plot strands that will likely be important in the next instalments, this still felt like a story in its own. The ending promises new adventures to come and while I'm still undecided about Milo's new sidekick, I'm very muchlooking forward to seeing where the series will take us.
Rating: 5/5 stars
29th September, 2021


Review: Great Circle by Maggie Shipstead (Knopf)

Normally, the Booker Prize judges and I don't necessarily share reading tastes, but this year I found one book from the shortlist that I really liked. I read it together with some Litsy friends as part of our inofficial bookclub and it was, so far, the only novel that we all enjoyed. That in itself has to count for something. :-) But it really is an outstanding book!
After being rescued as infants from a sinking ocean liner in 1914, Marian and Jamie Graves are raised by their dissolute uncle in Missoula, Montana. There—after encountering a pair of barnstorming pilots passing through town in beat-up biplanes—Marian commences her lifelong love affair with flight. At fourteen she drops out of school and finds an unexpected and dangerous patron in a wealthy bootlegger who provides a plane and subsidizes her lessons, an arrangement that will haunt her for the rest of her life, even as it allows her to fulfill her destiny: circumnavigating the globe by flying over the North and South Poles.

A century later, Hadley Baxter is cast to play Marian in a film that centers on Marian's disappearance in Antarctica. Vibrant, canny, disgusted with the claustrophobia of Hollywood, Hadley is eager to redefine herself after a romantic film franchise has imprisoned her in the grip of cult celebrity. Her immersion into the character of Marian unfolds, thrillingly, alongside Marian's own story, as the two women's fates—and their hunger for self-determination in vastly different geographies and times—collide.
The plot synopsis itself already sounds epic and this is indeed THE word I would use to describe this novel. It is a sweeping tale of two women trying to make their way. Two women, two timelines (from early 1900s Montana to present day LA) - this is such a gorgeously written book that you won't even mind that it's a bit of a chunkster at a little over 600 pages. I adored Marian's story and found myself becoming really invested in her narrative. I also enjoyed the Hadley part of the novel, even though her character was driving me insane with her sense of entitlement of a child spoilt by too early success.
Great Circle is simply brimming with loving attention to detail and especially Marian is so well-written that I actually believed she was a historical character for about half of the book. You can tell that Shipstead did meticulous research for the aviation passages and that effort really pays off. This is a book that will steal quite a bit of your time, not because it's long but because you'll want to make it last. So if you are in the mood for an encompassing, beautifully composed mammoth of a story that is worth every single second of your reading time, Great Circle is the right book for you. Make yourself a cuppa and curl up with it sometime this autumn and winter - you won't regret it.
Rating: 5/5 stars
19th September, 2021


Review: Burden Falls by Kat Ellis (Dial Books)


The town of Burden Falls drips with superstition, from rumors of its cursed waterfall to Dead-Eyed Sadie, the disturbing specter who haunts it. Ava Thorn grew up right beside the falls, and since a horrific accident killed her parents a year ago, she's been plagued by nightmares in which Sadie comes calling—nightmares so chilling, Ava feels as if she'll never wake up. But when someone close to Ava is brutally murdered and she's the primary suspect, she begins to wonder if the stories might be more than legends—and if the ghost haunting her dreams might be terrifyingly real. Whatever secrets Burden Falls is hiding, there's a killer on the loose . . . with a vendetta against the Thorns.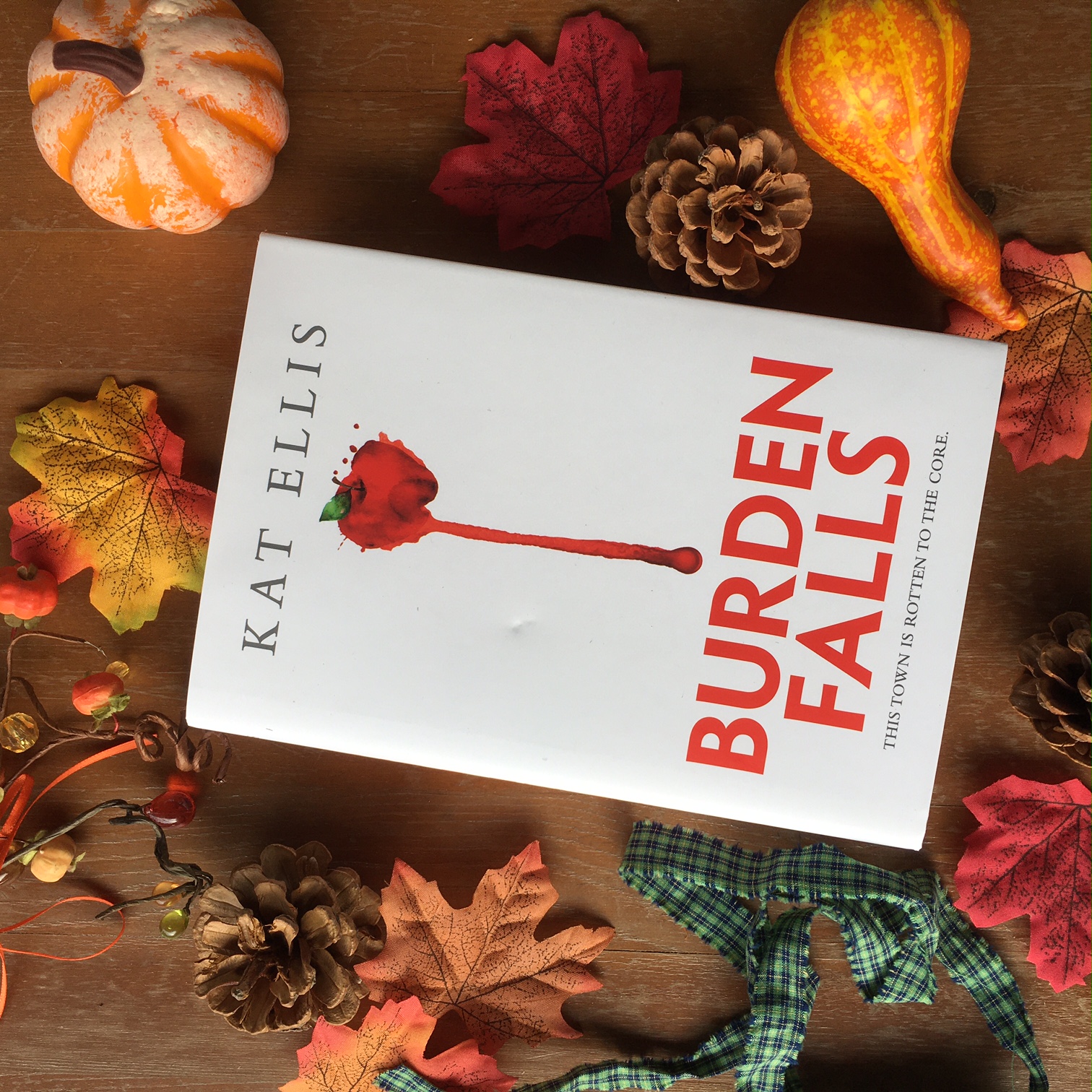 Kat Ellis' Burden Falls has been described as a mix of Riverdale and Stephen King, and I couldn't agree more. There is an eerie atmosphere throughout, a sense of paranoia and claustrophobia. And the ghost! Can we just mention the ghost? Ellis paints such an amazing portrait of Dead-Eyed Sadie that I found myself looking over my shoulder whenever I was walking through the house in the dark.
The story is also full of little hints and foreshadowings. I really liked these little breadcrumbs and even though they made me guess quite early on who was behind all of the things happening, I thoroughly enjoyed the story with all its spooktacular incidents. Local legends and family mysteries plus a small town in the middle of nowhere create a fabulous plot that will give you goosebumps.
Burden Falls is a wonderfully atmospheric read that blurs the lines between the supernatural and reality so that you find yourself questioning what is real and what is not. It's the perfect book to curl up with this Halloween season.
Rating: 4.5/5 stars
6th September, 2021


Review: The Hollow Places by T. Kingfisher (Titan Books)


This was my second book by T. Kingfisher after reading The Twisted Ones a few months ago. I was expecting the same kind of creepyness but this novel was a bit different. However, before I say more, let's see what the story is actually about:
Pray they are hungry.

Kara finds these words in the mysterious bunker that she's discovered behind a hole in the wall of her uncle's house. Freshly divorced and living back at home, Kara now becomes obsessed with these cryptic words and starts exploring the peculiar bunker—only to discover that it holds portals to countless alternate realities. But these places are haunted by creatures that seem to hear thoughts…and the more you fear them, the stronger they become.
I think it's clear why this synopsis had me intrigued. Unfortunately I found the story to be a bit all over the place which is why it didn't fully convince me.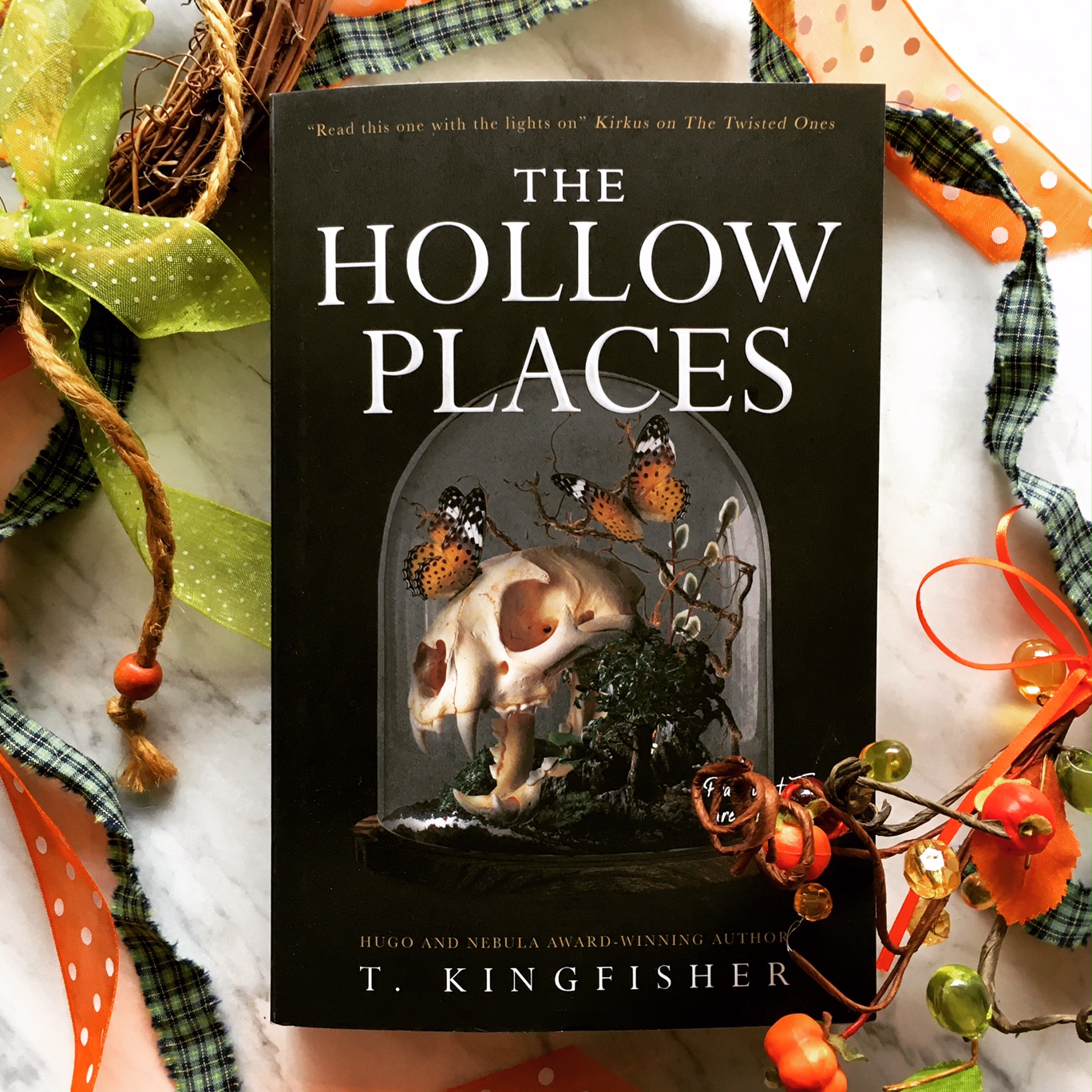 The plot starts out a bit slow with Kara aka Carrot moving in with her uncle after her divorce and beginning to work in his fabulously quirky "Museum of Wonders". When she discovers a hole in the wall and, behind it, a bunker that leads to an alternate reality, this immediately conveyed House of Leaves vibes as that part of the story transported the same sense of claustrophobia and foreboding as Danielewski's masterpiece. Once Carrot and Simon pass through the portal and get lost, this feeling turns into something we know from Stranger Things or the Alien movies. From here on, it was all about indescribeable monsters hiding behind the different layers of reality. We have some rather creepy passages, for example involving a school bus, and again I could feel the hopelessness and despair oozing from the pages. So thumbs up for that!
BUT, to me personally, it all seemed a bit of a hot mess. I loved how weird the book is but somehow it all felt a bit convoluted. This may have been the author's intention in order to have us share the protagonists' confusion, but with me it left the impression that at some points Kingfisher wasn't really sure herself where the story would be going. In addition, I was annoyed with Carrot for not seeing what had actually opened the portal because it was RIGHT IN HER FACE ALL THIS TIME, and she could have ended all of this a lot earlier. Eventually she realises what's happening but not before we have a supernatural stampede messing up the museum.
All in all, I really enjoyed this book but I would have loved a bit more ... I don't know ... common sense in the main characters. Despite its "flaws", The Hollow Places is an atmospheric novel that's perfect for this time of year. If you like weird stories, give it a go. :)
Rating: 3.5/5 stars
1st September, 2021


Bookish Stuff: Falling into fall...


... or autumn, but that doesn't make for such a nice phrase. :-) Today is 1st September which means there's a certain train leaving from King's Cross at eleven o'clock, lots of kids are going back to school (if they haven't already) and autumn is just around the corner. Well, for me it's starting today which - hopefully - will bring an end to my summer reading slump (which unfortunately also affected this blog a little - sorry about that). After all, it will be spooky reading season!!!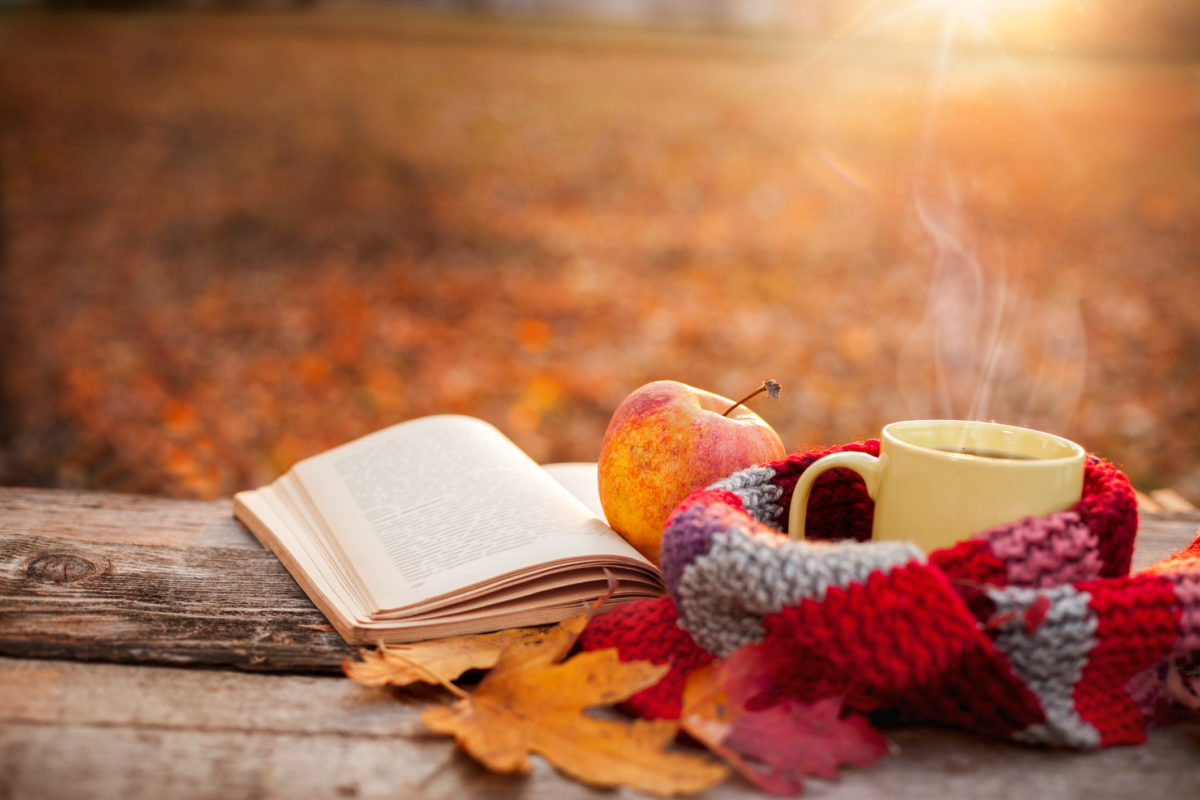 Every autumn I drift even more towards gothic books than I usually do anyways. It's one of my favourite genres but nothing calls for eerie stories more than rainy autumn days spent with tea and a steaming bowl of pumpkin soup. I already have a nice TBR piled up for this year and I actually finished one book early so keep your eyes peeled for a review of T. Kingfisher's The Hollow Places in the next few days.
In the last few weeks I've seen a lot of polls on bookish social media channels asking people what their favourite season was. Interestingly enough, it seems like we readers tend to love autumn and winter while most of us don't care much for summer. A friend who doesn't read much recently asked me why that is and it took me a while to come up with a possible answer, but I believe it has a lot to do with getting cosy. I mean, just look at this image: warm colours, a hot drink, a soft scarf - who wouldn't want to bury themselves in this picture? For me personally, autumn has also always had a sort of studious vibe to it. Maybe it's the college film and series I used to watch as a teenager (best example: Class of '96) but I always want to roam old university halls and sit on a campus lawn with a book (I do have access to the campus lawn but my university is unfortunately anything but old hallowed halls - haha).
So happy September and happy spooky reading season - if you're doing it. If not, then happy whatever floats your book boat. :)
(Picture credit: Shutterstock)
21st August, 2021


Review: Billy Summers by Stephen King (Hodder & Stoughton)

Reliable as he is, King just published another novel this month. Billy Summers is closer to some of his other not-really-horror books than to the classics but it is an amazing story about identity, friendship and moral outrage.
Billy Summers is a man in a room with a gun. He's a killer for hire and the best in the business. But he'll do the job only if the target is a truly bad guy. And now Billy wants out. But first there is one last hit. Billy is among the best snipers in the world, a decorated Iraq war vet, a Houdini when it comes to vanishing after the job is done. So what could possibly go wrong?
I was waiting impatiently for this novel, picking it up on publication day and starting right away.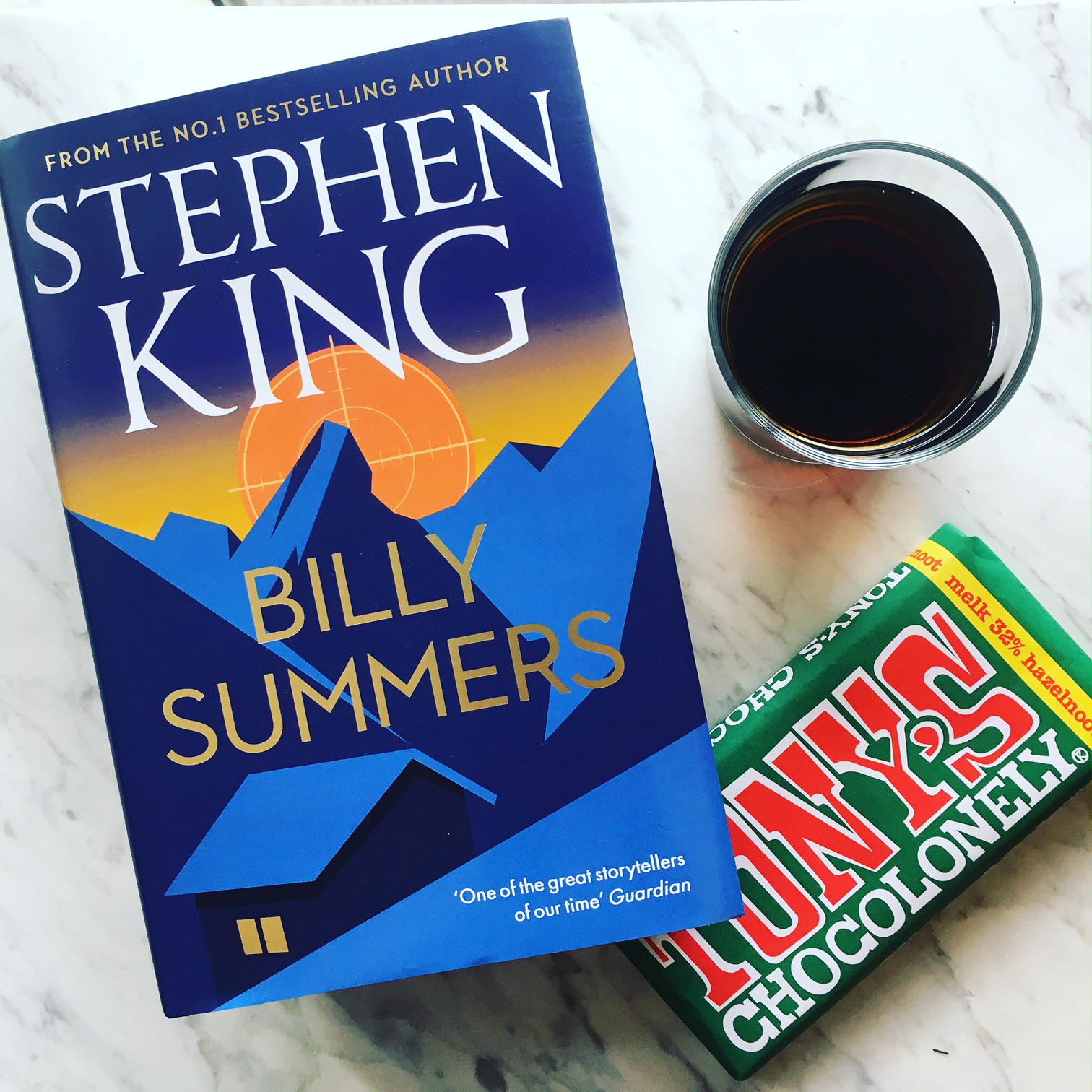 It is part war story, part love letter to small town America and the people who live there, and it's about the little things that happen for large streches of the plot that make the first section so compelling, before the story really picks up speed about halfway through. I very much enjoyed the first half of the book with its book-in-a-book structure but I also had a blast with the second part when Billy forms an unlikely friendship and hunts down the people who wronged him.
As usual, we have a few references to other King books, here a nice little nod to The Shining, which immediately made me want to reread that particular novel. :) Billy Summers, however, is - as said before, not a horror novel. The creepiest thing that happens is the appearance of a weird photograph hanging in a remote cabin. Other than that this novel is full of "bad people": rapists, murderers, pedophiles, and conmen. The main protagonist is actually a "bad man" himself, working as a hitman, but you can't help but root for him. I really liked both Billy and Bucky a lot. And I very much appreciated how the story ended which was a bit unexpected but nicely done.
This is definitely a "different" King but the man knows how to tell a story, so never mind that there isn't much horror in here. Definitely a recommended read.
Rating: 5/5 stars
15th August, 2021


Review: Beach Read by Emily Henry (Berkley)



Augustus Everett is an acclaimed author of literary fiction. January Andrews writes bestselling romance. When she pens a happily ever after, he kills off his entire cast. They're polar opposites. In fact, the only thing they have in common is that for the next three months, they're living in neighboring beach houses, broke, and bogged down with writer's block.

Until, one hazy evening, one thing leads to another and they strike a deal designed to force them out of their creative ruts: Augustus will spend the summer writing something happy, and January will pen the next Great American Novel. She'll take him on field trips worthy of any rom-com montage, and he'll take her to interview surviving members of a backwoods death cult (obviously). Everyone will finish a book and no one will fall in love. Really.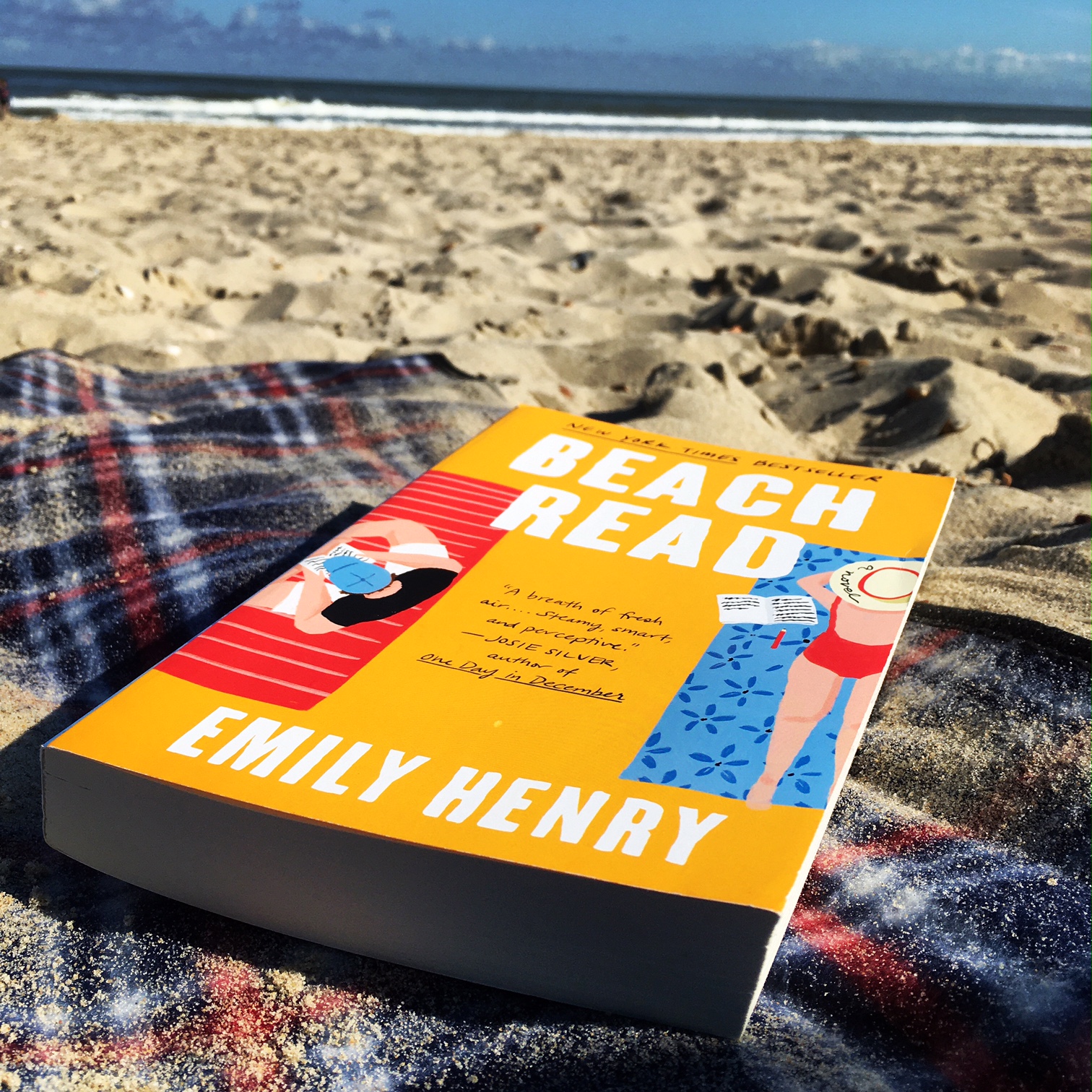 I enjoyed the story of Gus and January. It was the perfect "beach read" ;-) and I found myself quickly beginning to really like the characters. The premise, of course, was great: a story about two writers - that's usually a winner. And as I said, I did like the book, it was a cute rom-com with lots of meta commentaries and a quick holiday read. But... and I'm so sorry to say that there is a but involved... but the story started out great and then somehow petered out for me. In the beginning I laughed out loud at the quirky comments and the hilarious, genre-typical scenes - starting with January standing on the deck, shouting obscenities into her phone and Gus overhearing them. Cute. Funny. But also kind of tropey. As the novel was self-reflectively commenting so much on the rom-com genre (as well as that of literary fiction), I was hoping that Henry would play more with the conventions in her story. However, everything still felt sort of schematic, there were far too many coincidences and, without giving too much away, I found Gus' explanations about why he was so hesitant about him and January a bit far-fetched. I can't really explain it but for me there were simply a few contradictions in the given reasons of why he was so traumatised by what had happened in the past.
I really wanted to love this book because I had heard so many great reviews all over social media but somehow it didn't fully work for me. It was a sweet and entertaining read but unfortunately not much more. I did, however, thoroughly enjoy all the meta passages and very much liked the two main characters. A cute read for the summer holidays.
Rating: 3/5 stars
For older entries, please refer to the ARCHIVE. Thank you!
check out Some of
our READERS' FAVOURITE blog entries:
20th March, 2019
I know I've let drop comments about this shop before, both here and on Instagram and Litsy, but today I think it's time that this wonderful place gets its own "Bookshop Spotlight".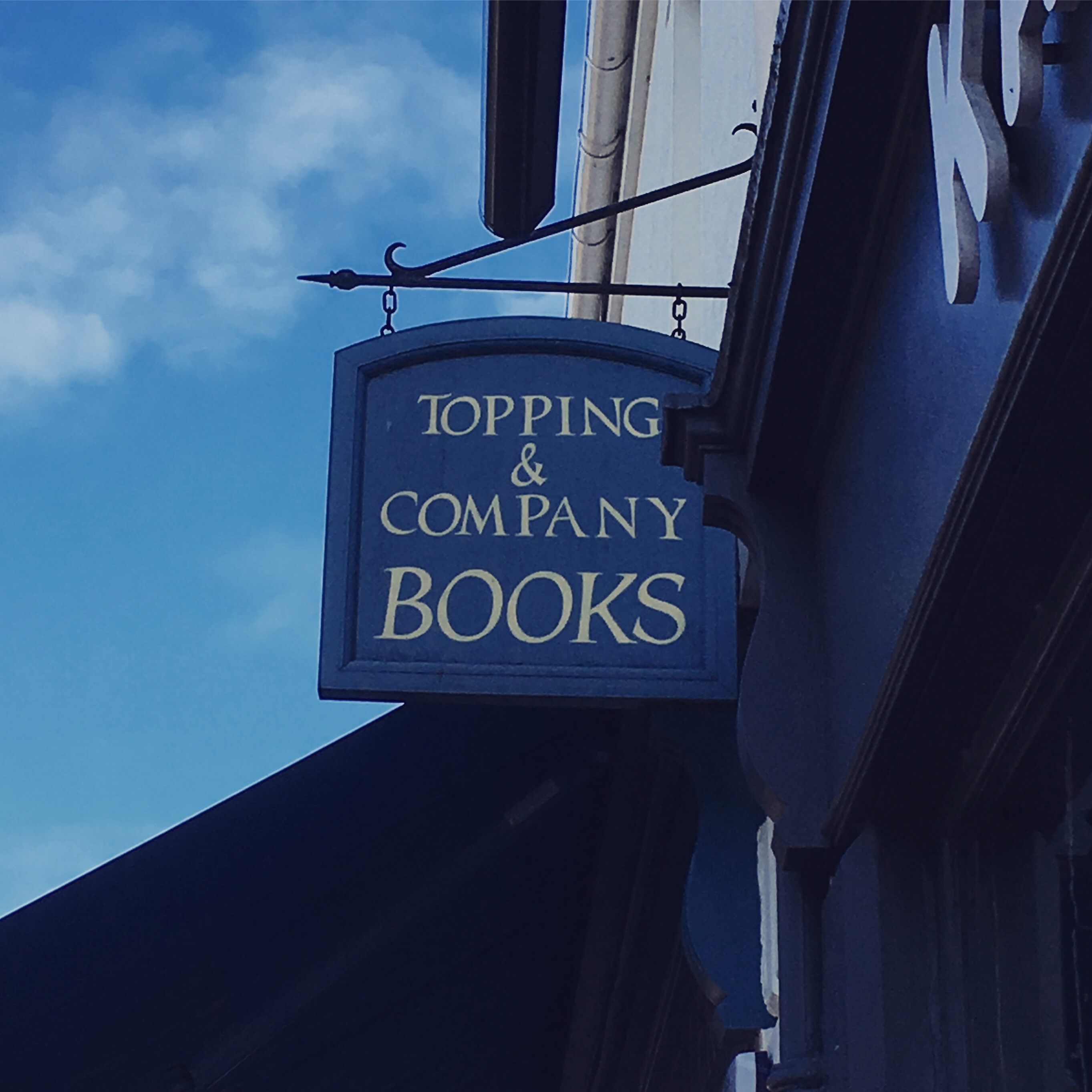 The independent bookshop Topping & Co. in St Andrews opened in 2015 after branches in Bath and Ely had already been highly successful. The first shop (in Ely) was founded by Robert and Louise Topping in 2003. A fourth branch is going to open its doors in Edinburgh in the summer/early autumn. And who knows what more is to come in the future?
What makes me love Topping & Co. so much is its atmosphere: It's a bibliophile's heaven with honey-coloured bookshelves from floor to ceiling and sliding library ladders that help you reach the upper shelves. Also, it's clear quite quickly that the people who work here love books and I mean: LOVE books - in capital letters and with an exclamation mark. Almost every time I visit, I find myself having a wee chat with one of them. They are not just employees but true booksellers who know their wares and are passionate about their job.
Another quirky benefit is that you are offered free tea or coffee while you are browsing the more than 50,000 titles. And I mean: what goes better together than a good brew and literature? Exactly! Nothing. Well, maybe chocolate, but that always poses the danger of nasty stains on the pages. The horror, the horror! So yes, better have a cuppa instead while you're perusing the shelves for your next read. And if you are looking for people to talk books with, the shop offers several book groups, such as "The Literary Odyssey Book Group" or the "Galley Book Club" (the latter of which is geared towards children between 7 and 11). There are also numerous literary events throughout the year. Just a few names that are lined up for the next few months: Ian McEwan, Ali Smith, Shaun Bythell, John Connolly, Mary Beard, etc.
What you will find a lot of at Topping & Co. is signed editions. There is a "Signed Editions" subscription service but while that is of course great for people who live further away, it's even more fun to hunt for treasures on the shelves directly. I've amassed quite a number of signed books this way without exactly meaning to, but hey - if I have the choice between a signed first edition and the regular one, the decision isn't such a tough one.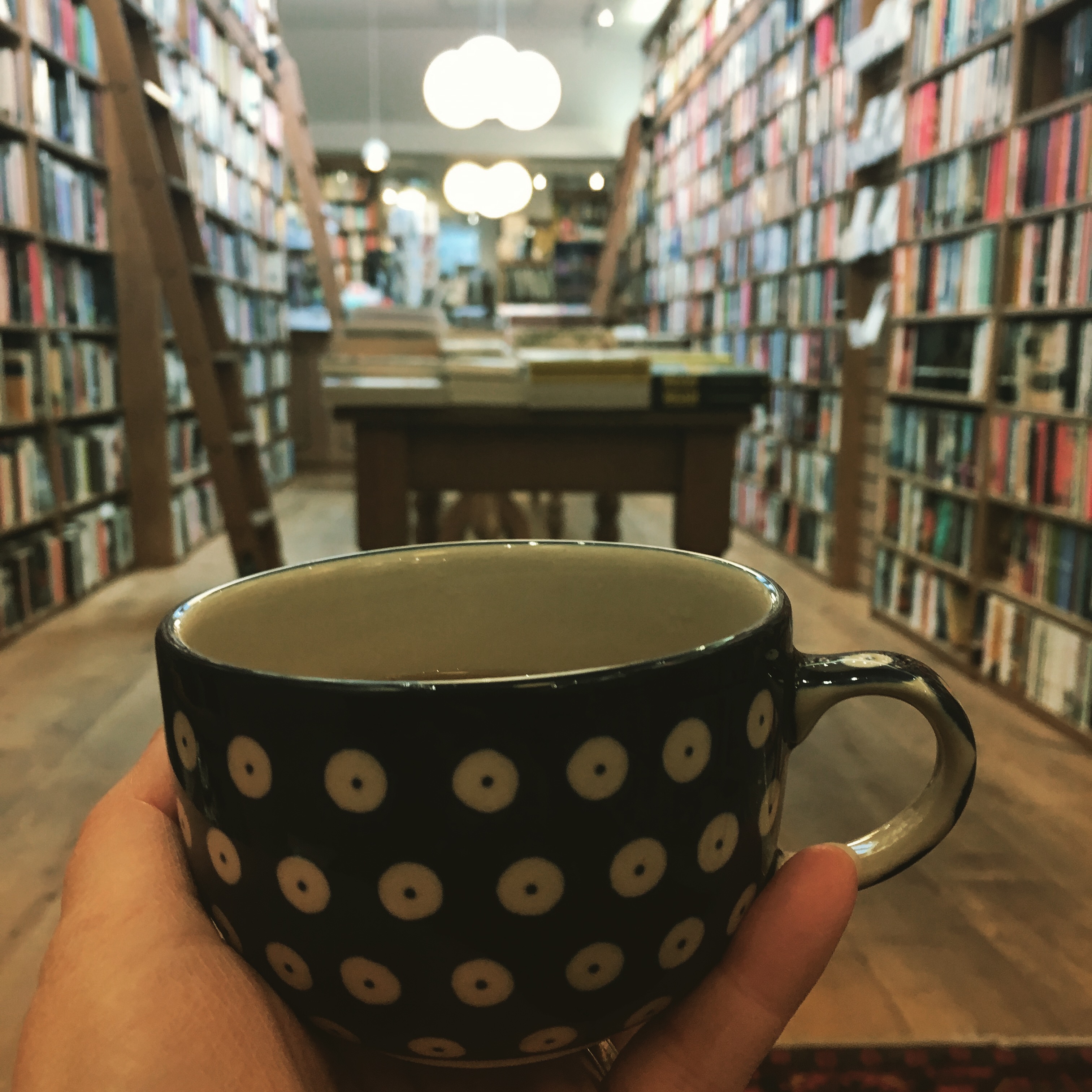 And in general, I have found that Toppings seems to have pretty much everything in stock. I don't remember ever having to order in a title as one of the booksellers has always managed to somehow conjure up what I was looking for.
One more aspect that I adore about the shop is its "Blind Date with a Book" shelf. I'm a total sucker for these kinds of things so, lo and behold, I find myself buying at least one of these wrapped mystery packages every time I visit. So far, I have never been disappointed. There was one book last year that wasn't really my cup of tea but this time I was very lucky and scored an edition of Jeannette Winterson's wonderfully atmospheric Lighthousekeeping and one of Vladimir Nabokov's ingenious Pale Fire. Sure, I already owned the latter but while I could have easily exchanged the book for something else, I'm just going to give it away as a present.
This is a bookshop that any true bookworm will immediately want to move into. Especially in the colder months the mix of books, tea or coffee and a cosy wood fire will make you want to while away an hour... or two or three. It makes me extremely happy to see that independent bookshops seem to be thriving again and Topping & Co. is definitely one of places that make people fall in love with bookshops over and over again.
9th April, 2019

So, imagine you could simply step through a mirror or wardrobe (or insert any other mysterious portal of your choice) and you are in a stunningly beautiful library full of impressive leather-bound tomes. And now imagine someone telling you that you can actually live there for a while. Sounds like a dream come true, doesn't it? Well, no need for magic as this place is only a good thirty-minute bus ride away from the city of Chester, situated in the wonderfully quaint village of Hawarden in North Wales (UK).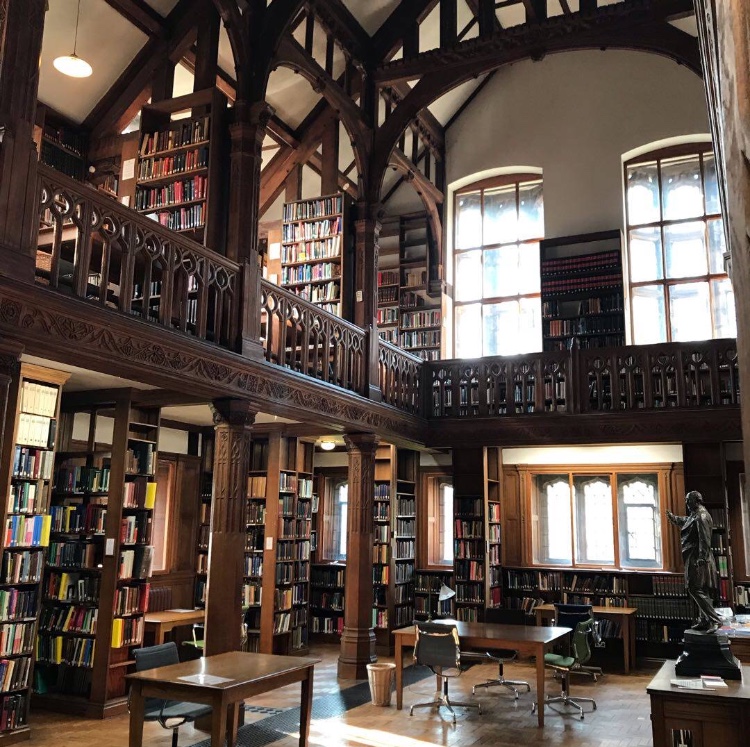 Gladstone's Library is a magnificent grade 1 listed building which pays tribute to William Gladstone, a four-time prime minister of Great Britain in the later half of the 19th century, who founded the library himself. After his death in 1898 it became a memorial to his life and work. Gladstone's is a residential library, a place for study and contemplation and a meeting place for bibliophiles from around the world. So when a friend who I had met through Litsy (a social media platform for bookworms) asked if anyone was up for a weekend reading retreat in this marvellous locationI didn't think twice and booked my room and flight within minutes.
When we arrived at the library we were all kind of giddy with excitement, on the one hand because of meeting a bunch of people you'd only so far talked to online and, on the other hand, because of the sheer beauty of the place. The reading rooms themselves are absolutely magnificent - think Disney's Beauty and the Beast and you'll get an understanding of what I mean. They are indeed a place of silence with absolutely no talking allowed. I felt that merely sitting in one of the comfortable leather armchairs with my book and enjoying the tranquility had an amazing soul-cleansing and centreing effect, because it is so far removed from the stress of our everyday lives.
The rest of the building is certainly just as attractive as the library proper. Many of the rooms come with beautiful book wallpaper and all of them have old-timey Roberts radios and mullioned windows. Something they explicitly do not have are TVs because of Gladstone's Library seeing itself as a place for research, study and debate. And this is precisely what I appreciate about it: Three days of peaceful tranquility, hours of reading, good food and bookish conversations in the lounge or over meals left me so incredibly refreshed and regrounded that it actually surprised me how relaxed I felt afterwards. It is the perfect sanctuary in a time where distraction is everywhere, and I found myself thinking that this must surely be what the characters in Thomas Mann's famous novel The Magic Mountain must have felt.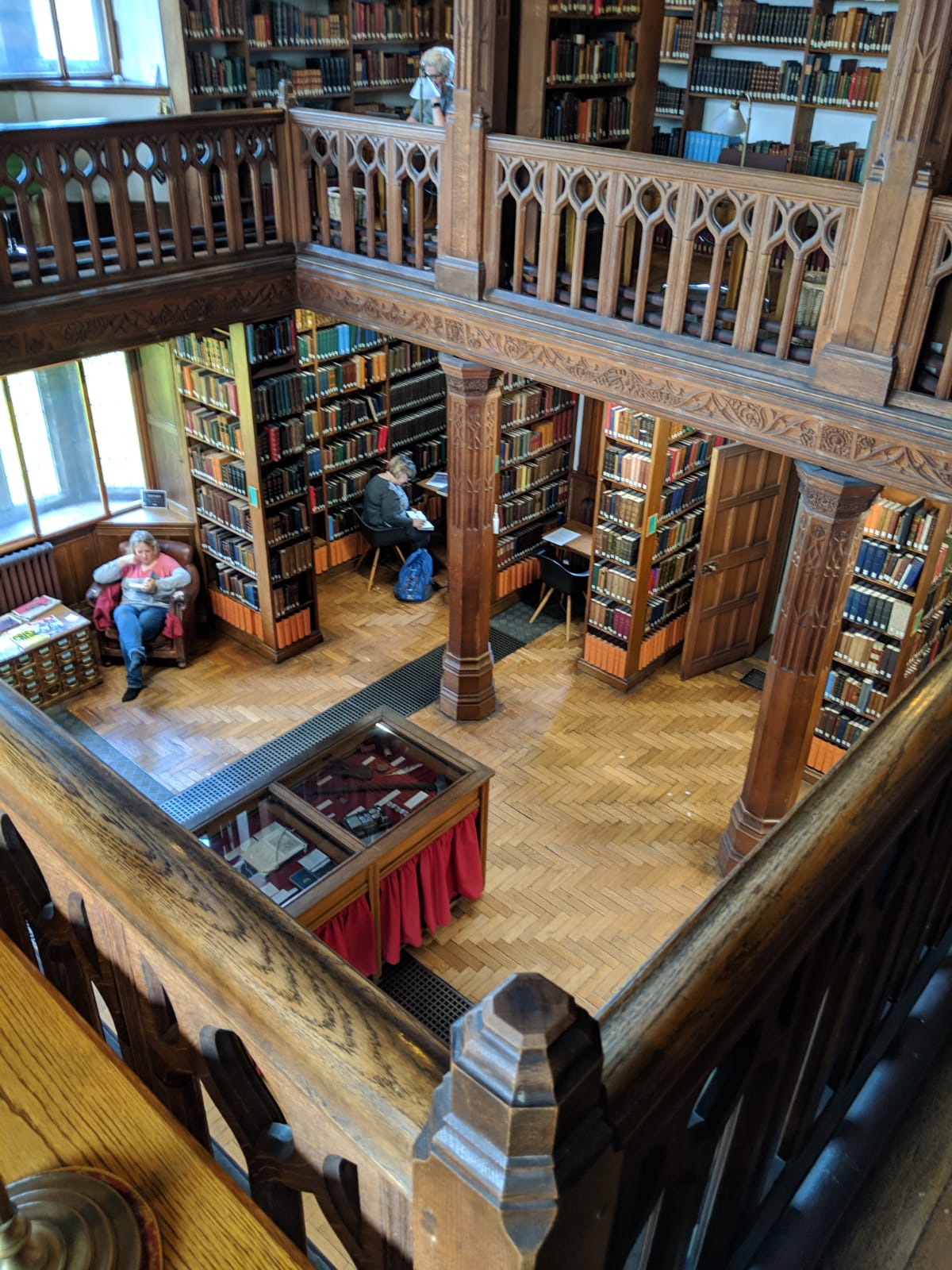 We started our first day of the retreat with a scrumptious Afternoon Tea in the library cafe and food somehow became a constant entity, either in the form of lovely pub lunches and dinners or as nibbles, cake and candy as reading accompaniment in front of the fire place in the cosy guest lounge. (Thank goodness, we walked some of it off on a brisk country walk on day two - haha.) And of course it was also the wonderful people who were with me on this retreat that made it such a success. It felt good to be surrounded by book people, people who are comfortable with sitting together in silence with their nose in a book but who also love to have inspiring conversations in-between.
Gladstone's Library is a truly stunning place and I didn't want to leave. The next retreat is already planned so I'm looking forward to coming back and staying a bit longer next time around. If you'd like more information, you'll find it all on their webpage: https://www.gladstoneslibrary.org/
© Copyright The Constant Reader
All texts and photographs are mine, unless indicated otherwise.
Header Background Picture Credit: Janko Felic