18th November, 2022


Review: Amelia Unabridged by Ashley Schumacher (Wednesday Books)


Eighteen-year-old Amelia Griffin is obsessed with the famous Orman Chronicles, written by the young and reclusive prodigy N. E. Endsley. They're the books that brought her and her best friend Jenna together after Amelia's father left and her family imploded. So when Amelia and Jenna get the opportunity to attend a book festival with Endsley in attendance, Amelia is ecstatic. It's the perfect way to start off their last summer before college.

In a heartbeat, everything goes horribly wrong. When Jenna gets a chance to meet the author and Amelia doesn't, the two have a blowout fight like they've never experienced. And before Amelia has a chance to mend things, Jenna is killed in a freak car accident. Grief-stricken, and without her best friend to guide her, Amelia questions everything she had planned for the future.

When a mysterious, rare edition of the Orman Chronicles arrives, Amelia is convinced that it somehow came from Jenna. Tracking the book to an obscure but enchanting bookstore in Michigan, Amelia is shocked to find herself face-to-face with the enigmatic and handsome N. E. Endsley himself, the reason for Amelia's and Jenna's fight and perhaps the clue to what Jenna wanted to tell her all along.
This book was hyped on several book pages for its "perfect depiction of what it means to love books" which, quite honestly, is the main reason I picked it up. And I enjoyed reading it a lot, even though I did have a few issues with the writing itself. But let's talk about the good things first: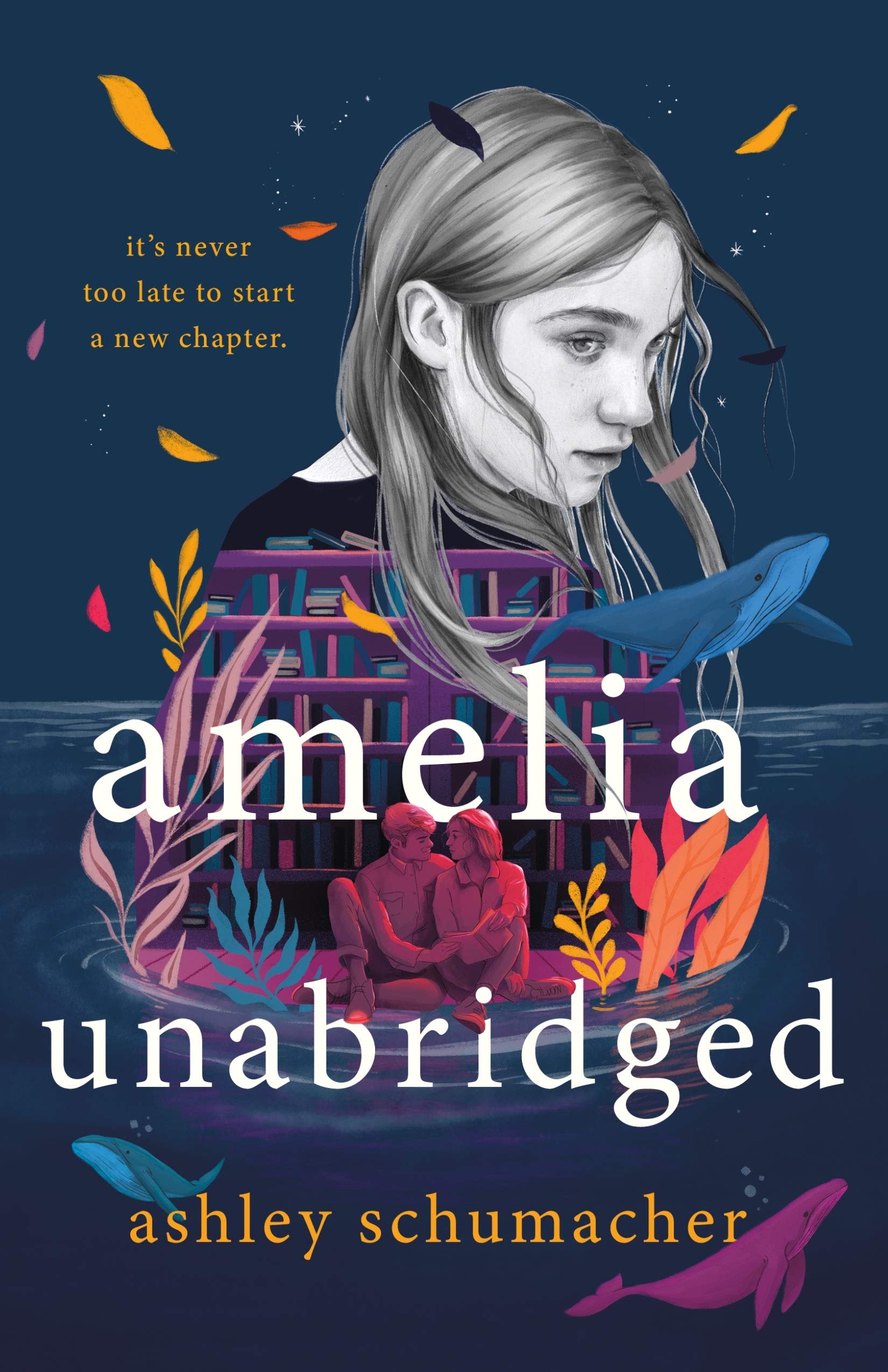 I relished Schumacher's take on bookworms. She describes us well with all our quirks and faults and I loved the many literary references scattered throughout the book. Val's bookshop is essentially paradise on earth. The way the shop is talked about in the book immediately gave me a cosy and - yes - safe kind of feeling. It's a bit like a sanctuary and through the vivid details you can very easily picture the shop in your mind and feel like you're wandering through its many idiosyncratic rooms.
I also liked most of the main characters, even if - in my humble opinion - the "traumatised teen" trope has been used a bit too much in recent years. In a few passages Amelia seemed a lot younger than her 18 years to me though and some of her actions left me baffled. Nolan reminded me a bit of Jess from Gilmore Girls, representing the wounded boy who uses his creativity to deal with his grief. I also liked Alex while finding the Williamses and Amelia's mum a) slightly weird and b) extremely frustrating.
So here is what actually bothered me about this book: On the above mentioned bookish websites readers were gushing about the "poetic language" of the author. The thing is that yes, Schumacher uses rather flowery language throughout the book, making ample use of metaphors and similes. However, and this is a big however and something that truly irked me as a literary scholar, these metaphors and similes only work part of the time. On the one hand, there are simply too many so that they stem the flow of the story. On the other hand - and I'm sorry to say it this bluntly - a lot of them don't make any bloody sense. They were the kind of metaphors and similes and aphorisms I myself adored as a teen without thinking too much about what their true connotations were and that's exactly the problem here. Superficially, they may sound poetic but frequently they are just empty phrases. That's a bit of a shame as, with fewer of these, this book would have been amazing.
It is still a very very good book with important messages and a feeling of hope, and I'd definitely recommend to it teenage bookworms who will find a lot of themselves in these pages.
Rating: 3.5/5 stars
© Copyright The Constant Reader
All texts and photographs are mine, unless indicated otherwise.