11th January, 2023


Review: A Quiet Life by Ethan Joella (Scribner)

A Quiet Life is a novel that hit me straight in the guts. It brought me to tears more than once and yet, it was not only my first novel read in 2023 but also one of the best books I've come across in the last few months.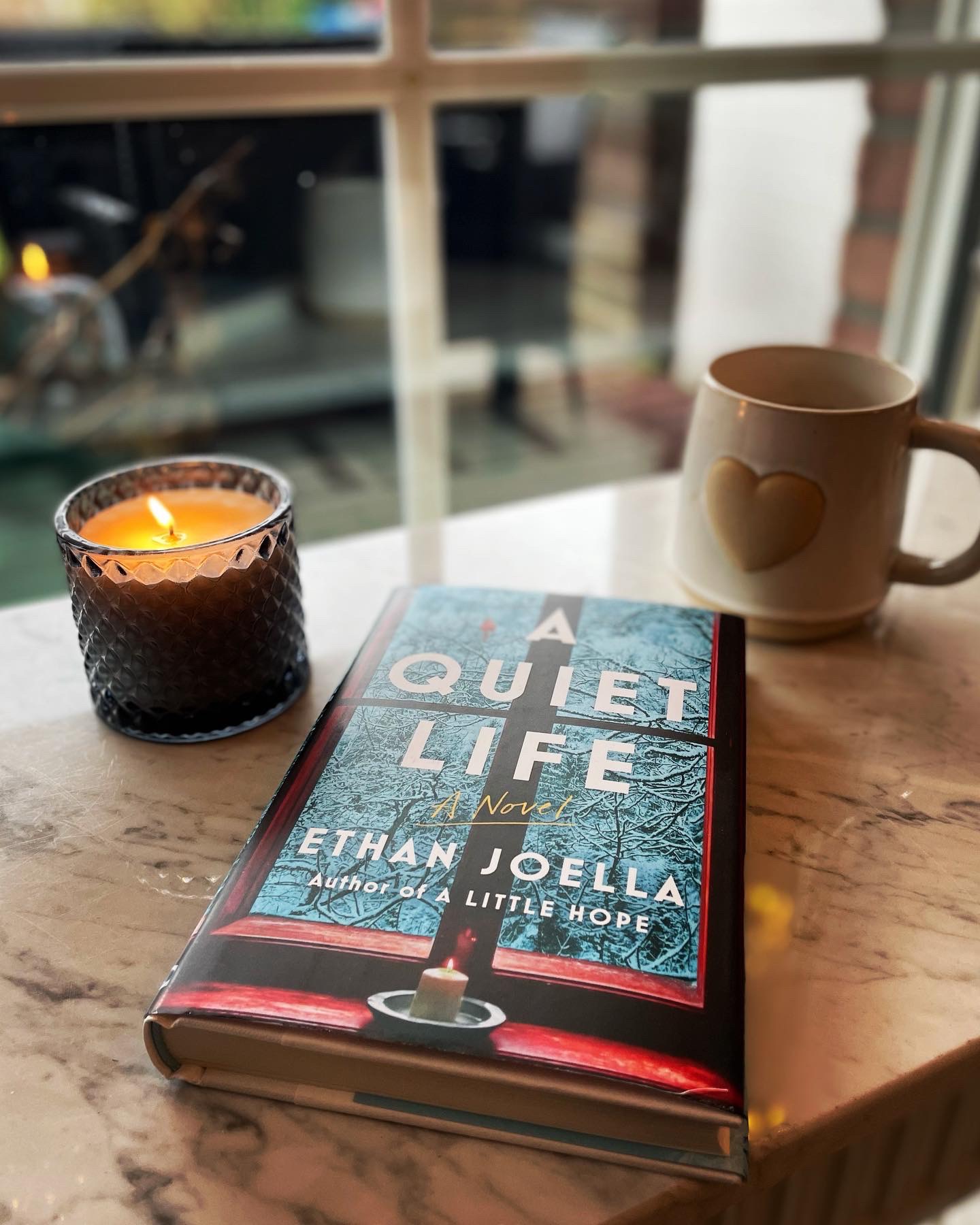 The story is about three people who are grieving in different ways: Chuck has lost his wife to cancer, Ella's daughter was kidnapped by her own father and Kirsten must come to terms with the sudden death of her dad. Each of these characters comes across as raw and vulnerable, their lives have been upended and they don't know how to pick up the ruins and carry on. And yet, there is always that faint glimmer of hope.

For me personally, Ella's story was the most devastating. As a mother, her suffering was so very hard to bear but I'm glad I didn't let this stop me reading. Because all three characters eventually find their way to each other, an encounter they are all benefiting from.

Joella writes in quiet undertones which is perfect for a book such as this. There are not too many things happening (at least not in the loud, action packed kind of way) but what is important is what's going on in the characters' minds and in their relationships with other people.

I am glad that this was my first book of the year because it hopefully promises a good reading year in general. It was perfect for the somewhat lazy days right after the holidays and New Year's and it will certainly stay with me for a while.

Rating: 5/5 stars
© Copyright The Constant Reader
All texts and photographs are mine, unless indicated otherwise.