15th August, 2021


Review: Beach Read by Emily Henry (Berkley)



Augustus Everett is an acclaimed author of literary fiction. January Andrews writes bestselling romance. When she pens a happily ever after, he kills off his entire cast. They're polar opposites. In fact, the only thing they have in common is that for the next three months, they're living in neighboring beach houses, broke, and bogged down with writer's block.

Until, one hazy evening, one thing leads to another and they strike a deal designed to force them out of their creative ruts: Augustus will spend the summer writing something happy, and January will pen the next Great American Novel. She'll take him on field trips worthy of any rom-com montage, and he'll take her to interview surviving members of a backwoods death cult (obviously). Everyone will finish a book and no one will fall in love. Really.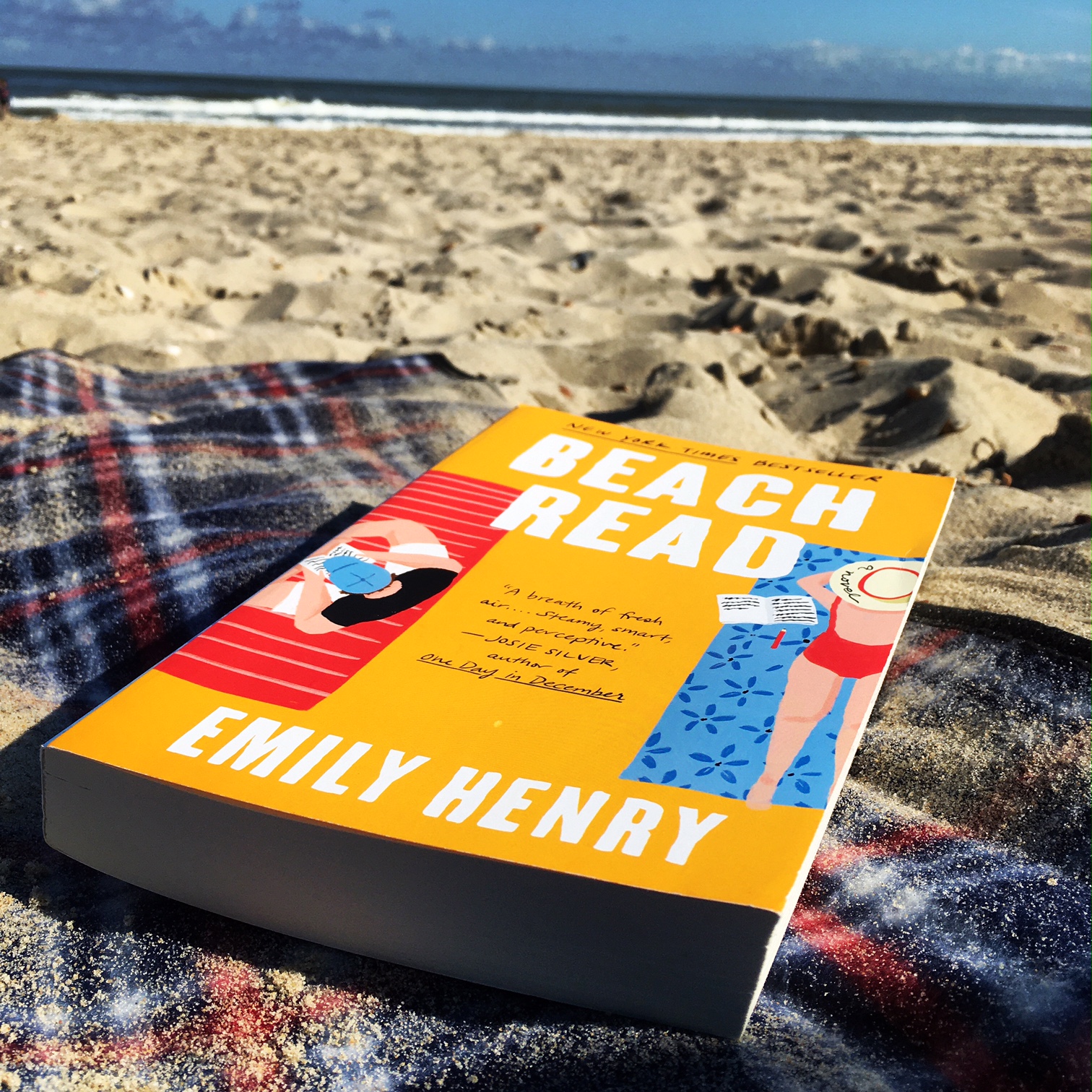 I enjoyed the story of Gus and January. It was the perfect "beach read" ;-) and I found myself quickly beginning to really like the characters. The premise, of course, was great: a story about two writers - that's usually a winner. And as I said, I did like the book, it was a cute rom-com with lots of meta commentaries and a quick holiday read. But... and I'm so sorry to say that there is a but involved... but the story started out great and then somehow petered out for me. In the beginning I laughed out loud at the quirky comments and the hilarious, genre-typical scenes - starting with January standing on the deck, shouting obscenities into her phone and Gus overhearing them. Cute. Funny. But also kind of tropey. As the novel was self-reflectively commenting so much on the rom-com genre (as well as that of literary fiction), I was hoping that Henry would play more with the conventions in her story. However, everything still felt sort of schematic, there were far too many coincidences and, without giving too much away, I found Gus' explanations about why he was so hesitant about him and January a bit far-fetched. I can't really explain it but for me there were simply a few contradictions in the given reasons of why he was so traumatised by what had happened in the past.
I really wanted to love this book because I had heard so many great reviews all over social media but somehow it didn't fully work for me. It was a sweet and entertaining read but unfortunately not much more. I did, however, thoroughly enjoy all the meta passages and very much liked the two main characters. A cute read for the summer holidays.
Rating: 3/5 stars
© Copyright The Constant Reader
All texts and photographs are mine, unless indicated otherwise.