21st August, 2021


Review: Billy Summers by Stephen King (Hodder & Stoughton)

Reliable as he is, King just published another novel this month. Billy Summers is closer to some of his other not-really-horror books than to the classics but it is an amazing story about identity, friendship and moral outrage.
Billy Summers is a man in a room with a gun. He's a killer for hire and the best in the business. But he'll do the job only if the target is a truly bad guy. And now Billy wants out. But first there is one last hit. Billy is among the best snipers in the world, a decorated Iraq war vet, a Houdini when it comes to vanishing after the job is done. So what could possibly go wrong?
I was waiting impatiently for this novel, picking it up on publication day and starting right away.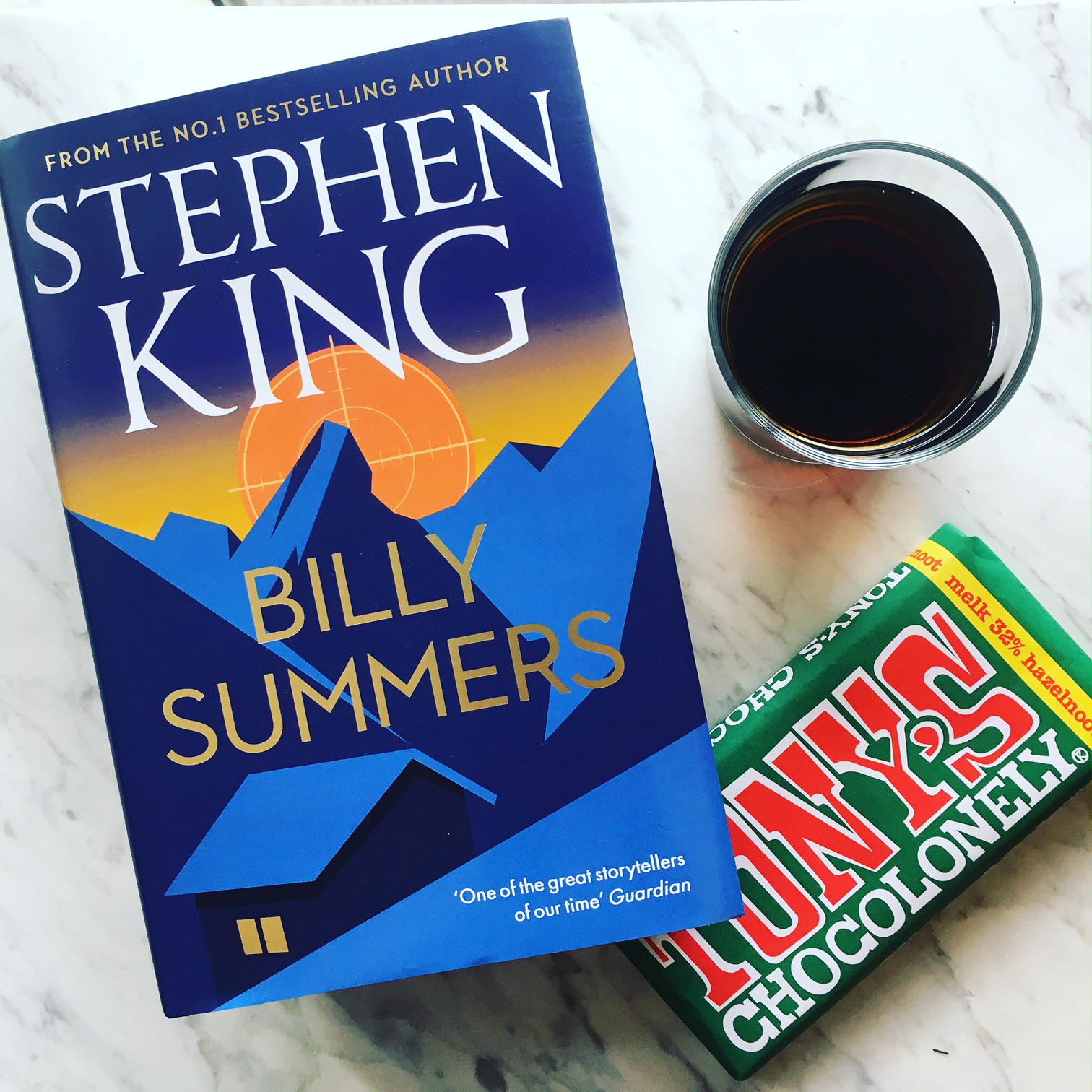 It is part war story, part love letter to small town America and the people who live there, and it's about the little things that happen for large streches of the plot that make the first section so compelling, before the story really picks up speed about halfway through. I very much enjoyed the first half of the book with its book-in-a-book structure but I also had a blast with the second part when Billy forms an unlikely friendship and hunts down the people who wronged him.
As usual, we have a few references to other King books, here a nice little nod to The Shining, which immediately made me want to reread that particular novel. :) Billy Summers, however, is - as said before, not a horror novel. The creepiest thing that happens is the appearance of a weird photograph hanging in a remote cabin. Other than that this novel is full of "bad people": rapists, murderers, pedophiles, and conmen. The main protagonist is actually a "bad man" himself, working as a hitman, but you can't help but root for him. I really liked both Billy and Bucky a lot. And I very much appreciated how the story ended which was a bit unexpected but nicely done.
This is definitely a "different" King but the man knows how to tell a story, so never mind that there isn't much horror in here. Definitely a recommended read.
Rating: 5/5 stars
© Copyright The Constant Reader
All texts and photographs are mine, unless indicated otherwise.