9th May, 2022


Review: Bookshop Tours of Britain by Louise Boland (Fairlight Books)



Do you like to explore bookshops? Are you always on the hunt for a cute place to buy books when you're travelling? Then I've got the perfect book for you!

Bookshop Tours of Britain is a slow-travel guide to Britain, navigating bookshop to bookshop. Across 18 bookshop tours, the reader journeys from the Jurassic Coast of southwest England, over the mountains of Wales, through England's industrial heartland, up to the Scottish Highlands and back via Whitby, the Norfolk Broads, central London, the South Downs and Hardy's Wessex. On their way, the tours visit beaches, castles, head down coal mines, go to whiskey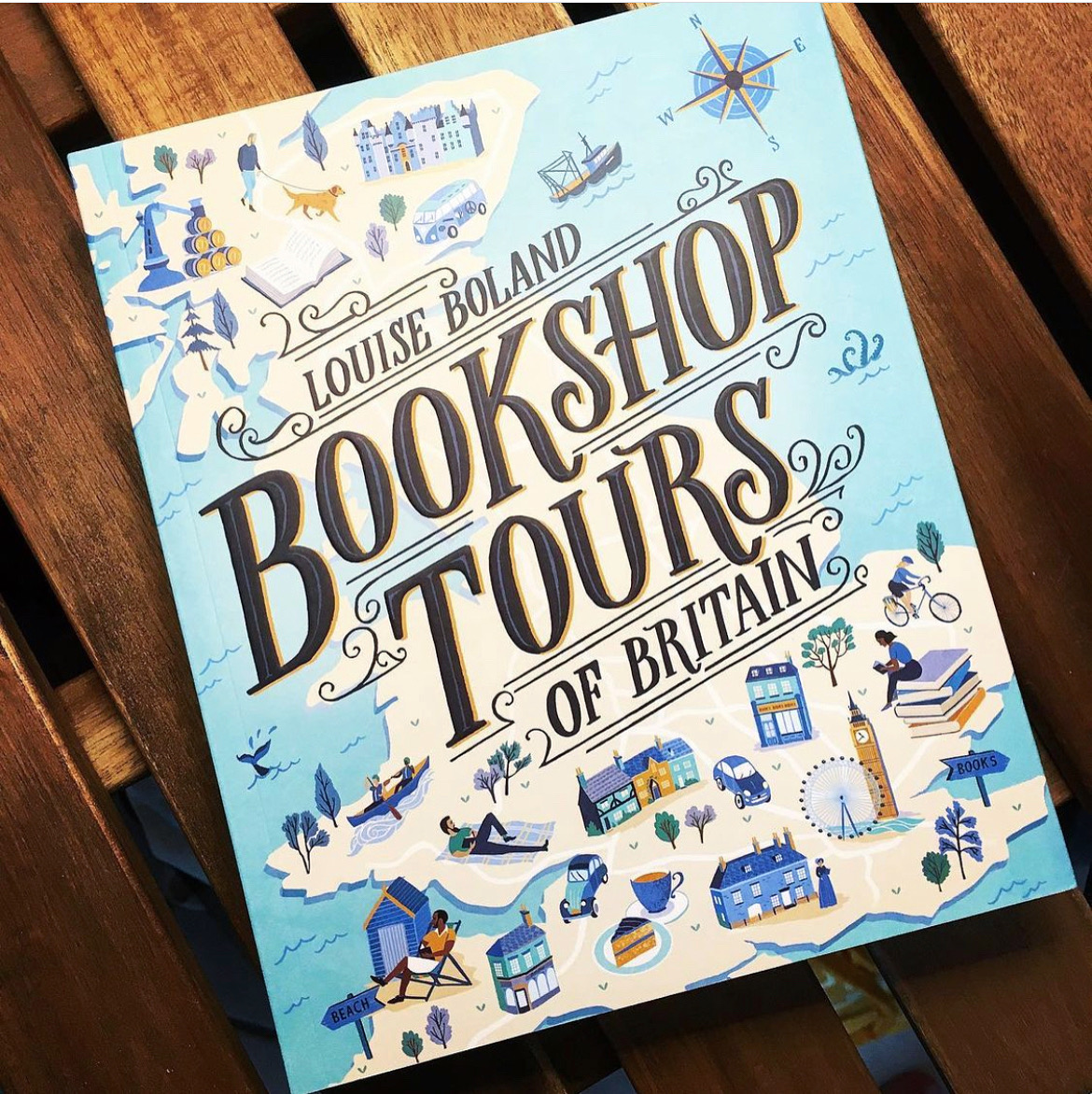 distilleries, bird watching, hiking, canoeing, to stately homes and the houses of some of Britain's best-loved historic writers - and last but not least, a host of fantastic bookshops.
This is indeed a book all booklovers need. I personally love travelling to bookish places, for example to see the places an author writes about or where the characters live, but what I love most is doing a tour of ALL THE BOOKSHOPS!
Louise Boland has put together a wonderful book full of hope and wonder in these troubled times and there are pictures and pictures galore of bookshops inside and out. Perfect for exploring the many cute and whimsical bookshops of Britain even when you're sitting on your own couch. Bookshop Tours of Britain is a delightful book with beautiful illustrations and photographs that are immediately going to make you want to visit the bookshops you haven't been to yet as well as revisit the ones you have been to. We all know that allure that a bookshop has and Bolan's collection captures that magic wonderfully. There are a lot of literary snippets throughout as well, such as info on classic writers and fictional settings. There's an interesting bit about Thomas Hardy's Wessex for example – a real plus for all fans of classic fiction.
This book captures the magic and wonder of everything that books are. Travelling around the UK and seeing what delights can be found is the perfect bookish dream! This book will accompany me on all my travels of the British Isles from now on.
Rating: 5/5 stars
© Copyright The Constant Reader
All texts and photographs are mine, unless indicated otherwise.