3rd January, 2022


Review: Christmas by the Book by Anne Marie Ryan (Putnam)

I hope you all had lovely holidays with those near and dear to you. I wish you all the best for the new year. May 2022 bring us all a bit more "normality". That said, I read the cosiest of Christmas books over the holidays which I would like to share with you. Yes, it's very predictable and there are a few too many coincidences but it still warmed my heart tremendously.
Nora and her husband, Simon, have run the beautiful oak-beamed book shop in their small British village for thirty years. But times are tough and the shop is under threat of closure--this Christmas season will really decide their fate. When an elderly man visits the store and buys the one book they've never been able to sell, saying it's the perfect gift for his sick grandson, it gives Nora an idea. She and Simon will send out books to those feeling down this Christmas. Maybe they can't save their bookstore, but at least they'll have one final chance to lift people's spirits through the power of reading.

After gathering nominations online, Nora and Simon quietly deliver books to six residents of the village in need of some festive cheer, including a single dad of twins who is working hard to make ends meet, a teenage boy grieving for his big sister, a local Member of Parliament who is battling depression, and a teacher who's newly retired and living on her own. As the town prepares for a white Christmas, the books begin to give the recipients hope, one by one. But with the future of the bookshop still up in the air, Nora and Simon will need a Christmas miracle--or perhaps a little help from the people whose lives they've touched--to find a happy ending of their own....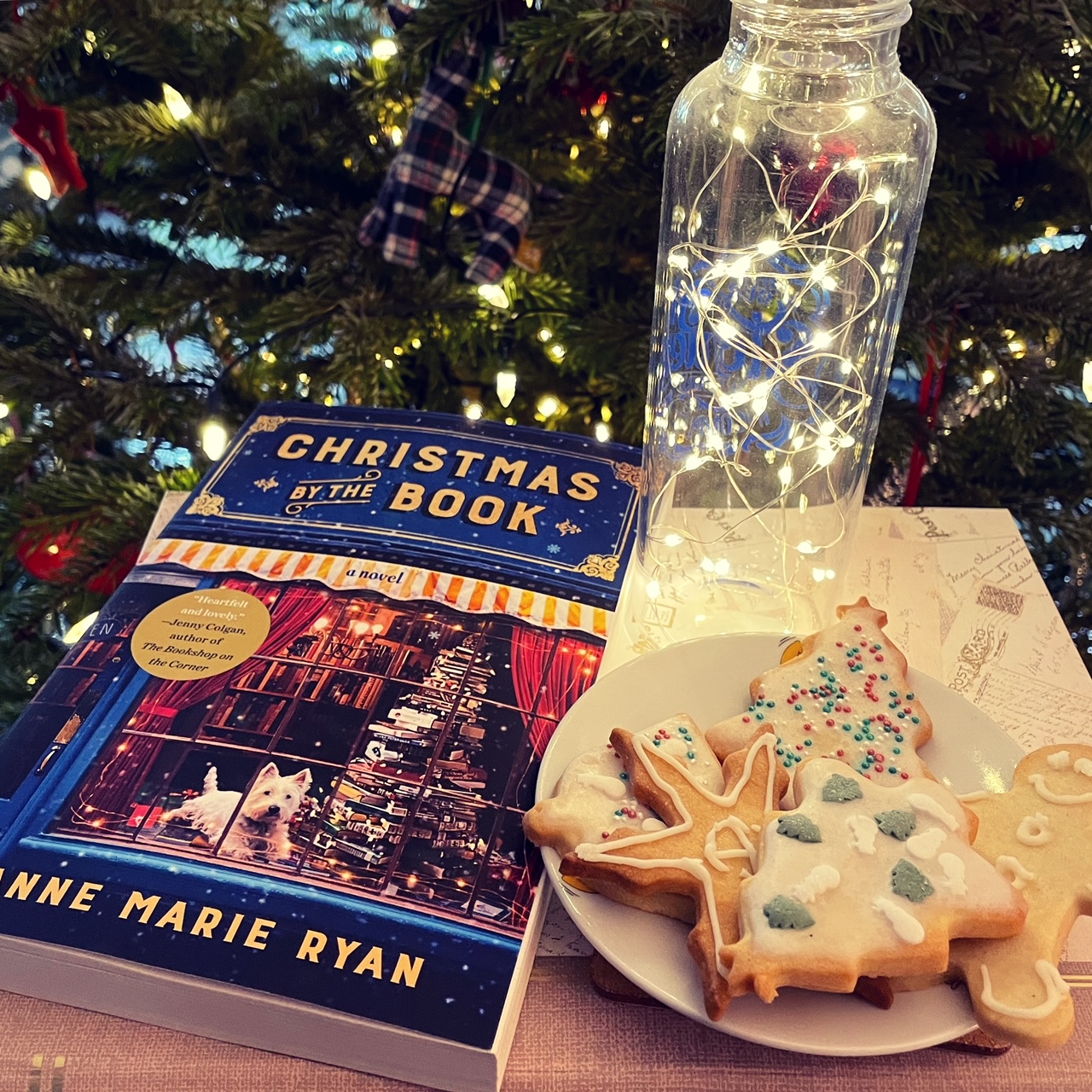 Christmas by the Book is essentially a Hallmark movie in novel form. We have a beautiful English village with lots of interesting and quirky characters and we have the loveliest of little bookshops which was really the best part of the whole story. I wanted to move in there immediately and spend my days selling books to the villagers. Ryan draws such a wonderful image of this special place that it makes you all warm and fuzzy.
I also loved the many different characters who all have their own problems and traumas to deal with and who are eventually all brought together through the power of stories. As I said before, the book relies a little too heavily on coincidence which, in my opinion, wasn't really necessary. As Nora and Simon learn from the messages coming in why each individual could do with a surprise book, they could have just send specific stories to specific people. Instead, they send them out as "blind dates" and, still, every grieving/traumatised/struggling character receives just the book they need. Meh! However, the overall story is so uplifting and hopeful and beautiful that you can easily see past this sloppy plot bit. :-)
I loved this book a lot as it ticked almost all boxes for me as the perfect winter read.
Rating: 4.5/5 stars
© Copyright The Constant Reader
All texts and photographs are mine, unless indicated otherwise.