21st August, 2019


Review: Confessions of a Bookseller by Shaun Bythell (Profile Books)

Roughly two years after his successful The Diary of a Bookseller Shaun Bythell takes us back to this bookshop in Wigtown. We meet a lot of the old characters like Nicky, Mr Deacon or Anna, but also get to know a few new (and equally interesting) faces, such as Italian volunteer Emanuela a.k.a. 'Granny', who amused me tremendously with her linguistic neologisms.
As with its predecessor, this book is reminiscent of the early noughties' TV comedy Black Books with its somewhat misanthropic owner. The story covers a year in the life of Shaun Bythell, who owns the biggest secondhand bookshop in Scotland's official book town and outlines the day-to-day life in the shop as well as the owner's hunting for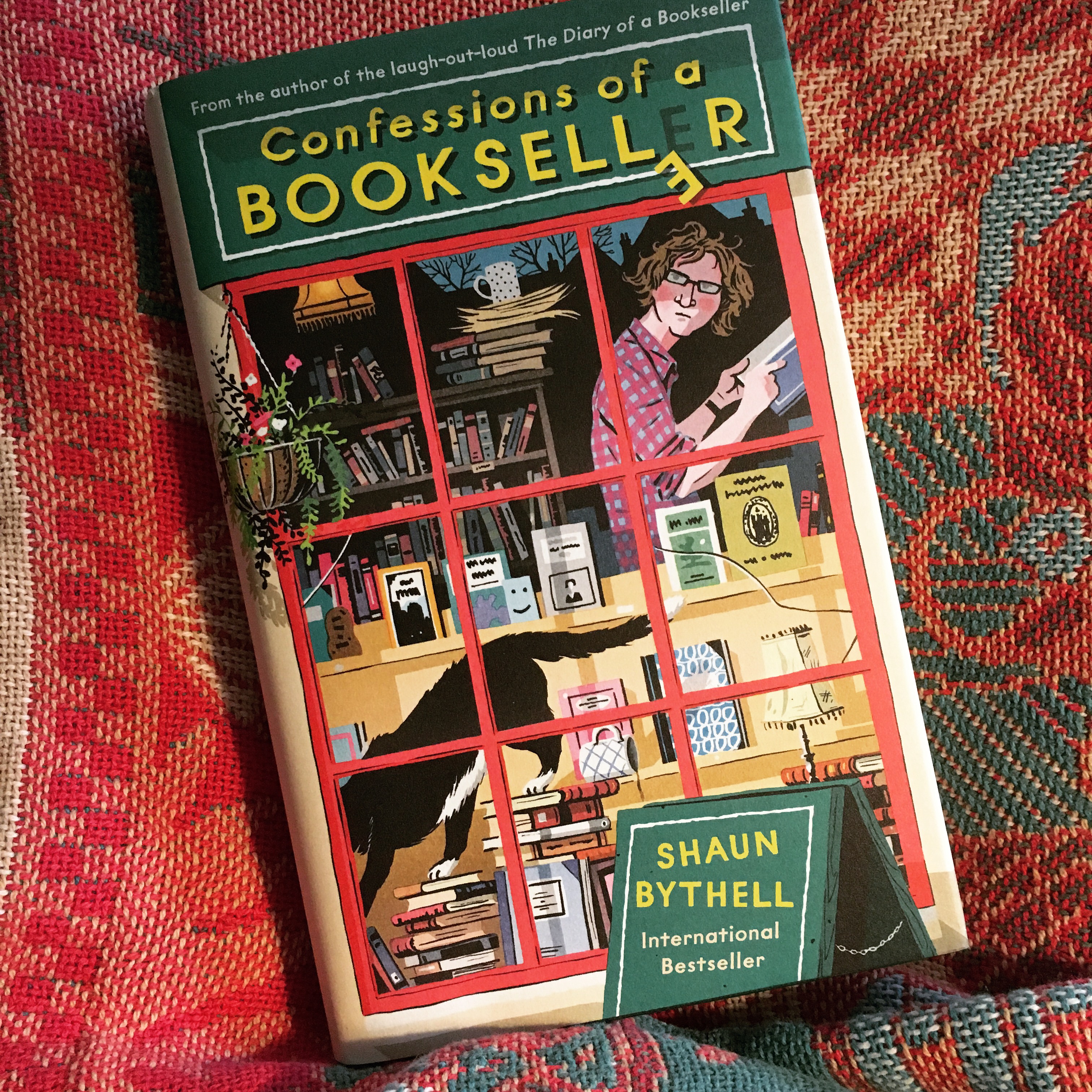 books to sell on. I laughed out loud repeatedly while reading about Bythell's idiosyncratic customers and his reactions to obviously wealthy customers trying to haggle over the (already cheap) price of a book or delusional fortune seekers attempting to dump their latest "treasure" on him (which mostly turns out to be completely worthless mass market material).

It was also lovely to read about Nicky again, who is unique in so many ways. Her Foodie Friday treats made me cringe, even though I neither really saw or had to taste them: Shaun's descriptions were sufficient, thank you very much. Hahaha.
Once again, the book provides a great insight into the life of booksellers, and it was great to learn about books I wasn't aware of. While book one started each chapter with little excerpts by George Orwell, this one makes use of quotations from Augustus Muir's fictional diary The Intimate Thoughts of John Baxter, Bookseller - definitely a book I will check out soon. Confessions of a Bookseller is a wonderful portrait about running a small town business, showing how all the things that happen within or around it also seem to have some effect or other on everyone else in the community. What I love is that Bythell does not gloss over the fact that this life can be quite tough sometimes and draws attention to the negative impact that internet buying (and buying from Amazon in particular) has on on small businesses.

This will surely end up as one of my favourite books of this year, and -just as with the first book - it still makes me yearn to run my own bookshop. Given all the horrible encounters with annoying customers and tedious dealings with bureaucracy that the author talks about this might sound crazy, but I just can't help myself. Hahaha.

Rating: 5/5 stars
© Copyright The Constant Reader
All texts and photographs are mine, unless indicated otherwise.