15th March, 2019


Review: Daisy Jones & The Six by Taylor Jenkins Reid (Hutchinson)


I feel like I have to warn you before you keep reading on as my review of this book will be an example of an unpopular opinion. Daisy Jones & The Six has been going viral on social media in the past few months. It is one of these Bookstagram hits that everybody seems to love which makes you feel that you just HAVE TO read and like it, too. Alas, I didn't. Well, the first I obviously did but I simply didn't feel the story.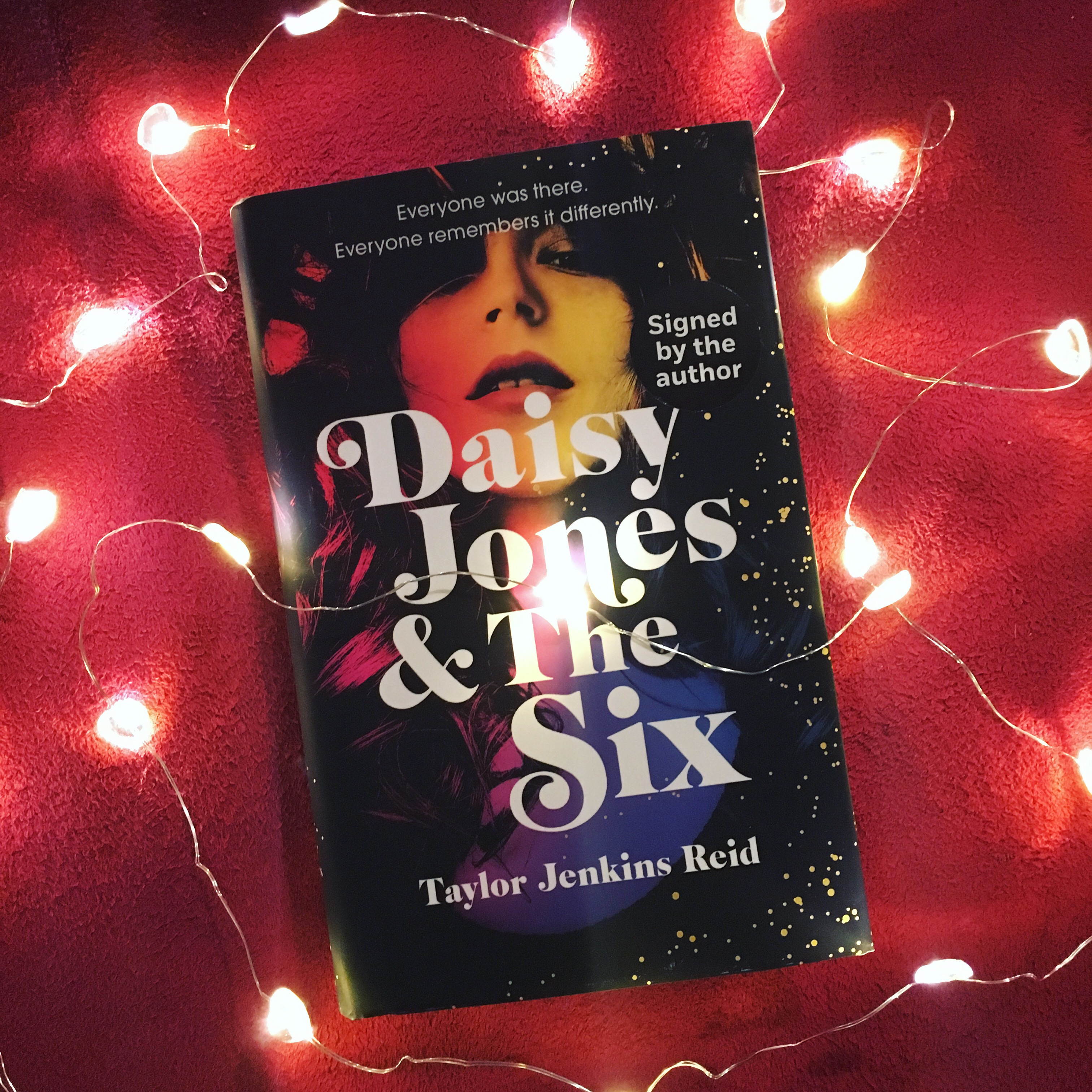 Reid's book comes along as a pseudo-real chronicle of an iconic (but fictional) 70s rock/pop band. It is written in interview format with many different voices coming together to tell the story of how Daisy Jones came to join The Six and of the events that eventually led to the band's break-up. This is a story of sex, drugs and music, of the problems of building a family in this fast-paced industry and of people's individual demons. Peering beyond the glitz and glamour, the reader finds that not all is as glittery as it looks on the surface.
Sounds interesting, doesn't it? And yes, to a certain extent it is. So what was my issue with this book? It's quite simple: the narrative form and its resulting lack of character depth. I first found the format intriguing but the problem is that (at least for me) the different members of the band remain flat and dry husks of what they could have been if the story had been told in a more traditional form. And, mind you, this is coming from a reader who absolutely loves postmodern ways of storytelling. Yet, sometimes the form cannot do justice to the content and that's what has happened here. I really wanted to get a deeper understanding of many of the characters: Karen, Billy, Daisy - they all are beguiling protagonists. However, as the narrative was forever jumping back and forth, it was difficult to really connect with them.
In addition, I don't really understand why there is such a hype about the plot itself. Essentially we are merely following a bunch of musicians getting drunk, getting stoned, getting laid. At times the book reminded me of the TV show Californication, only with music and set in the 70s. As a result, I kept wondering if I'm actually caring enough about this fictional band to continue reading. I did but this is definitely not one of those books that will stick with me.
I heard the other day that the book is going to be turned into a mini series and maybe I will give that one a try. Possibly, this is one of the few books that work better for me on screen than on the page. As for the novel itself: if you are into 70s bands and the whole music industry, this may be the book for you. It is unique in its format and has quite a few interesting scenes and only because it didn't work for me, doesn't mean that others won't like it. In fact, as I said before, it seems to be very popular, so give it a go if the topic interests you. :-)
Rating: 1.5/5 stars
© Copyright The Constant Reader
All texts and photographs are mine, unless indicated otherwise.