27th October, 2020


Review: Dear Reader - The Comfort and Joy of Books by Cathy Rentzenbrink (Picador)

'Reading has saved my life, again and again, and has held my hand through every difficult time'

For as long as she can remember, Cathy Rentzenbrink has lost and found herself in stories. Growing up she was rarely seen without her nose in a book and read in secret long after lights out. When tragedy struck, books kept her afloat. Eventually they lit the way to a new path, first as a bookseller and then as a writer. No matter what the future holds, reading will always help.
The concept of this book immediately called to me. Starting with the obvious Jane Eyre reference of the title, continuing with the author saying that books have helped her through many a tragedy - I knew right away that I had to order this little treasure. And the cover - I mean, just look at how beautiful it is.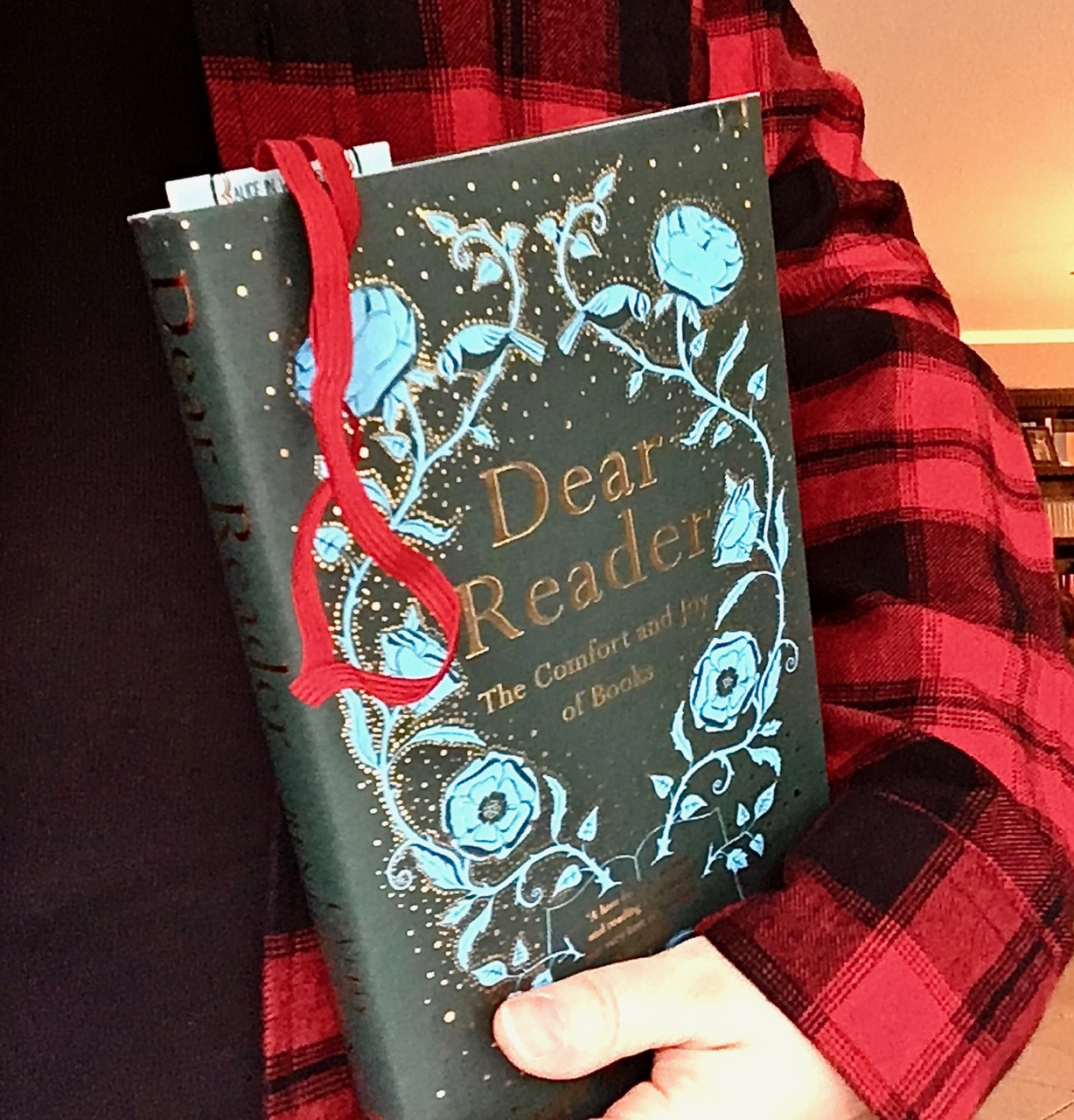 To say that I lapped this book up would be an understatement. I tremendously enjoyed Rentzenbrink's little anecdotes of being a bookseller and, eventually, a writer and certain scenes were so familiar that I could have easily inserted my name into those chapters. I loved getting a look at the "backstage" aspects of bookselling (how are stocked titles selected, how do you deal with idiosyncratic customers and authors, etc.). The author used to work in a number of bookshops that I have visited in the past so that behind the scenes glimpse was particularly wonderful.
At the same time, this book is a memoir and so we also get to know about the author's tragic moments in life. Her brother was horribly injured in a car accident and died after years of never regaining consciousness. It is particularly in heartbreaking and taxing times like these that stories were a solace to Rentzenbrink, especially the rereading of old favourites. Many of the books she mentions I had read before, but she also refers to a lot of titles that I hadn't come across yet so there will be some book shopping happening here in the near future. Thank you for the recommendations, Cathy! :-)
Dear Reader is a quick but utterly satisfying read and I highly recommend it if you want to know how books can shape and change your life, if you'd like a behind-the-scenes look at bookselling or if you simply want to dwell in the beauty of fictional worlds with someone who deeply understands your passion.
Rating: 5/5 stars
© Copyright The Constant Reader
All texts and photographs are mine, unless indicated otherwise.