24th May, 2020


Review: Five Hundred Miles From You by Jenny Colgan (Sphere)


Welcome back to Kirrinfief, the setting of two of Jenny Colgan's previous novels and the most wonderful (fictional) place in the Scottish highlands. After witnessing a traumatic crime, Londoner Lissa desperately needs a break and swaps jobs with Cormac. As both characters are thrown into environments they are very much not used to, they realise that sometimes the little things in life are the most important.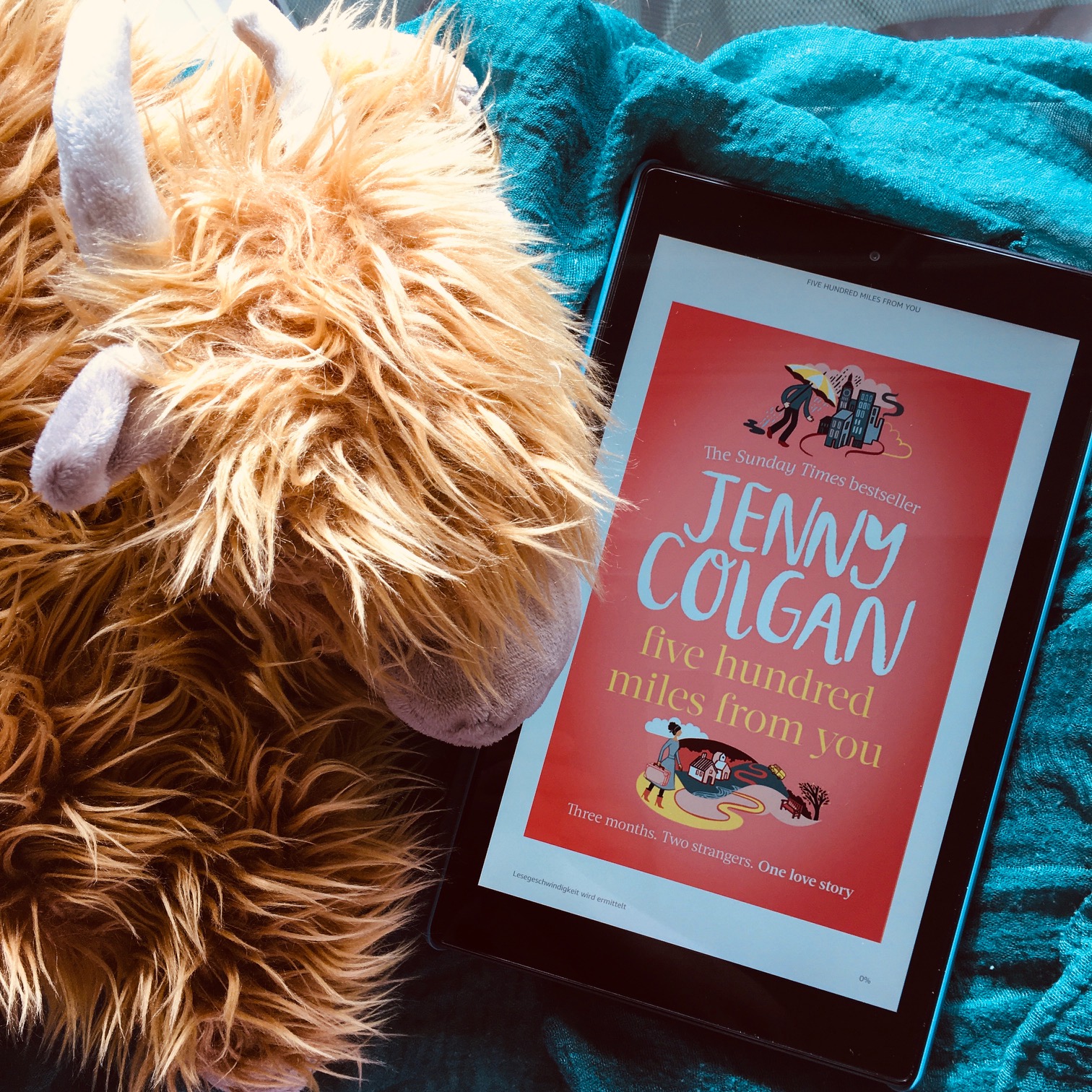 Five Hundred Miles From You is a very cute and quirky tale of two strangers being thrown into the other's everyday life. The emails and text messages between Lissa and Cormac that intersperse the regular narrative are sweet and possibly promising more (no spoilers here ;o)). What Colgan once again excels at is creating a dreamy setting: Especially in the cleverly drawn contrast to London, Scotland seems more than magical. The descriptions of the clear air, relaxing quiet and wonderfully idiosyncratic but utterly lovely people made me yearn for our little cottage in Fife, and while London is described as vibrant and cosmopolitan, it definitely loses out in comparison. Big time! I mean it - you will not want to live in a big city after reading this! We also meet well-known characters from what I'll here call the author's 'bookshop books' - Nina, Lennox, Zoe, Ramsay and many more all make an appearance, and it's great to see how Colgan weaves another plotline into her world of Kirrinfief.

As with all of Colgan's books, this is a refreshing read - a story that will warm your heart and make you re-evaluate some of your life decisions. It has quite a bit of depth as well, dealing with the effects of trauma and grief. Taking all of this together it is the perfect story for a balmy summer evening - maybe with a glass of chilled elderflower wine and a platter of Scottish cheese?

Five Hundred Miles From You will be out on 28th of May with Little Brown/Sphere. A huge thank you goes to both the publisher and Netgalley for providing me with an advance readers' copy.
Rating: 4.5/ 5 stars
© Copyright The Constant Reader
All texts and photographs are mine, unless indicated otherwise.