1st April, 2022


Review: Gallant by V.E. Schwab (Greenwillow Books)



V.E. Schwab's novels are usually a bit tricky for me as I either end up loving or completely disliking them (I still haven't come across one that fell inbetween). Therefore, I'm always a bit worried how a new book will work for me. Gallant definitely falls into the first category and I loved almost everything about it.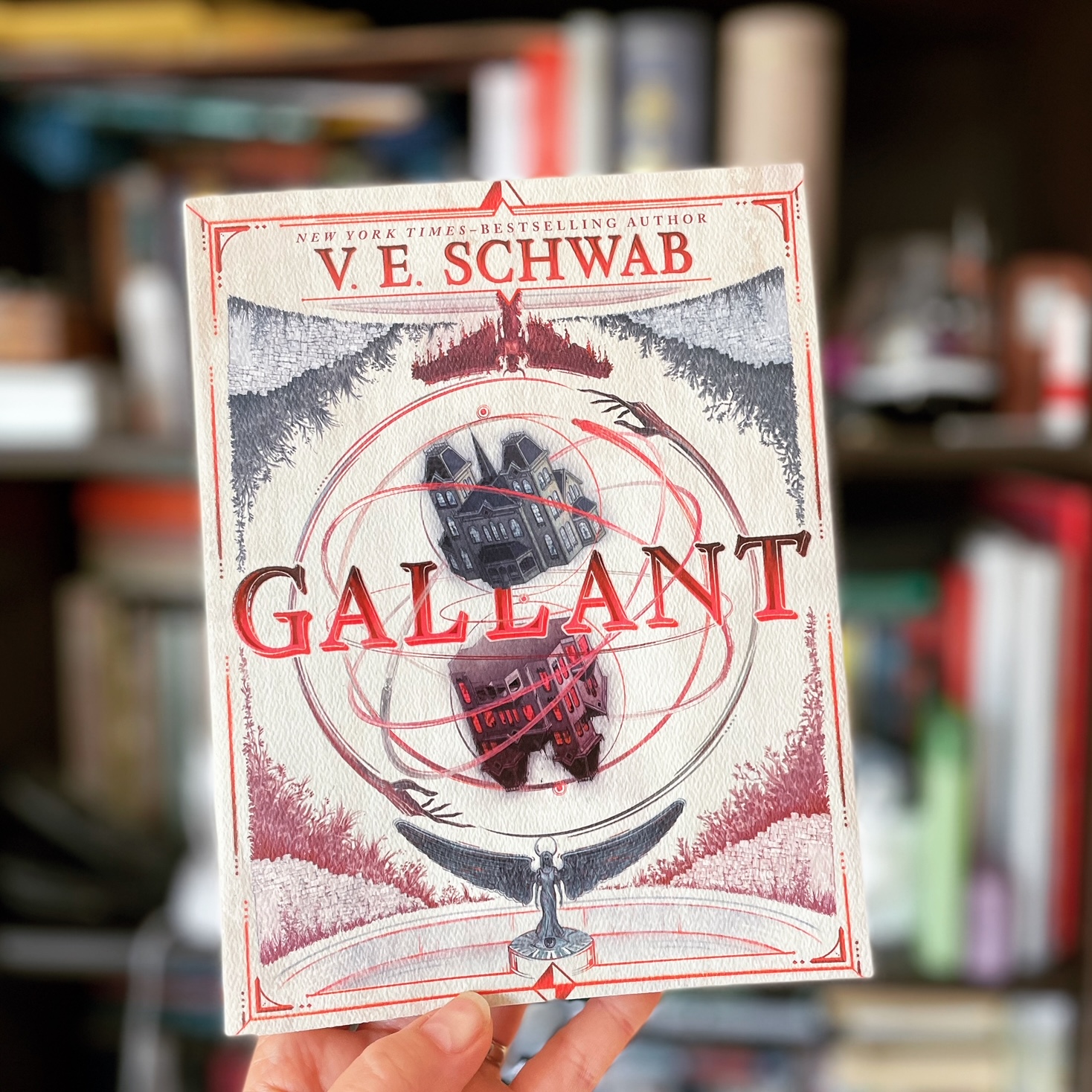 Gallant is a vibrant gothic read full of ghosts (or ghouls, as they are called here), a haunted mansion, a parallel world of darkness and decay, and a family curse. Now, if that hasn't gotten you all giddy and excited something is wrong with you. ;-P
The setting of this book is amazing and felt like Coraline meets Silent Hill meets Pan's Labyrinth to me. You can almost see and smell Gallant because it's so vividly drawn. Olivia's character was great and I found that her muteness added tremendously to the story. There were so many scenes that would have been less complicated (and less thrilling) if she was able to speak. It showed me once more how important communication is and how tough things can become if it's hindered in some way.
Ultimately, we have a lot of familiar tropes that don't exactly present something brand new but that's alright because it is the combination of these elements that makes the story amazing. Schwab manages to weave everything into a dreamlike narrative that sweeps you right along.

Gallant is the perfect book to curl up with on a rainy day. It is suspenseful, highly atmospheric and beautifully told (there are also stunning illustrations). Thumbs up and definitely recommended.

Rating: 5/5 stars
© Copyright The Constant Reader
All texts and photographs are mine, unless indicated otherwise.