15th September, 2020


REVIEW: I'd rather be reading by Anne Bogel


"For so many people, reading isn't just a hobby or a way to pass the time — it's a lifestyle."
If a book could be my best friend, this short collection of essays by Anne Bogel would be a prime contender. If you are an avid reader this is the perfect little book for you: Bogel writes about typical bookworm problems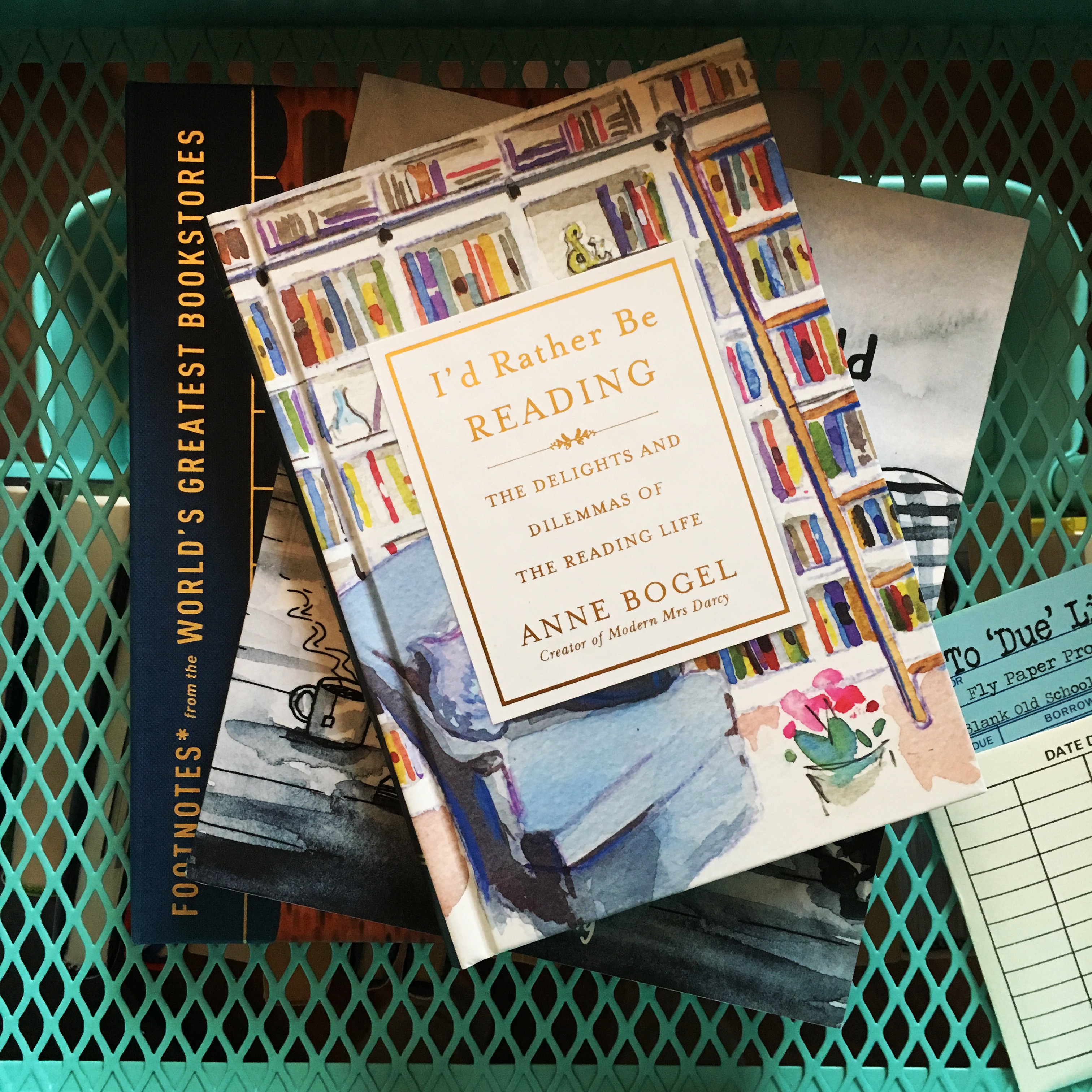 (be prepared to get a crick in your neck because you had to nod throughout the entire chapter), about the books that find you, the way you evolve as a reader, which books first got you hooked on reading, etc. Each chapter is full of little anecdotes and the reader of this wonderful literary companion begins to feel that they are in fact part of a big community of like-minded people.
I read this book in one single sitting on a blustery September afternoon and absolutely loved it. It was highly relatable as well as utterly charming and will be my go-to stocking filler for the next few holiday seasons. If you have a bibliophile in your life, this is a perfect gift for them. Or you could just not miss out and get it for yourself. :-)
This beautiful small volume is an absolute delight and I'm sure I will be rereading it again and again. I must admit, however, that I had never heard of Anne Bogel, her blog 'Modern Mrs Darcy' or her popular podcast 'What should I read next?' (I KNOW! Which rock have I been hiding under??) but I'll make sure to remedy that lack of knowledge immediately. :-)
In the meantime, you read this awesome book and let me know what you think!
Rating: 5/5 stars
© Copyright The Constant Reader
All texts and photographs are mine, unless indicated otherwise.