28th March, 2021


Review: Later by Stephen King (Hard Case Crime)

King's latest novel isn't a typical, super gory horror story. It's also not the kind of slightly supernatural crime novel the author has often written in recent years. Later is more reminiscent of his book Joyland and maybe even his very early works - it's first of all a coming of age story with a bit of creepy action thrown in. A rather good mix, if you ask me. Here is a short synopsis from the cover blurb:
The son of a struggling single mother, Jamie Conklin just wants an ordinary childhood. But Jamie is no ordinary child. Born with an unnatural ability his mom urges him to keep secret, Jamie can see what no one else can see and learn what no one else can learn. But the cost of using this ability is higher than Jamie can imagine - as he discovers when an NYPD detective draws him into the pursuit of a killer who has threatened to strike from beyond the grave.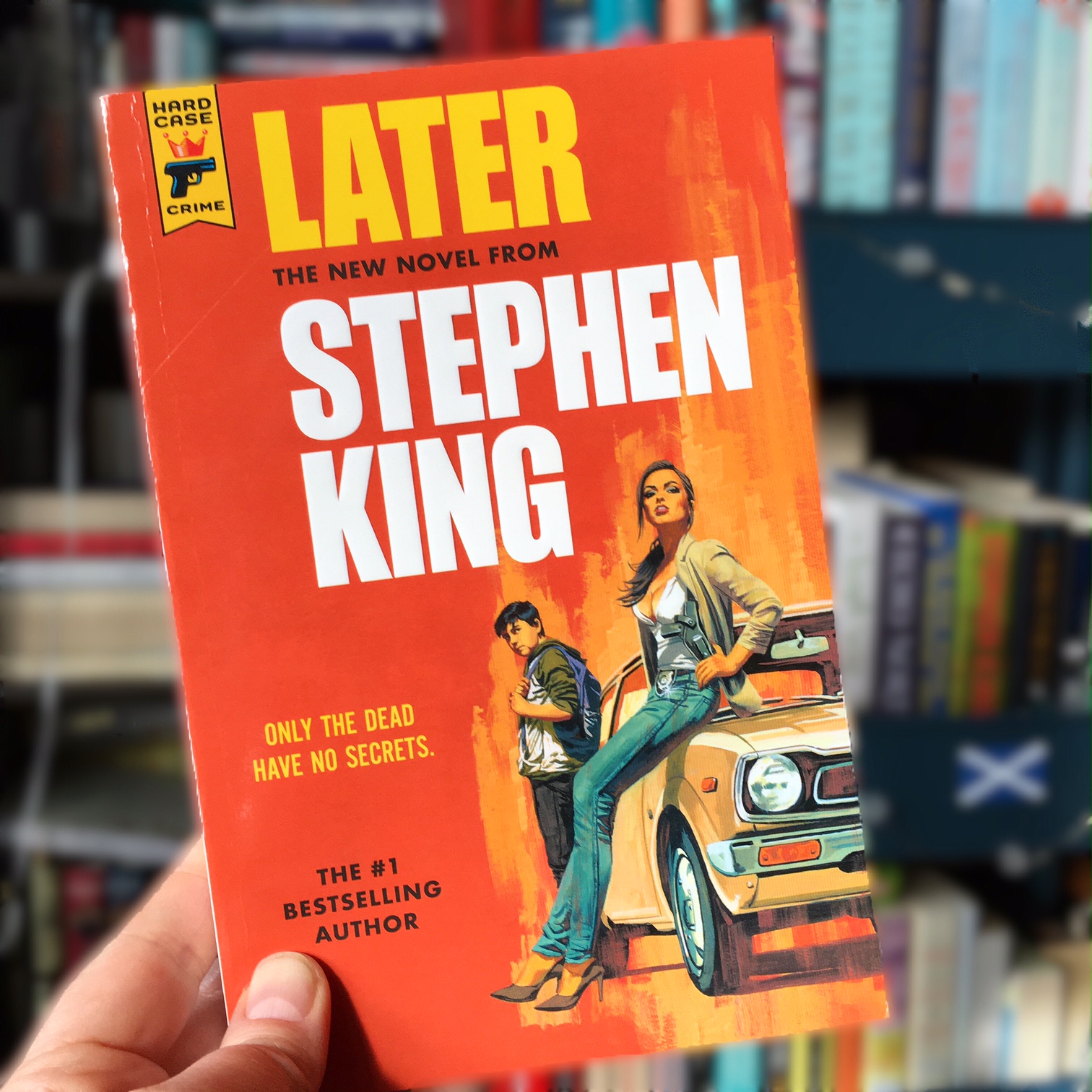 As a matter of fact, I very much enjoyed that this began as a somewhat slow-paced tale that takes its time to establish character relationships, despite its relatively short length for a King book (approx. 260 pages). I liked the dynamics between Jamie and his mother, and even though I hated her guts, I highly appreciated Liz's hundred shades of shadyness. It was interesting to see Jamie growing up and slowly changing his attitude towards his special 'gift'. Early on in the book, there is a rather touching scene with the revenant of a neighbour that stresses Jamie's innocence as a six-year-old. Eventually, when he comes across a situation he has never experienced before, we as readers see him develop as a person.
Having been a dedicated Stephen King fan ever since I read my first novel by him sometime in the autumn of 1989, I loved the nods to some of his other great works, IT probably being the most prominent reference. However, I also enjoyed the many meta commentaries when a) Jamie is writing this story in retrospect and b) King is quoting himself throughout the story. Some people might consider this self-absorption, I think it's a wonderful gift to his long-time readers who'll have a blast finding the references.
Later is a story that flows well, it's exciting and has a few twists and turns that will keep you guessing what will come next. I really hope that there may be a sequel in the future as we leave Jamie in his early twenties when this story closes. I'm wondering if he's still worried about unintentionally whistling as an older adult... Don't understand what I mean? Well, you'd better read this book then. ;-)
Rating: 5/5 stars
© Copyright The Constant Reader
All texts and photographs are mine, unless indicated otherwise.