22nd April, 2020


Review: Not Forgetting the Whale by John Ironmonger (WN Publishing)

I came across this book by accident and, considering the current Covid-19 pandemic, was immeditely intrigued. Here was a novel published in 2015 that basically talks about what we are living right now? Weird! And eerily prescient. But also extremely interesting. Needless to say I ordered it right away. But before I tell you about my opinion, first a synopsis:
When a young man washes up, naked, on the sands of St Piran, he is quickly rescued by the villagers. From the retired village doctor and the schoolteacher, to the beachcomber and the owner of the local bar, the priest's wife and the romantic novelist, they take this lost soul into their midst. But what the villagers don't know is that Joe Haak worked as an analyst and has fled the City amid fears of a worldwide banking collapse caused by a computer program he invented. But is the end of the world really nigh? And what of the whale that lurks in the bay?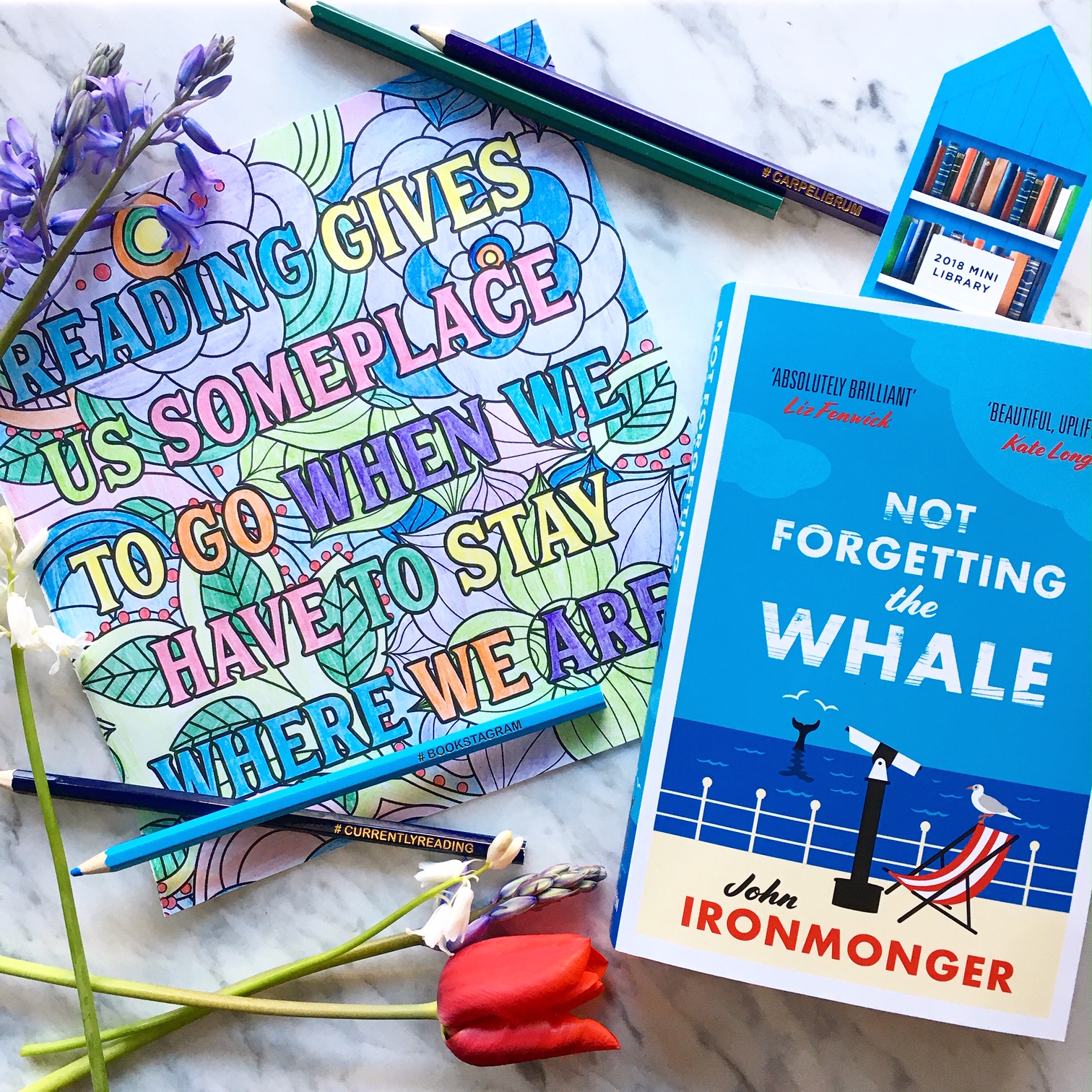 After admiring the beautiful cover, I started reading the first sentence: "In the village of St. Piran they still speak of the day when the naked man washed up on Piran Sands. It was the same day Kenny Kennet saw the whale. Some say it was a Wednesday. Others seem sure it was Thursday. It was early October. Unless it was late September; but almost half a century has passed since the events of that day, and the turmoil of the days and weeks that followed, and no one, at that time or since, thought to write it all down. So memory is all we have, fragile though this may be."
And with this amazing beginning, Ladies and Gentleman, I was hooked. The story of Joe Haak and this wonderful Cornish community simply swept me away. It started with the giant joint effort of rescuing first Joe and then the whale. It continued with the "feel" of St. Pirran, a village that is so remote that you almost drive by without noticing it's there at all. It was simply a place you'd want to live and a community you'd want to be a part of in times of trouble. There is an economic crash caused by a global flue pandemic and Joe wants to help feed the people of St. Pirran. I suppose it was just the perfect time to read this book which, in our current situation, hit very close to home.
The story is often endearing, frequently amusing, sometimes upsetting, occasionally even alarming, and always uplifting. It conveys hope! Yes, it talks about humanity and about how no computer programme can predict what people are capable of in unforeseen crises. The writing and storytelling are just wonderful. Even though Not Forgetting the Whale deals with very serious issues, their narration begins very artfully and only becomes more weighty or grave as the book progresses. Ironmonger's novel is full of amazing, multi-faceted characters and beautiful descriptions of natural beauty. I'm sure the story will stick with me for quite a while, and as I'm finishing this review I'm heading over to the website of my local bookshop to order the other titles written by this amazing writer.
Rating: 5/5 stars
© Copyright The Constant Reader
All texts and photographs are mine, unless indicated otherwise.