18th October, 2020


Review: October, October by Katya Balen (Bloomsbury)

October and her dad live in the woods. They sleep in the house Dad built for them and eat the food they grow in the vegetable patches. They know the trees and the rocks and the lake and stars like best friends. They read the books they buy in town again and again until the pages are soft and yellow - until next year's town visit. They live in the woods and they are wild.
And that's the way it is.
Until the year October turns eleven. That's the year October rescues a baby owl. It's the year Dad falls out of the biggest tree in their woods. The year the woman who calls herself October's mother comes back. The year everything changes.

Let me say it straight away: I absolutely LOVED this book with my entire heart, and devoured it in a single rainy afternoon during half-term. The hubs had to entertain the kid for those few hours because I just couldn't put this story down. :-)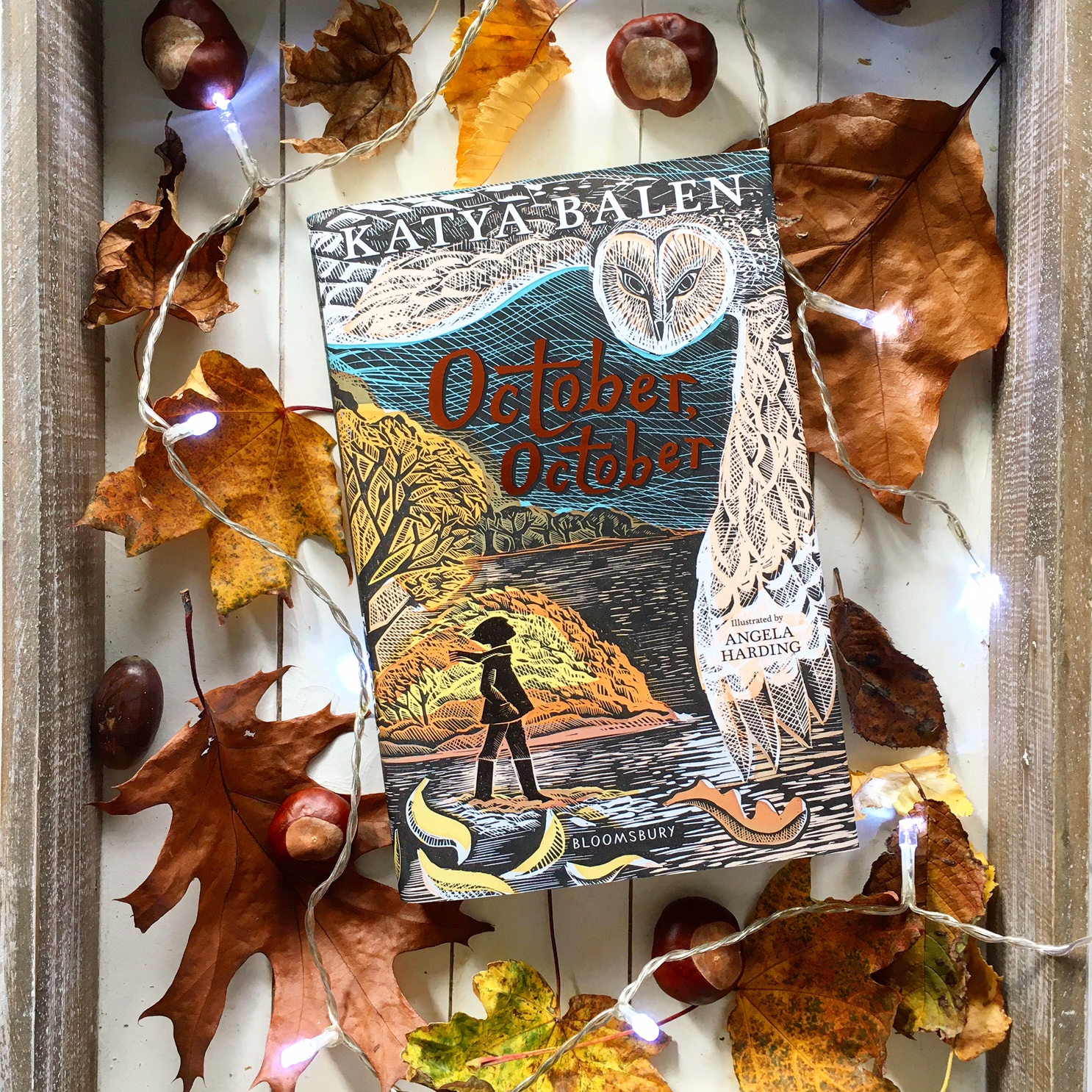 Balen is an extraordinary writer: Her words are beautifully lyrical, the atmosphere she creates is dazzling and, to borrow the words of one reviewer, "this book is a feast for the senses, filled with the woodsmoke smell of crisp autumn mornings and the sound of wellies squelching in river mud". Sounds good? It is! October, October basically excudes everything there is to love about autumn - truly magical.
If you loved stories like The Scent Keeper's Daughter or Echo Mountain you will very much enjoy this tale as well. Illustrated with the stunning drawings of Angela Harding, October, October is a novel you will want to keep reading until you're finished, and then you will regret that it is over and you can never read it for that very first, mesmerising time again. It made me think about how we live our modern lives and how we should sometimes refocus on the simple things. October and her Dad make do with very little but they are happy... and wild... and free. The contrast of life in the city is an important experience for October, and just like her it makes the reader begin to wonder about our everyday rules and about the supposed need to 'fit in' and adapt. And about what maybe really matters.
This is the perfect autumn read and a true delight from start to finish. Beautiful from the inside and outside it's a novel I highly recommend to anyone who sometimes longs to 'just break out' and to every single autumn and nature lover out there.
Rating: 5/5 stars
© Copyright The Constant Reader
All texts and photographs are mine, unless indicated otherwise.