25th January, 2019


Review: Our Castle By The Sea by Lucy Strange (Chicken House Books)


Lucy Strange's Our Castle By The Sea is the Independent Bookseller's Pick of the Month for January 2019. I came across it via social media and immediately fell in love with the cover. I mean, how could you possibly not?
The book is about 11-year-old Petra who is growing up in a lighthouse and whose world so far has been one of storms, secret tunnels, and stories about sea monsters. But then the war begins and the previously peaceful clifftops turn into a terrifying battleground. Pet will need to muster all her bravery to find out why her family is being torn apart. She is afraid and unnoticed, she is a girl who freezes with fear at the enemy planes ripping through the skies overheard. A girl who is somehow destined to become part of the strange, ancient legend of the Daughters of Stone.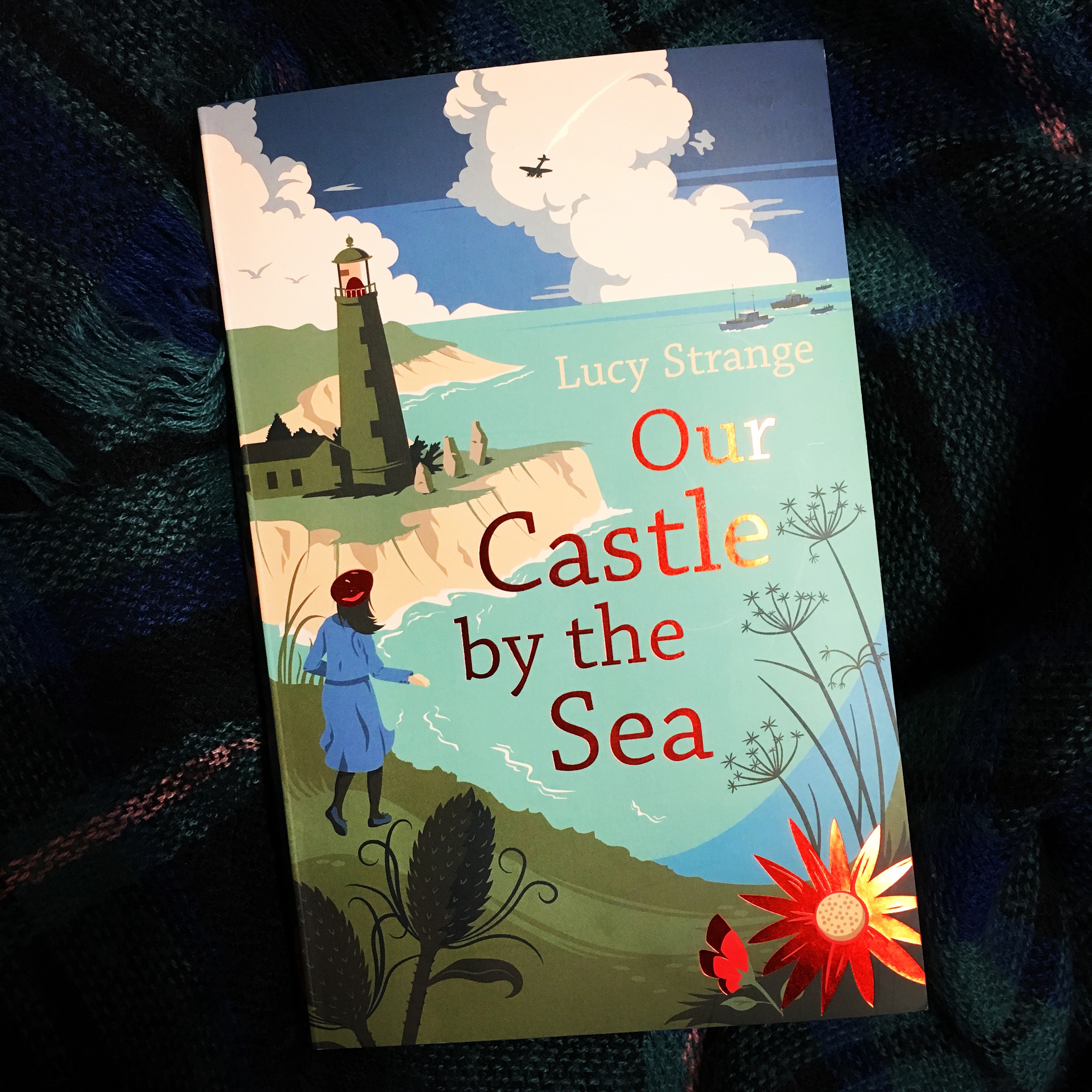 This novel gave me all the feels. It is about family and particularly about sisterhood, it is about national pride and heroic deeds, it is about ancient myths and the question how much where you come from determines who you are. I fell in love with Pet's character who is so versatile in her naive optimism and paralysing fears, her determination to keep the family together and her unwillingness to leave her beloved lighthouse behind. Strange manages perfectly to evoke the terrors of the war while still having her characters cling on to the hope that everything will be alright in the end. The reader truly has the feeling of witnessing everything through Pet's eyes, trying to make sense of all the heart-rending stuff that is happening to her and her loved ones.
Our Castle By The Sea is a wonderfully evocative story. The author manages to draw in her readers so that they share the characters' every fear, sprinkling of hope and heart-wrenching emotion. Personally, my heart was in shreds throughout much of the story. The setting is magnificently chosen in that it first appears as a peaceful coastal scenery but then suddenly finds itself being the home front, a place from which you can see and hear "a similar village on the other side of the Channel" being bombed to pieces.

I'm sure that schools will end up putting this novel on their reading lists of books dealing with WW2 and they should! Highly recommended!
Rating: 5/5 stars
© Copyright The Constant Reader
All texts and photographs are mine, unless indicated otherwise.