25th January, 2022


Review: Our Lady of Mysterious Ailments by T.L. Huchu (Tor Books)

Ropa Moyo is back in the house! After I devoured the first book in the Edinburgh Nights series last year, I was thrilled to get access to an ARC of its sequel from the publisher. And boy, it surely did not disappoint. Here is a short synopsis:
When Ropa Moyo discovered an occult underground library, she expected great things. She's really into Edinburgh's secret societies – but turns out they are less into her. So instead of getting paid to work magic, she's had to accept a crummy unpaid internship. And her with bills to pay and a pet fox to feed.

Then her friend Priya offers her a job on the side. Priya works at Our Lady of Mysterious Maladies, a very specialized hospital, where a new illness is resisting magical and medical remedies alike. The first patient was a teenage boy, Max Wu, and his healers are baffled. If Ropa can solve the case, she might earn as she learns – and impress her mentor, Sir Callander.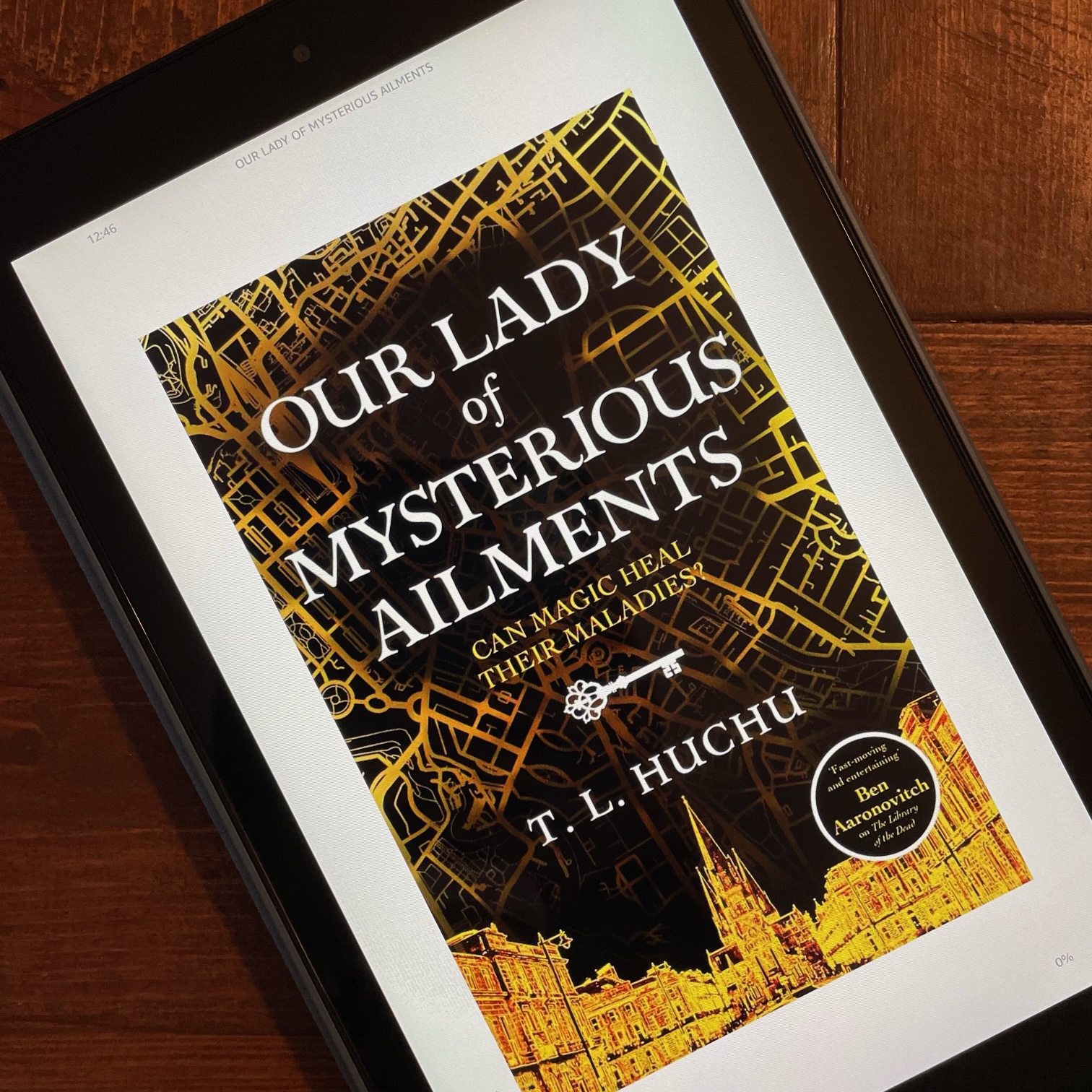 Oftentimes, second books in a series tend to flounder, but I am happy to report that this is definitely not the case here. We do get slightly fewer breathtaking action scenes compared to The Library of the Dead though. Instead, we dive deeper into the library/society's history which I found interesting, even if occasionally the amount of information became a bit much to process. I do love how the author connects the history of a fictional secret society with the real life history of Edinburgh as a city.
Even though we get a little less "gothicness" in terms of haunted houses, deranged milk men and wandering ghosts, we still witness Ropa battling malevolent spirits of course. She is her old self with a unique voice that mingles references to pop culture with "youthspeak" and a certain level of endearing sass and hubris. You can't but love her, even if you sometimes want to slap her for doing something that is clearly a stupid idea. I also loved that Huchu expands the stories of some other loveable minor characters like Priya and Jomo and the Rooster.
The story flows well as we follow Ropa trying to solve the mysterious case of priviledged school boys falling ill. As in the last book, Edinburgh is the secret second protagonist in this novel. References to the illusive "catastrophe" pop up again as well as a kind of prophesy that threatens even darker times to come. Huchu does a great job here in keeping the reader engaged and thirsting for future instalments.
The Edinburgh Nights series has captured my heart and I can't wait to see what Ropa will be doing next. If you are looking for a clever story set in a Scotland that is still recognisable but also utterly changed, if you love stories about ghosts and magic - this is a series to keep on your radar.
Rating: 5/5 stars
© Copyright The Constant Reader
All texts and photographs are mine, unless indicated otherwise.