6th October, 2021


Review: Pages & Co - The Book Smugglers by Anna James (Harper Collins)

Like every September, I eagerly awaited the publication of a new Pages & Co book and was utterly happy when I finally held it in my hands. Book four in the mesmerising series about bookwanderers takes us away from Tilly as the main protagonist and moves on to Milo:
Milo lives on board the Sesquipedalian, or "Quip" – a magical train that uses the power of imagination to travel through both Story and the real world. The train is owned by Milo's uncle, Horatio, and Milo has witnessed many of his uncle's dodgy dealings as a book smuggler trading in rare books.

When Horatio takes on a dangerous new job, he needs the help of Tilly Pages. And Tilly owes Horatio a favour. But when poisoned copies of The Wizard of Oz are sent to Horatio and Tilly's grandfather, sending them both into deep sleeps, Milo and Tilly find themselves racing against time to save them – and to figure out what is going on.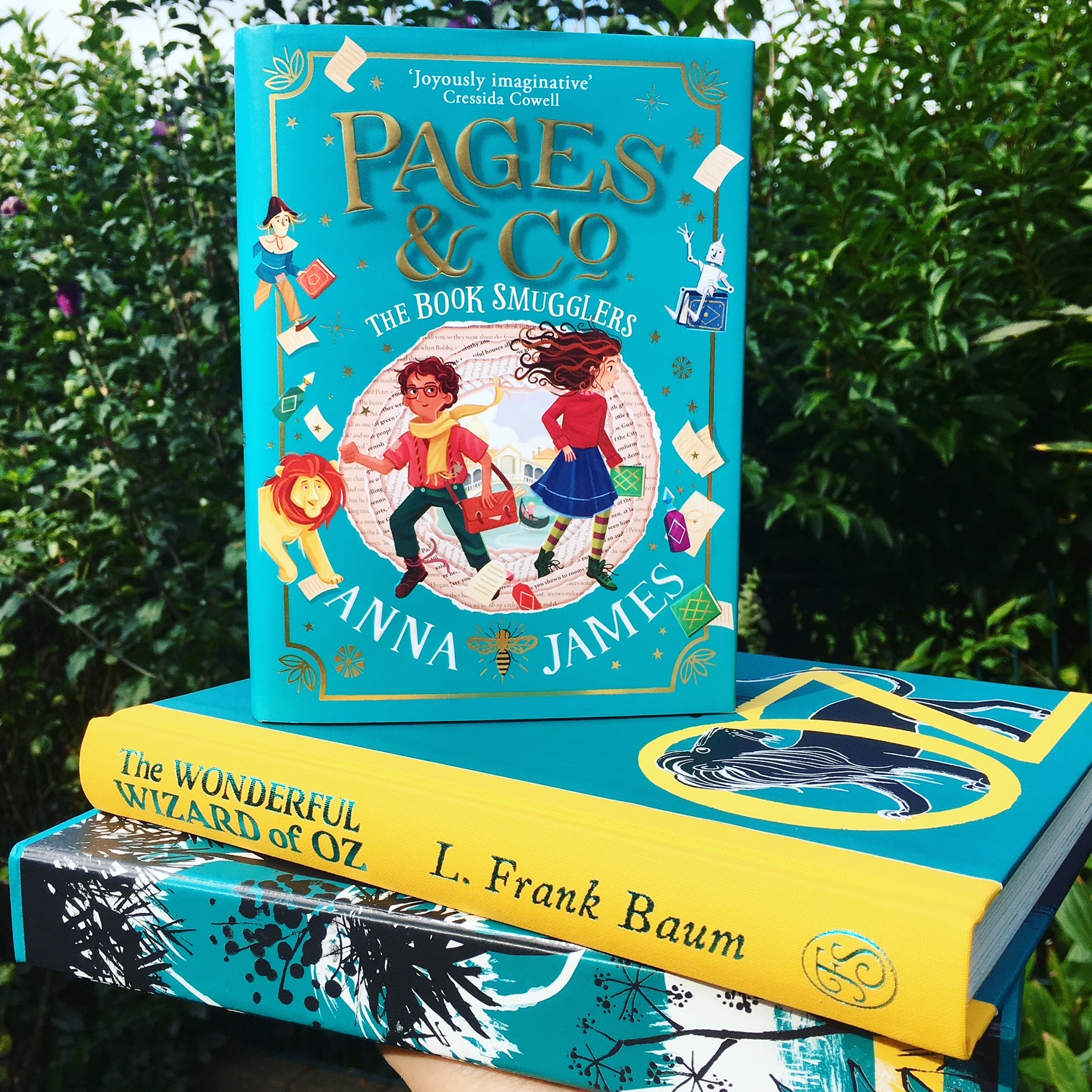 I thoroughly enjoyed this new instalment. The series has become a modern classic for me and I keep recommending it to everyone and giving it away as birthday and Christmas presents. While book three hadn't hooked me as much as the first two novels - which was weird because it was much more fast-paced - I found myself thoroughly invested again with this story, even though I was a bit worried at first because the Pages family's marvellous bookshop wouldn't be at the centre anymore. I shouldn't have worried though, as the story did hold up well.
The children's magical journey takes them to the Emerald City with Dorothy and Toto, bumping along on the unruly Quip, and finally to Venice, where they pursue the mysterious Alchemist because "the very essence of imagination, story itself, may be in danger."
As always, you'll get the most out of these books if you know the texts that they are referencing, in this case The Wizard of Oz. I liked how the characters pointed out differences between the original novel by L. Frank Baum and the more widely know film version - little geeky moments of pleasure. :-)
The new villain is amazing and even though this book sets up a lot of elements and plot strands that will likely be important in the next instalments, this still felt like a story in its own. The ending promises new adventures to come and while I'm still undecided about Milo's new sidekick, I'm very much looking forward to seeing where the series will take us.
Rating: 5/5 stars
© Copyright The Constant Reader
All texts and photographs are mine, unless indicated otherwise.