5th November, 2020


Review: Paris by Starlight by Robert Dinsdale (Del Rey)
Happy Bonfire Night to everyone in the UK! And happy publication day to Robert Dinsdale! As you probably can't go out to sit around a bonfire with your friends in a pandemic, why not light a few candles and snuggle up with this beauty of a book?
Every night on their long journey to Paris from their troubled homeland, Levon's grandmother has read to them from a very special book. Called The Nocturne, it is a book full of fairy stories and the heroic adventures of their people who generations before chose to live by starlight. And with every story that Levon's grandmother tells them in their new home, the desire to live as their ancestors did grows. And that is when the magic begins…

Nobody can explain why nocturnal water dogs start appearing at the heels of every citizen of Paris-by-Starlight like the loyal retainers they once were. There are suddenly night finches in the skies and the city is transforming: the Eiffel Tower lit up by strange ethereal flowers that drink in the light of the moon. But not everyone in Paris is won over by the spectacle of Paris-by-Starlight. There are always those that fear the other, the unexplained, the strangers in our midst. How long can the magic of night rub up against the ordinariness of day? How long can two worlds occupy the same streets and squares before there is an outright war?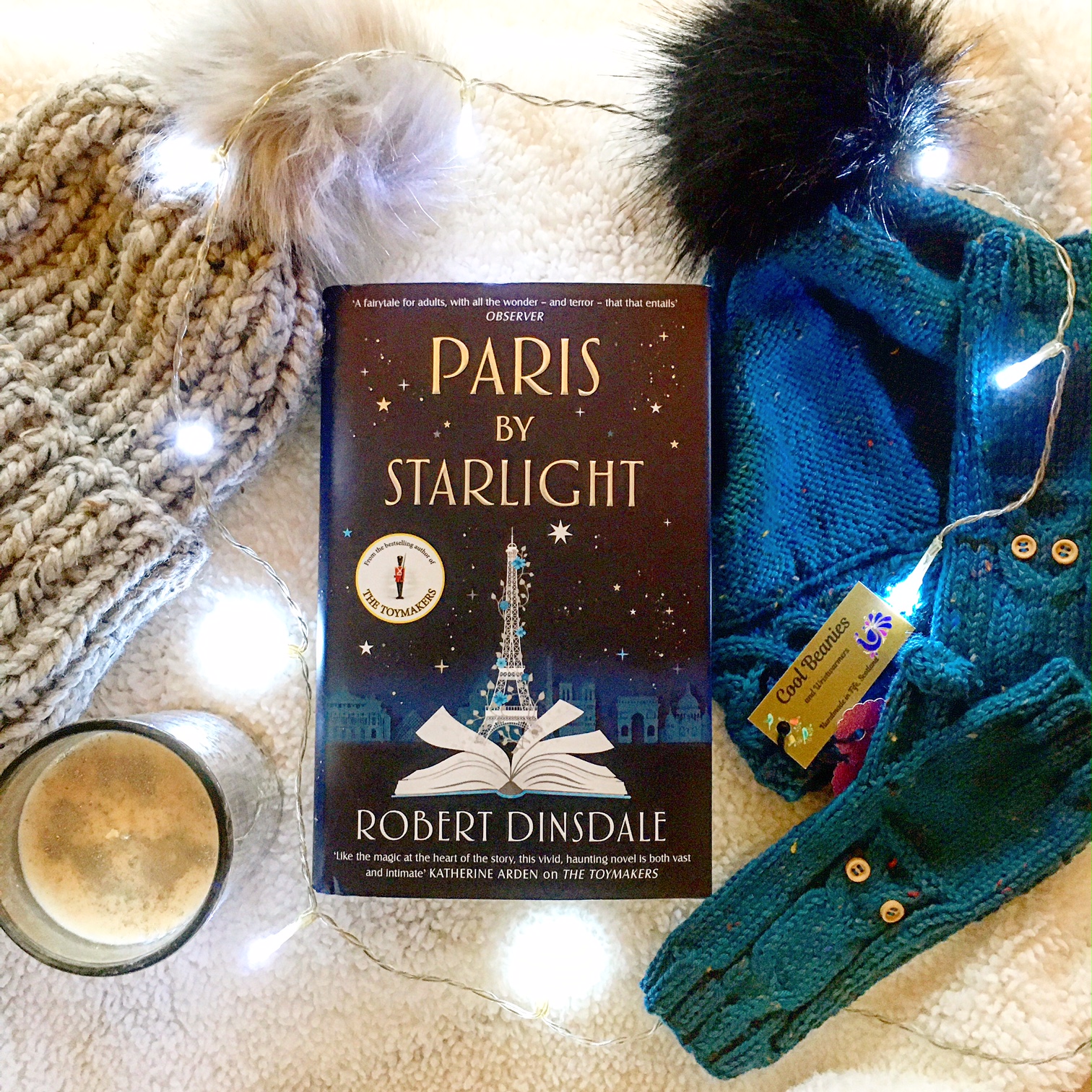 Let me say it straight away: This book is a real treat and just as enchanting as Dinsdale's The Toymakers (see my review for that title here). I loved the whimsy of Paris by Starlight which is full of magic as well as being a moving tale of displacement, longing and love. Levon and Isabelle but also Bebia are characters I immediately fell in love with, and the concept of 'The Nocturne' being a collection of ancestor stories had me mesmerised throughout.
However, this is also a novel about hate and about how darkness can obscure what is good. While we follow Isabelle's search for her lost father in one subplot, the story is in large parts also about Levon's family - the "People" who come from "the old country", a now nameless and obsolete place somewhere in the region of Russia. They have very little to call their own but they have a strong sense of belonging together and of looking out for each other. The tradition of living by night creates a spark of magic: stunning, luminous plants grow all over the city, and the magic grows as more people join Paris-by-Starlight. But where there is beauty, there are also always people who seek to destroy it. An issue that, I'm sure, we are all familiar with.
This book truly came at the right time. I read it in the middle of a pandemic that is growing out of control again and during the nerve-wracking days of the US election, and the book managed to alleviate a bit of my anxiety. It is a wonderful read for this time of year and I'll probably gift it to a few people come Christmas.
Rating: 5/5 stars
© Copyright The Constant Reader
All texts and photographs are mine, unless indicated otherwise.