7th April, 2019


Review: Spring by Ali Smith (Hamish Hamilton)


"Spring will come. The leaves on its trees will open after blossom. Before it arrives, a hundred years of empire-making. The dawn breaks cold and still but, deep in the earth, things are growing."
Ali Smith is simply the goddess of slightly weird and disjointed but deeply meaningful storytelling. I finished this book in a single day on a Reading Retreat at Gladstone's Library in Wales (more on this in my next post!!) and absolutely loved it. Commenting on politics, literature and life's greatest questions, the seasons (and especially spring) carry a special role in this book.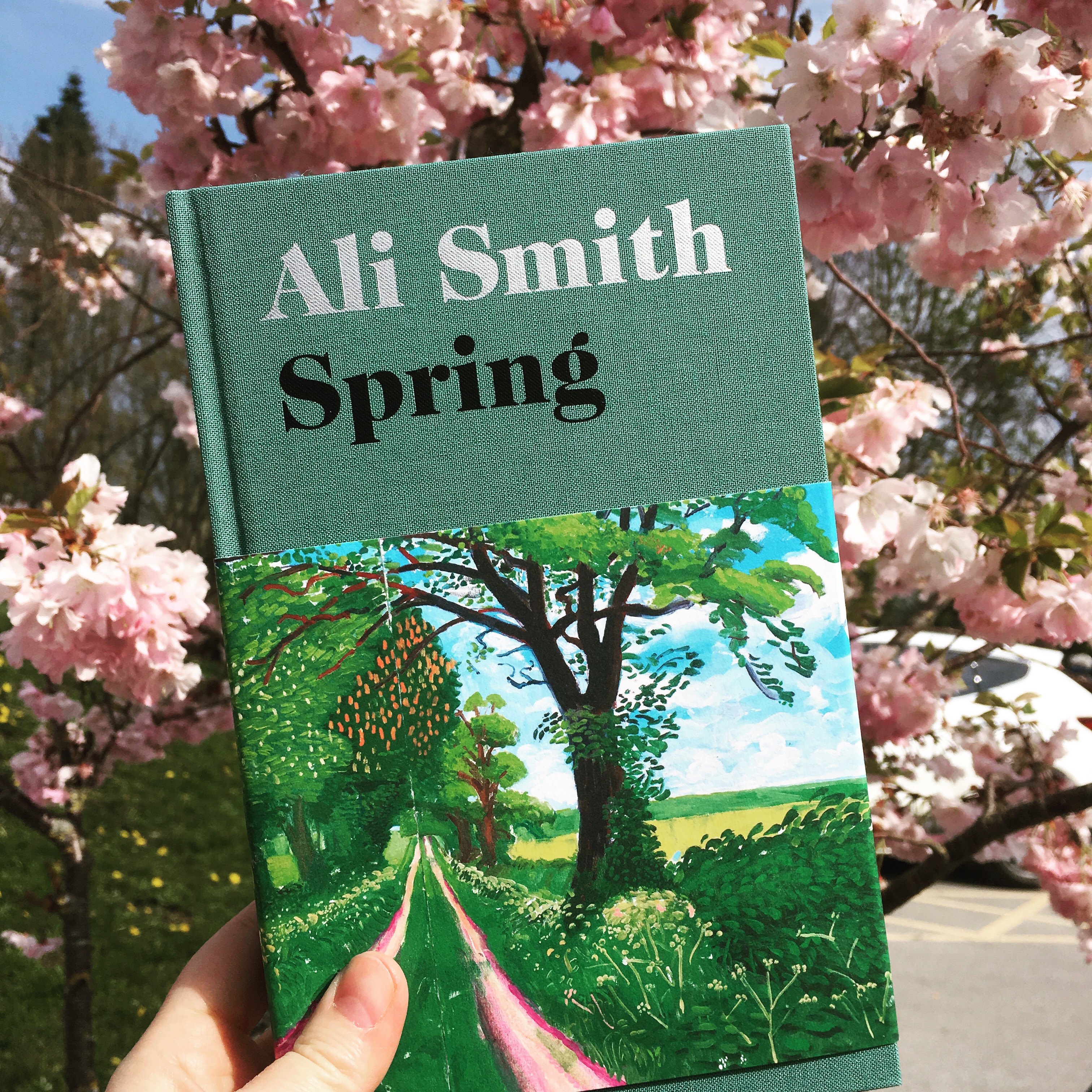 As many of Smith's novels, this story needs some "getting into" due to the many voices that are speaking. Some chapters appear quite fragmented and experimental, but eventually plotlines merge and everything falls into place. I particularly admired how Smith uses wonderfully lyrical language which yet has a very current feel to it. Her take on contemporary politics (Brexit, Trump, migrant detention centres, etc.) is spot-on as are her rather philosophical ponderings on life (How to die? Who to be?) and literature (e.g. on truth vs. the worth of fabricated (auto)biographies).
Spring breaks and plays with linear storytelling: past, present and future are mere entities that don't need to be treated in chronological order, which is indeed what makes this author's writing so unique. Her book is another masterpiece in the Seasonal Quartet and my personal second-favourite so far. Smith cleverly weaves the seasons into her stories without necessarily putting them centre stage. They function more like structuring principles and, as with the plotlines in this novel, they often come together in the story before drifting apart again. A beguiling bunch of characters, some of which are a bit out-of-this-world, hold everything together.
If you're not one to shy away from postmodern narrative techniques, I highly recommend you read this book. It will leave you wondering about life, including its injustices. It's a book that leaves an impression.
Rating: 5/5 stars
© Copyright The Constant Reader
All texts and photographs are mine, unless indicated otherwise.