19th January, 2022


Review: The Authenticity Project by Clare Pooley (Penguin)


Competition is always fierce, and particularly in our times it seems that the way we compare ourselves to others has become even more critical. So we make up stories about our life in order to look better, to have a better standing, to find admiration. But ultimately... we're not just lying to everyone else but most of all to ourselves. This is where Clare Pooley's novel The Authenticity Project cuts in:
Julian Jessop, an eccentric, lonely artist and septuagenarian believes that most people aren't really honest with each other. But what if they were? And so he writes--in a plain, green journal--the truth about his own life and leaves it in his local café. It's run by the incredibly tidy and efficient Monica, who furtively adds her own entry and leaves the book in the wine bar across the street. Before long, the others who find the green notebook add the truths about their own deepest selves--and soon find each other in real life at Monica's café.
What I liked about this book was the quirky mix of characters: artist Julian, Monica the cafe owner, addict Hazard,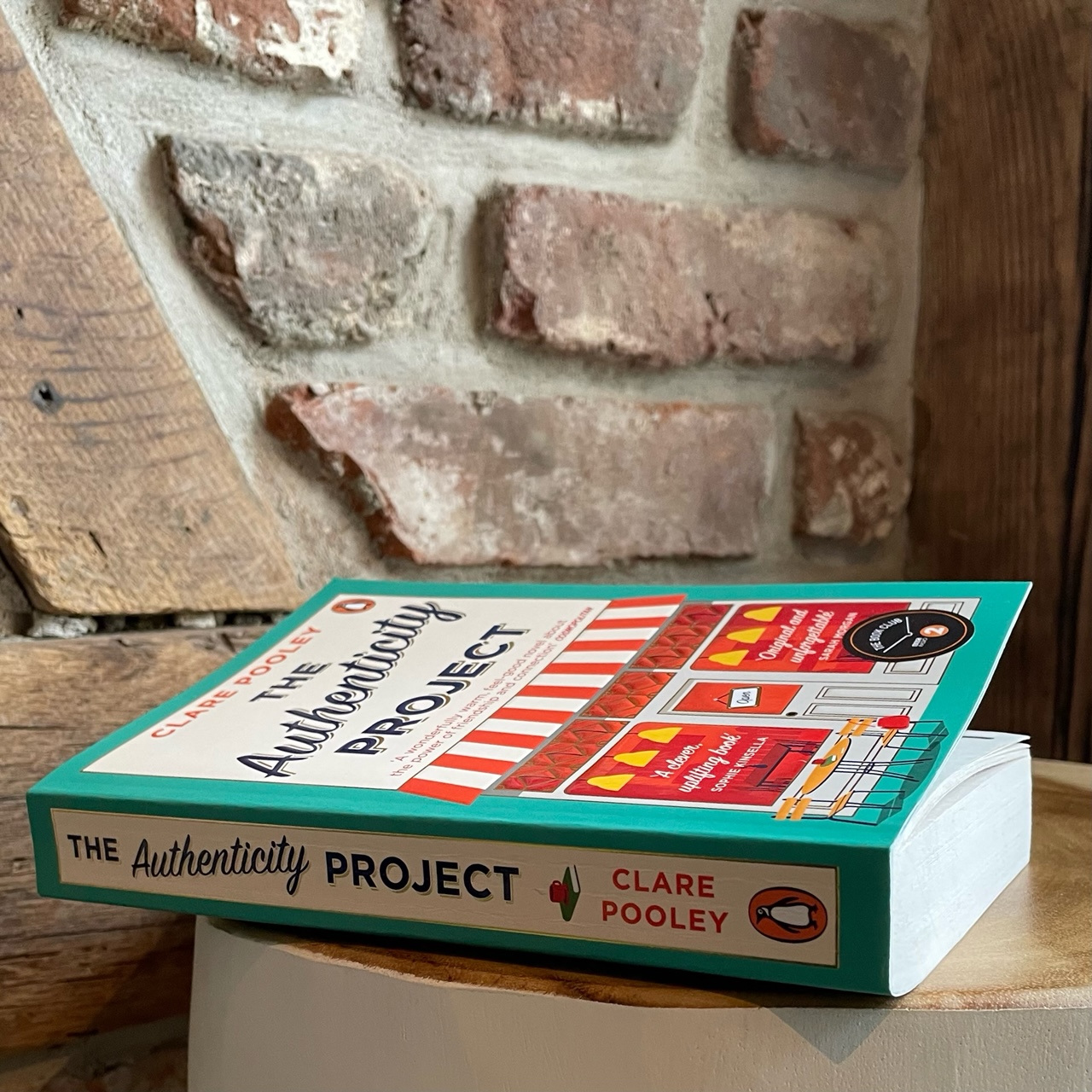 fabulous social media mummy Alice, etc. All of them are hiding something and all of them need to learn to be happy again. I thought this was a cute take and I liked how they all realise that they need to change something in their lives. The leaving-behind-a-journal idea, of course, isn't a new one though and that did take away a bit of the fun for me.
I think I might have enjoyed this story more if I had read it at a different time. Somehow it wasn't the right moment and I found it hard to really connect with any of the characters, as interesting as they all are. They are all flawed and, in different degrees, more or less unlikeable which is good really because they are not cast as black and white husks of people. BUT... they do eventually become stereotypes as the situations and coincidences they find themselves in are so ridiculously unbelievable. Finally, the characters are all revealed as being truly good people who, deep down, mean well. That was a bit too much for my taste and I wish that Pooley had stuck with the idea of varied personalities that the book starts out with as that would have been... well, more authentic. To be honest, I eventually had to push myself to finish reading the story. That's a shame because I did like the general plot idea. However, it simply wasn't my cup of tea.
Rating: 2.5/5 stars
© Copyright The Constant Reader
All texts and photographs are mine, unless indicated otherwise.