25th June, 2019


Review: The Changeling by Victor Lavalle (Canongate Books)

Wow! What did I just read? This book is one wild ride of utterly mesmerising weirdness but it is also really really good.
Apollo Kagwa is an antiquarian bookseller but he also suffers from strange dreams that have haunted him since his childhood. Abandoned by his own father he is trying to do better, building a life with his wife Emma and their infant son Brian. But then Emma begins to act in strange ways and what initially looks like postnatal depression quickly turns out to be much more. Before Apollo realises what happens, Emma commits a horrible crime - the unthinkable for any parent - and disappears.

As a consequence, Apollo begins an odyssey through the urban landscapes of NYC. He meets an enigmatic stranger who claims he knows where Emma is hiding and Apollo is thrown into a quest that takes him through the different boroughs of New York and to a mysterious island in the East River. Secrets and mysteries abound, folklore and myth come alive, and Apollo's journey lets him travel to the forgotten parts of the city, areas that seem almost invisible to everyone else.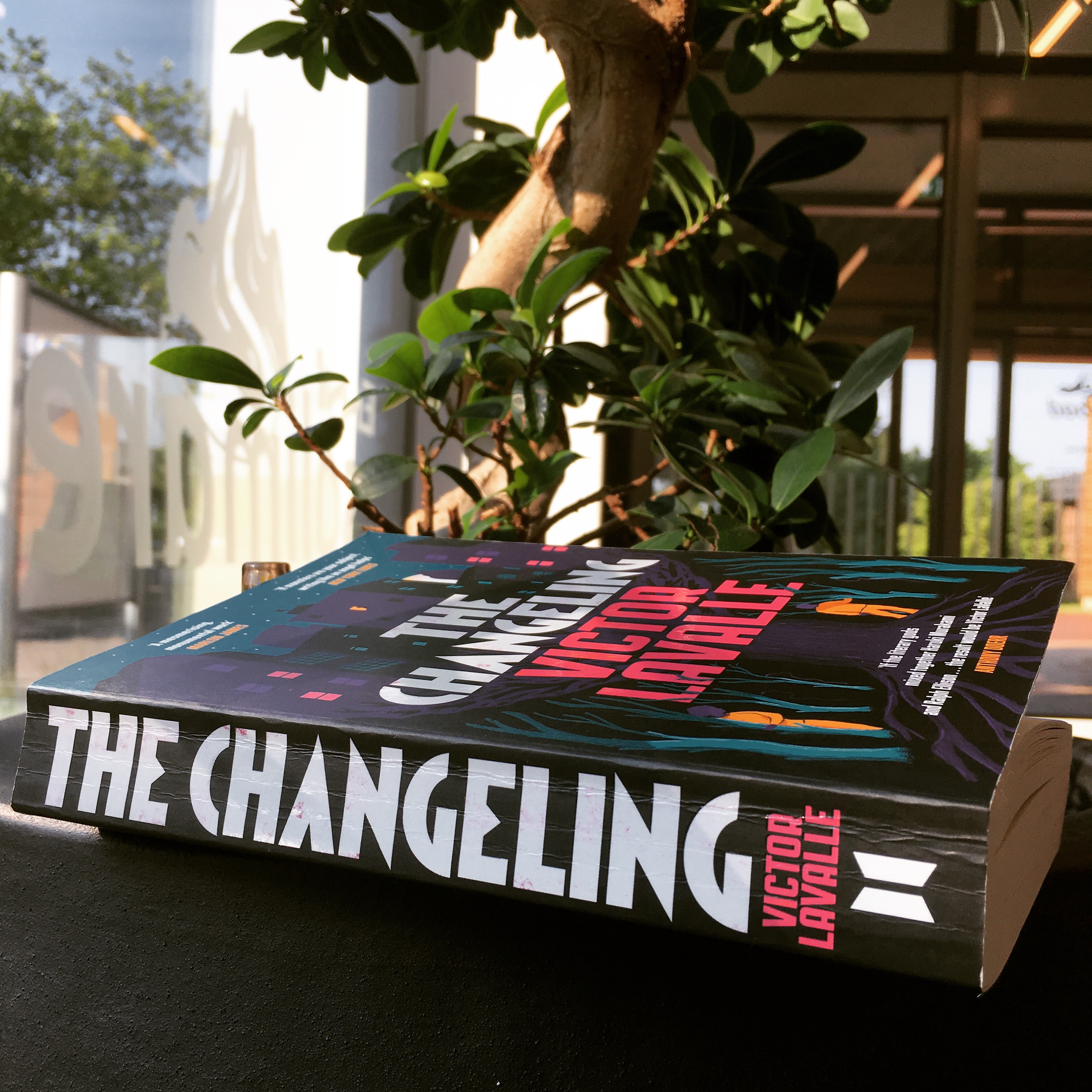 The Changeling is a dizzying story about family and parenthood, about unfathomable secrets and grief. Lavalle does a magnificent job in portraying these dynamics and the reader repeatedly feels like they want to reach out and hug the protagonist as he is going through a tremendous tragedy. Apollo's grief is so palpable throughout the story that it was in fact sometimes hard for me to continue. As a parent, Emma's act is so incomprehensibly horrific that it still gives me goosebumps.

What Lavalle excels at is mashing up parental anxieties with folklore. Throw in thought-provoking contemplations on the problems of people of colour and some discussions on the dangers of the internet and you'll get a good understanding of what this book is about. It starts out as a beautiful love story, then turns into something straight out of Rosemary's Baby and eventually reminds you of a Neil Gaiman or China Miéville novel. The plot is fast-paced and simply sweeps you along while you're still busy wondering what the heck is going on here. The Changeling is a very modern fairy-tale which still has all the lovely aspects of the old-timey stories. It makes you cringe, it makes you cry out in indignation and it makes you grab the edge of your seat, especially when you get to the last third of the book.
I'm usually not one for putting trigger warnings on books, but I think for this one it should be said that it might be a bit of a difficult read for parents as the story involves horrible violence towards children. I also believe, however, that this shouldn't let you miss out on an amazingly clever book so proceed with caution but don't let this one pass you by.
Rating: 5/5 stars
© Copyright The Constant Reader
All texts and photographs are mine, unless indicated otherwise.