6th November, 2021


Review: The Christmas Bookshop by Jenny Colgan (Little Brown)

It's going on Christmas time and, once again, Jenny Colgan does not disappoint. Just in time for the holidays, she has published this gem of a Christmas story that, I'm not ashamed to say it, I have fallen head over heels in love with.
When the department store she works in closes for good, Carmen has perilously little cash and few options. She doesn't want to move in with her perfect sister Sofia, in Sofia's perfect house with her perfect children and her perfectly ordered Edinburgh life.

Frankly, Sofia doesn't exactly want Carmen there either. Her sister has always been sarcastic and difficult. But Sofia has yet another baby on the way, a mother desperate to see her daughters get along, and a client who needs a retail assistant for his ailing bookshop, so welcoming Carmen might still have some benefits for everyone.

At Sofia's behest, Carmen is thrown into the daily workings of old Mr. McCredie's ancient bookshop on the streets of the old dark city. Can she use her design skills to revamp the store and bring it back to popularity in time to benefit from Christmas shopping traffic? Can she choose between bad boy literary rock star Blair and quiet Quaker student Oke? And will she heal the rift with the most important people of all: her family?
I basically loved everything about his book, so be prepared for some gushing praise. :-)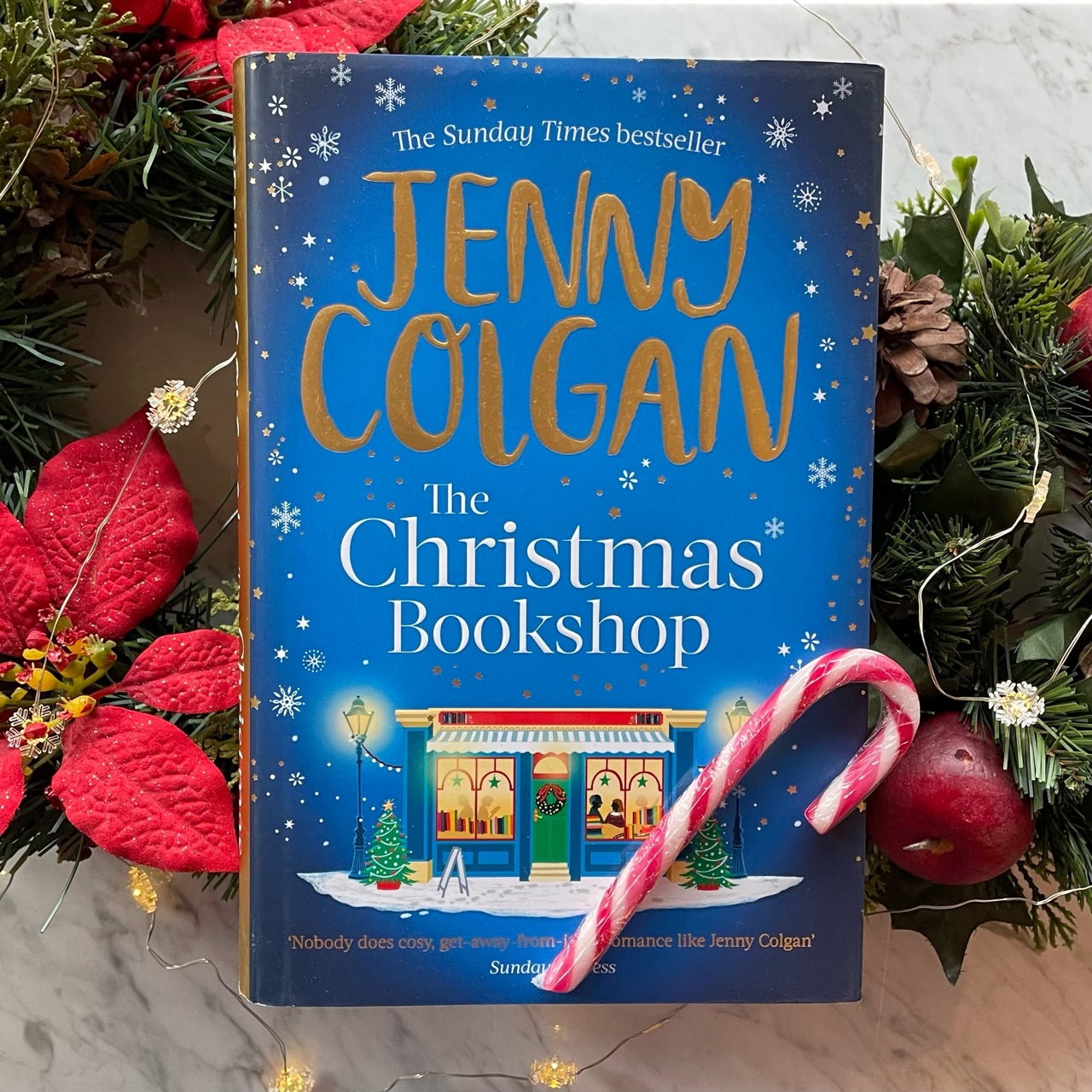 Let me start with the setting: Christmassy Edinburgh is marvelous in itself but add Victoria Street and a strange little bookshop into the mix and you've got me - hook, line and sinker. Mr McCredie as a somewhat incompetent shop owner immediately touched a soft spot in me and I adored how Carmen, by and by, falls in love with the place. The way the street's shop owners stick together and arrange decorations and parties for each other touched me deeply. The shop itself is simply a wonderful place and the house a hodgepodge of weirdly connected rooms. I could easily picture it in my mind and instantly wanted to be there to help Carmen vamp up the window display and rearrange the shelves.
The characters were all great as well. I already mentioned Mr McCredie and Carmen, but I also loved seemingly perfect Sofia and the kids (Oh Phoebe, you are so amazing). Skylar made me snort laugh more than once because she is so darn ridiculous all the time including the way she speaks, and don't even get me started on Blair Pfenning. What an eejit. Oke immediately caught my interest and I loved his quiet reservedness. All in all, this was the perfect mix of idiosyncratic characters.
The romance part didn't really start before half of the book and I really liked that. Yes, there is the typical love triangle with lots of misunderstandings and it's all a bit foreseeable but that's alright because it is all so tenderly and beautifully done that I didn't mind the few somewhat stereotypical tropes. After all, it's not just about romance, it is also about the relationships between two sisters and between an aunt and her nieces and nephew. The story gave me warm and fuzzy feelings as it spoke about the time we spend with our loved ones (even though we might hate them occasionally).
The Christmas Bookshop is the perfect feel-good read for this holiday season so I advise you (no, I'm begging you) to get yourself a copy. Trust me, you will not regret it. :-)
Rating: 6/5 stars (Yes, I loved it THAT much.)
© Copyright The Constant Reader
All texts and photographs are mine, unless indicated otherwise.