7th May, 2021


Review: The Enchanted April by Elizabeth von Arnim (Penguin)



When Mrs Wilkins finds an advertisement in the Times she begins to dream. The advertisement is for renting a castle in Italy for the month of April. Quickly, Mrs Wilkings gets pious Mrs Arbuthnot on board and both find two other women - Mrs Fisher and Lady Caroline - to join them in this little escape from their daily lives.

The Enchanted April uses beautiful language that is reminiscent of Virginia Woolf and Katherine Mansfield. No wonder really as this book was first published in 1922. In one of my previous blog posts I wrote about wanting to read the novel during the month of April to fully give credit to the title and this year I finally managed it. And what can I say: I really enjoyed this book.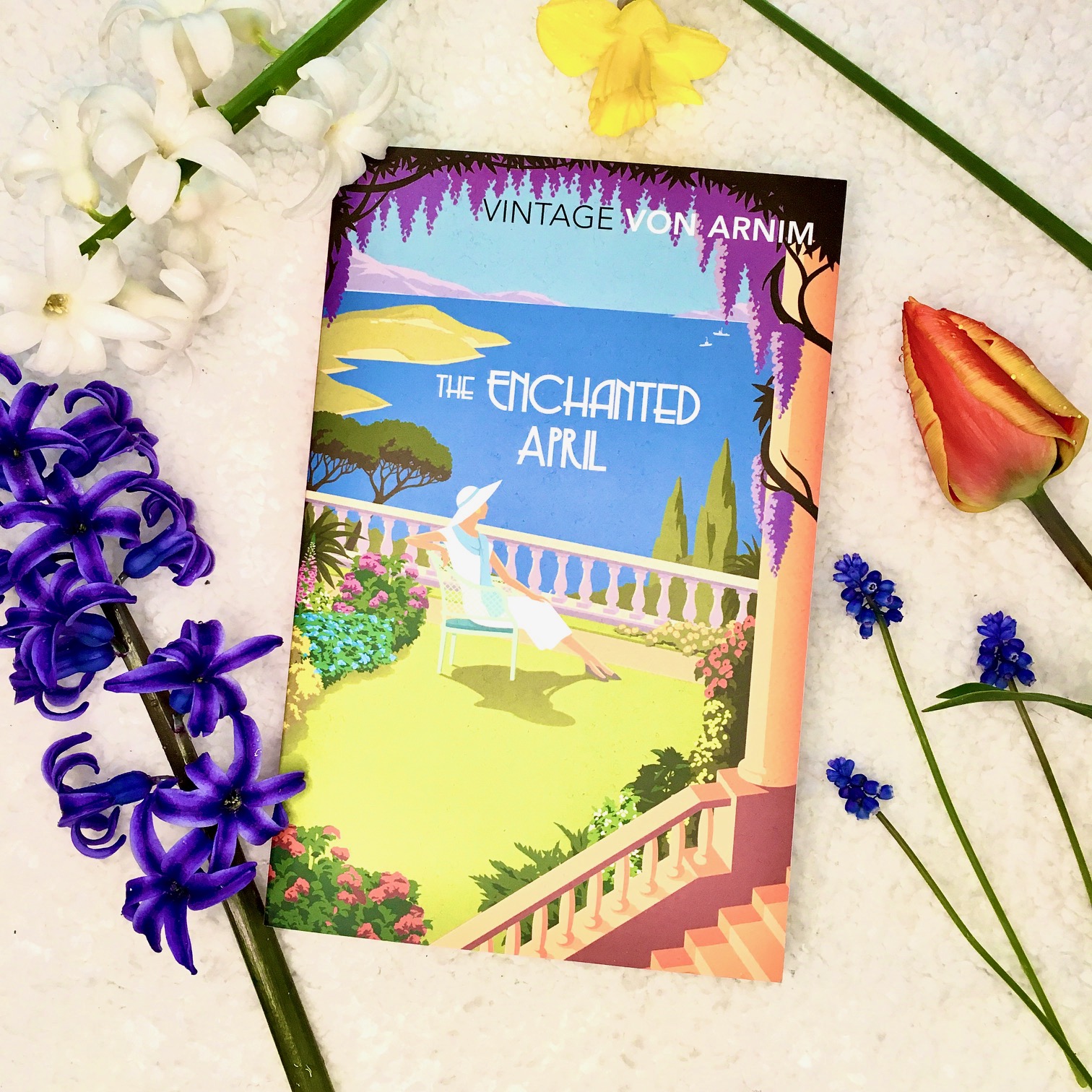 I was rooting for these women when they followed their dream of having not a room but a whole 'castle of their own' for some time, breaking out of their day-to-day trot and at least trying to emancipate themselves. However, four women - and strangers at that - living together also proves a bit difficult at first. Conflicts about room assignments or food come up quickly but eventually the beautiful surroundings and tranquil peacefulness of San Salvatore bring the characters together and each of them experiences their own personal epiphany.
What I enjoyed most about this book were the lavish descriptions of the gardens with their abundant flowers. Von Arnim transports you right to the Mediterranean coast and a feeling of calm and serenity basically oozes from every single page. The book is also full of wit and humour: For example, when Mrs Wilkins and Mrs Arbuthnot make their way to the castle in the middle of the night because their train was delayed, the typical language barrier problems are simply hilarious.
Towards the end I wasn't fully convinced by the "coincidences" in which different plot strands came together. These seemed a bit stilted but this is to do with the style and narrative techniques of the time the book was written in. Overall, this is a very enjoyable read and a beautifully written classic.
Rating: 4/5 stars
© Copyright The Constant Reader
All texts and photographs are mine, unless indicated otherwise.