27th October, 2022


Review: The Ghost Woods by C.J. Cooke (Harper)

A curse, a remote mansion and a creepy wood? This book sounded right up my alley so I was excited when I got my grubby little hands on a review copy. I did save it for spooky season though as I figured that October is the perfect time of year for this read. And I wasn't mistaken. :)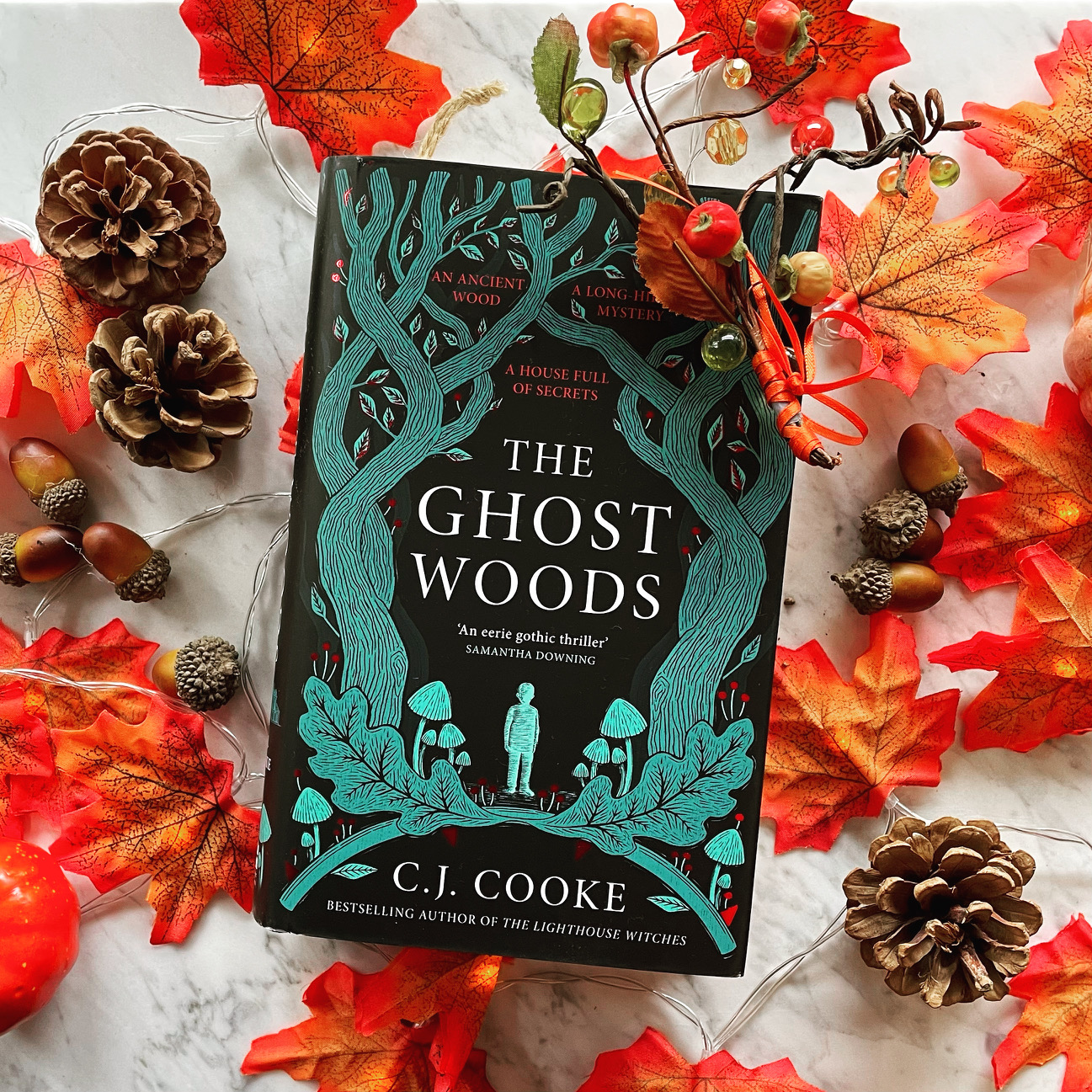 In the midst of the woods stands a house called Lichen Hall.

This place is shrouded in folklore – old stories of ghosts, of witches, of a child who was not quite a child. Now the woods are creeping closer, and something has been unleashed.

Pearl Gorham arrives in 1965, one of a string of young women sent to Lichen Hall to give birth. And she soon suspects the proprietors are hiding something. Then she meets the mysterious mother and young boy who live in the grounds – and together they begin to unpick the secrets of this place.

As the truth comes to the surface and the darkness moves in, Pearl must rethink everything she knew – and risk what she holds most dear.
At first, I had a bit of trouble keeping the two timelines separate, as both of the two main characters' voices seemed quite similar to me. However, once I'd gotten used to the dual plotlines, I enjoyed this book tremendously. It was creepy but went easy on the jump scares. Instead, there is this continuous sense of foreboding and dread that works on you and builds up an almost unbearable tension. I actually found myself making excuses for certain commitments (like chores) because I simply HAD TO find out what the heck was going on at Lichen Hall.
I must say that I did have a hunch quite early on as the answer to everything is basically "right there" but that didn't take away any of the fun or the suspense. Cooke is an expert in building amazing settings and Lichen Hall was just the perfect backdrop for this story.
So, if you are looking for an atmospheric read this autumn, Cooke's latest novel may be just the thing for you.
Rating: 5/5 stars
© Copyright The Constant Reader
All texts and photographs are mine, unless indicated otherwise.