22nd February, 2021


Review: The Girl Who Couldn't Read by John Harding (Borough Press)


This book is a standalone sequel to Harding's amazingly clever Florence & Giles which was a reworking of The Turn of the Screw. You can easily read it on its own but it's even more fun when you have read the first book. Here is how Goodreads describes the novel:
New England, the 1890s. A man calling himself Doctor John Shepherd arrives at an isolated women's mental hospital to begin work as assistant to the owner Dr Morgan. As Shepherd struggles to conceal his own dark secrets, he finds the asylum has plenty of its own. Who is the woman who wanders the corridors by night with murderous intent? Why does the chief nurse hate him? And why is he not allowed to visit the hospital's top floor? Shocked by Morgan's harsh treatment of the patients, and intrigued by one of them, Jane Dove, a strange amnesiac girl who is fascinated by books but cannot read, Shepherd embarks upon an experiment to help her. As he attempts to solve the mystery of Jane's past his own troubled history begins to catch up with him and she becomes his only hope of escape, as he is hers. In this chilling literary thriller everyone has something to hide and no one is what he or she seems.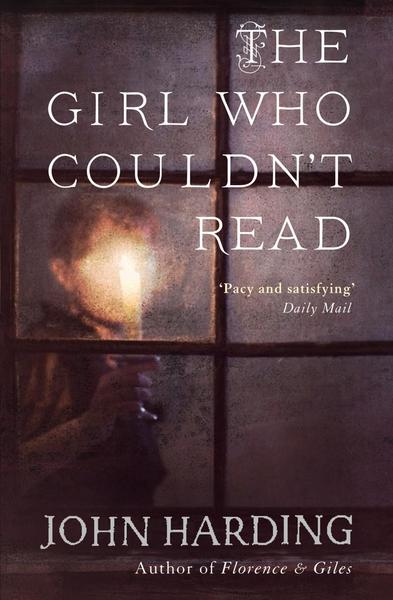 Harding's novel is a thrilling read that keeps you on the edge of your seat throughout. It has echoes of Charlotte Bronte's Jane Eyre and Daphne DuMaurier's Rebecca and even reminded me a bit of the film Shutter Island. It is quite clear early on that all characters a are hiding big secrets and are not who they claim to be. It's even more interesting then that you automatically find yourself rooting for the bad guy. He is such a wonderfully dark protagonist that you can't be but fascinated. This sympathy then however quickly shifts to the young girl who is using a weird, idiosyncratic language and claims she cannot read - she's wonderful, eerie, cunning, terrible and clever. Other characters lend tension and a creepyatmosphere to the story, such as the nasty Mrs O'Reilley and tragically clingy Caroline Adams.
While following a traditional topos the backdrop is marvellous: a rambling lunatic asylum on an island in the middle of a river? Hell yeah! The gothic building is the perfect setting for mysterious goings on, including sinister looking corridors and creaking stairs. And being on an island obviously complicates things as people can't just walk away and are instead bound to a tightly regulated ferry schedule. It's a highly evocative setting that captures the reader immediately.
The Girl Who Couldn't Read is a literary thriller with many intertextual references (just like Florence & Giles) with nods to Shakespeare, the Brontes, and many other writers and literary concepts. It's a beguiling read that you will just breeze through because you'll want to know how things turn out. Loved it!
Rating: 5/5 stars
© Copyright The Constant Reader
All texts and photographs are mine, unless indicated otherwise.