8th December, 2021


Review: The Haunting Season by Bridget Collins et al. (Sphere)

Winter is here, a season that has for generations been a popular time for gathering by the bright flame of a candle, or the warm crackling of a fire, and telling stories of ghostly encounters and strange happenings. In The Haunting Season, eight bestselling writers bring this tradition to life in a wonderful collection of spooky tales.
"From a bustling Covent Garden Christmas market to the frosty moors of Yorkshire, from a country estate with a dreadful secret, to a London mansion where a beautiful girl lies frozen in death, these are stories to make your hair stand on end, send shivers down your spine":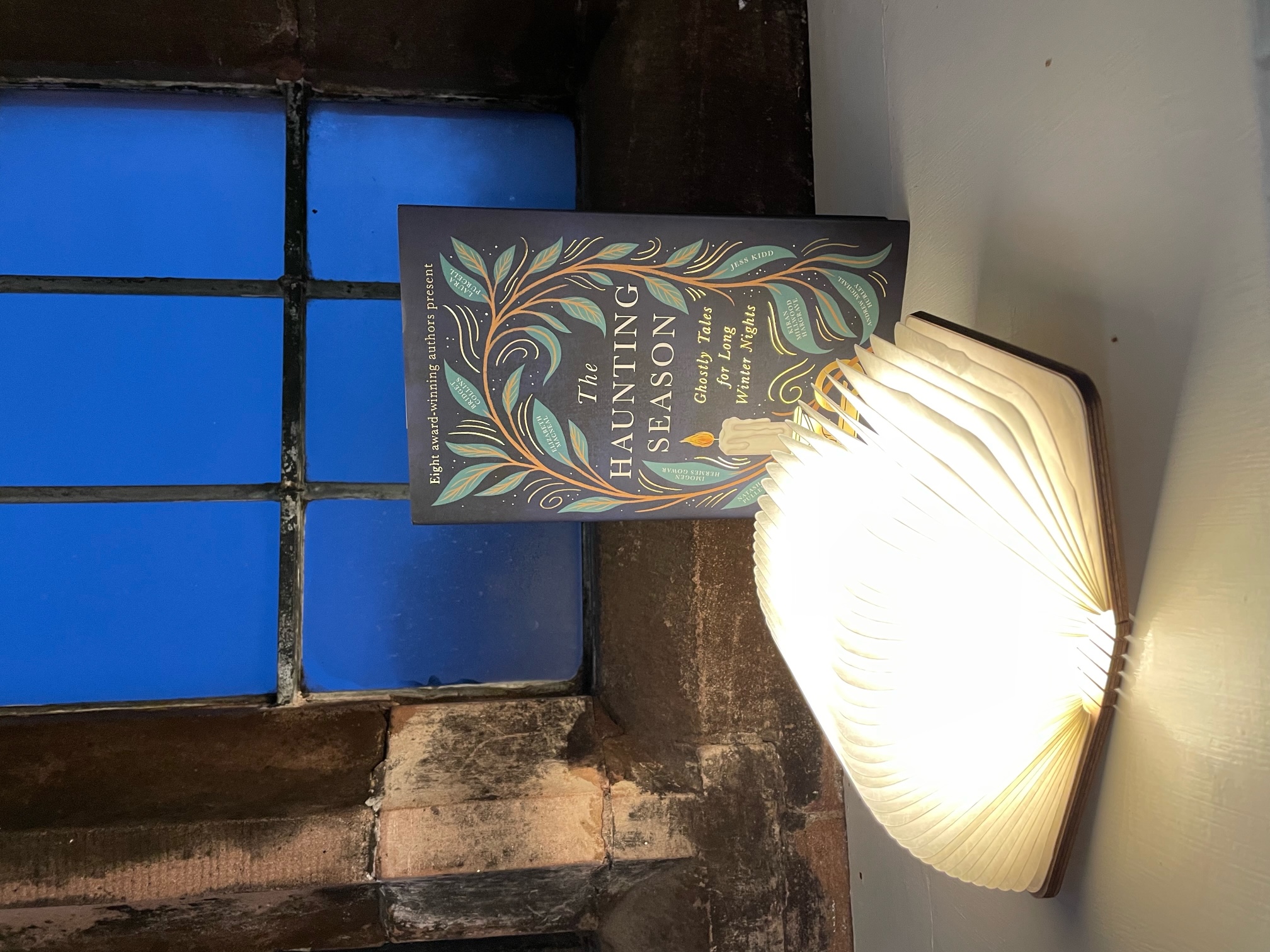 - A Study in Black and White (Bridget Collins) - A man rents a strange house with topiaries in the form of chess pieces. People in the village, however, say that previous tenants were never seen again.
- Thwaite's Tenant (Imogen Hermes Gowar) - An ominous house and a malevolent spirit: While society clearly expects it of her, Lucinda can't imagine returning to her cruel husband.
- The Eel Singers (Natasha Pulley) - Featuring characters from Pulley's earlier work, we are confronted with a memory-eating village.
- Lily Wilt (Jess Kidd) - An infatuated photographer brings a gorgeous dead girl back to life. However, there are some rather unpleasant consequences.
- The Chillingham Chair (Laura Purcell) - A haunted wheelchair and a family with lots of secrets: Evelyn Lennox uncovers the deadly truth about her in-laws.
- The Hanging of the Greens (Michael Hurley) - A man attends a church meeting seeking forgiveness, and leaves a lasting impression on a member of the parish.
- Confinement (Kiran Milwood Hargrave) - Alone during her postpartum recovery, Catherine Blake is haunted by an evil witch.
- Monster (Elizabeth MacNeal) - Aspiring paleontologist Victor Crisp sets out to make a geological discovery that will finally best his brother's success.
All in all, I loved this book - particularly so, because I read most of it on a cold stormy night in an old library building. And hey, there is no better place and time to read this book really. I am not going to go into greater detail about the merit of individual stories because it might give too much away about the plot of these short tales, but I definitely did like Kiran Milwood Hargrave's "Confinement" best. One or two of the other stories seemed a bit convuluted or had too much backstory of the authors' other books that I didn't become particularly invested. The rest of the stories made up for these though. I liked how each of these tales draws on basic human fears, may they be of things coming alive, somebody snatching away your child, dying too young or losing control over your own life. Wonderfully atmospheric, this was a rewarding read, even though I'm usually not a big fan of short stories.
The Hauting Season is the perfect companion for this cosy yet sinister time of year, so snuggle up with a warm drink and enjoy these spellbinding tales of ghosts, family secrets and weird incidents.

Rating: 4/5 stars
© Copyright The Constant Reader
All texts and photographs are mine, unless indicated otherwise.