9th January, 2021


Review: The Lost and Found Bookshop by Susan Wiggs (William Morrow)

I received The Lost and Found Bookshop as a Christmas present and immediately thought it would be the perfect read for the time between Christmas Eve and New Year's. And guess what: it was! But what is the novel about?
In the wake of a shocking tragedy, Natalie Harper inherits her mother's charming but financially strapped bookshop in San Francisco. She also becomes caretaker for her ailing grandfather Andrew, her only living relative—not counting her scoundrel father. But the gruff, deeply kind Andrew has begun displaying signs of decline. Natalie thinks it's best to move him to an assisted living facility to ensure the care he needs. To pay for it, she plans to close the bookstore and sell the derelict but valuable building on historic Perdita Street, which is in need of constant fixing. There's only one problem–Grandpa Andrew owns the building and refuses to sell. Natalie adores her grandfather; she'll do whatever it takes to make his final years happy. Besides, she loves the store and its books provide welcome solace for her overwhelming grief.
After she moves into the small studio apartment above the shop, Natalie carries out her grandfather's request and hires contractor Peach Gallagher to do the necessary and ongoing repairs. His young daughter, Dorothy, also becomes a regular at the store, and she and Natalie begin reading together while Peach works.
To Natalie's surprise, her sorrow begins to dissipate as her life becomes an unexpected journey of new connections, discoveries and revelations, from unearthing artifacts hidden in the bookshop's walls, to discovering the truth about her family, her future, and her own heart.
I found the book the perfect read to snuggle up with on a cold winter's day. Of course, you can read it anytime and anywhere you want, but for me there was something about the hearwarming story and the cosyness of the bookshop descriptions that simply called for hot cocoa and a fluffy blanket.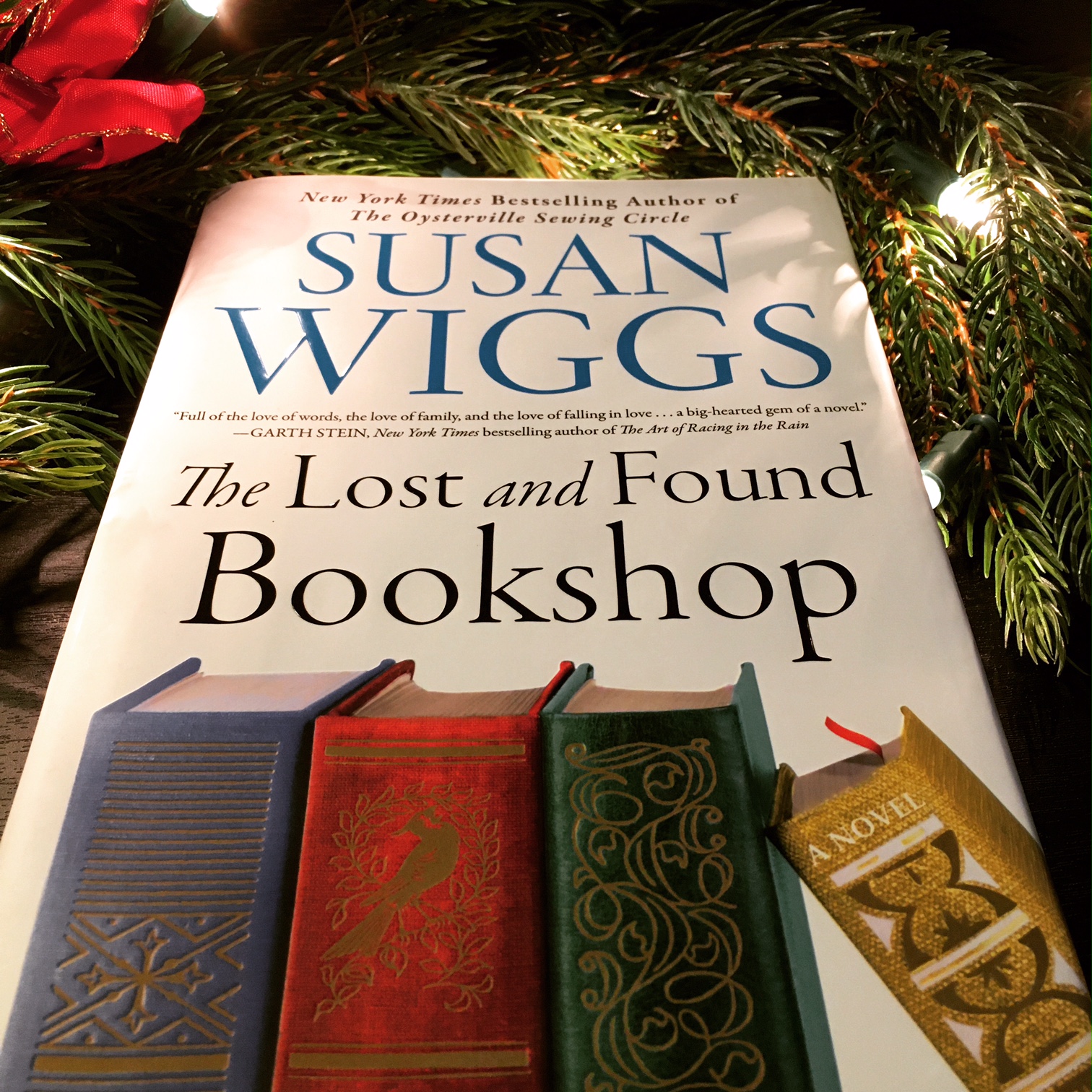 Yes, the story is a bit predictable: It is relatively clear how the love triangle will be resolved in the end, and the vibe of the story simply wouldn't allow an ending in which Natalie and Andrew actually lose the bookshop, BUT that didn't bother me at all. Normally, I can't stand predictable plots but here I found that I didn't care. For me, the story was less about the plot but about the characters - it was about the dynamics between them, about the love and caring within the Harper family and between Peach and his daughter, and about how characters deal with loss and grief and unexpected circumstances. The Lost and Found Bookshop is simply an uplifting story full of heart and hope. It's a story that (again) made me want to open my own bookshop despite all the economic problems these may be facing in our times. I loved the descriptions of the shop and the old building it is housed in.
Another aspect I very much enjoyed was the slowly revealed family history which was neatly woven into the history of San Francisco itself. As family secrets were discovered, I found that I also learned a bit more about both the city's history and its architecture. :-)
If you are looking for an emotional family story that includes a to-die-for bookshop and a bit of sweet romance, The Lost and Found Bookshop is the perfect choice and you should make sure to pick it up.
Rating: 4.5/5 stars
© Copyright The Constant Reader
All texts and photographs are mine, unless indicated otherwise.