26th July, 2020


Review: The Many Lives of Heloise Starchild by John Ironmonger (Orion)


John Ironmonger's latest novel is both a history of Europe from the French Revolution through the Prague Spring and post Brextit Britain to beyond and a future in space as well as a story women, about their power(s) and adventures and about the curiosities of life.
On the day the comet came, a girl named Heloise was born. She would live a fine life, and inherit a fortune, but would meet a cruel, untimely death.

Years later, strange dreams plague Katya Nemcová, a teenager burdened with a rare and curious gift. Memories come to Katya in her dreams - images and stories from a past that isn't her own. Are these ghosts real? And what of the memory she seems to have of Heloise's treasures, two centuries old?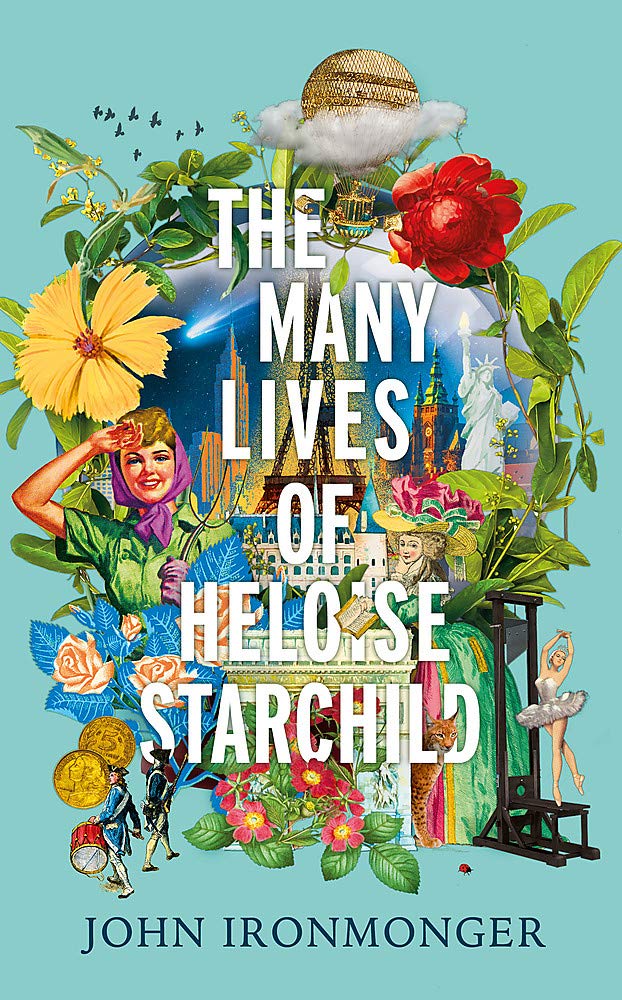 The premise of The Many Lives of Heloise Starchild is fascinating: We follow the lives of generations of a family of women whose memories are passed on from mother to daughter. The result is a mix of memories and recollections of historical events, social relationships and personal tragedies. Our main protagonist, the one who brings all strands together, is Katya living behind the iron curtain in Czechoslovakia with her father, and it is through her dreams that we live through centuries of European (and a bit of American) history: starting with Heloise, a French lady whose life is ended on the scaffold during the Revolution and following her long line of her female ancestors.
The book is ambitious in its scope but Ironmonger, for most of the time, pulls it off wonderfully. Sometimes I would have wished for a bit more coherence as the story jumps back and forth in time - it occassionally seemed a little chaotic which, however, may have been a desired effect. It does go nicely with the confusions the protagonists experience during their rather eventful lives so maybe this was just me. I also loved the historical aspects of the novel with its glimpses into the past that often brought with them new perspectives on history as a concept as such. In particular, I chuckled throughout the post Brexit passages, wondering how much of a clairvoyant the author will turn out to be (after all, his Not Forgetting the Whale basically predicted out current pandemic). ;-)
The Many Lives of Heloise Starchild thus ebbs and flows through time, introducing us to a number of quirky and believable characters and bringing these together into a greater narrative of a family through layer upon layer of new plotstrands. As with Ironmonger's other books, this is a unique story that will leave you discovering something new on every single page.
Rating: 3.5/5 stars
The Many Lives of Heloise Starchild will be out with Orion Books on 6th August. Thank you to Netgalley and the publisher for providing me with a review copy.
© Copyright The Constant Reader
All texts and photographs are mine, unless indicated otherwise.