30th November, 2020


Review: The Miracle on Ebenezer Street by Catherine Doyle (Puffin Books)

George is about to spend his third Christmas without his mum. Since she died, George's life has felt dull and grey; his dad has thrown himself into his work and has no time for family, and definitely no time for Christmas. Then, George stumbles across Marley's Curiosity Shop. There he finds a mysterious snow globe, which - though George can't quite understand how - appears to show a scene from George's past. A Christmas in which he and his family were together, and happy...

That night, George and his dad are swept on an adventure to three Christmases - past, present, and future. With help from new friends, and just a touch of magic, can they begin living life in full colour again?
I read this book cover to cover in a single sitting, and I guess that already tells you how much I loved it. It is an enchanting, magical, whimsical tale of love, family and belonging.
As in the original Dickens tale, Doyle's book plays with time: past, present and future are mingled in a mind-blowing quest to bring back the spirit of Christmas.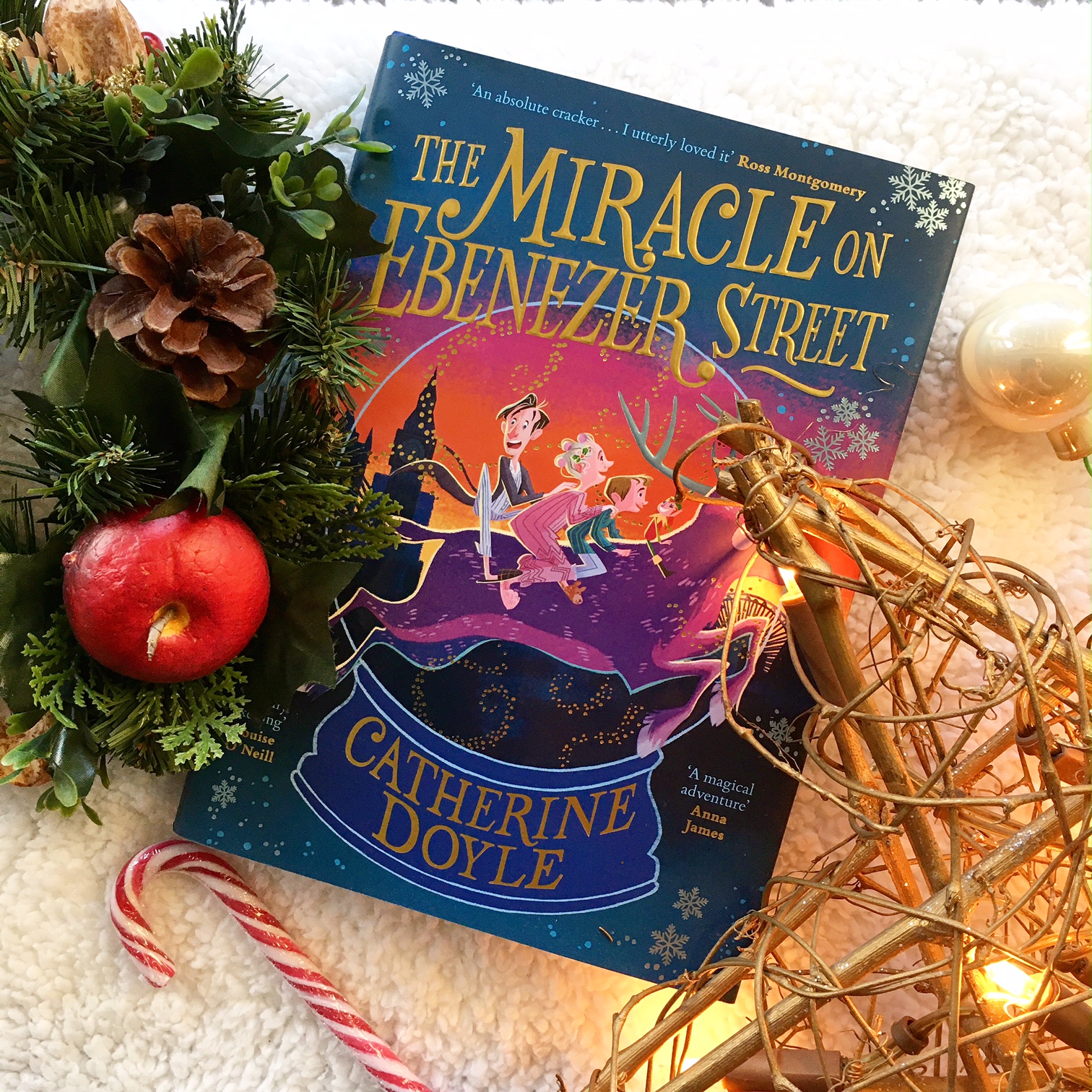 What I loved even more, however, was Doyle's gentle way of handling grief: Both Hugo and George have lost the most important person in their lives, both deal with it in different ways. In the false belief that it will help his son to cope, Hugo decides to get rid of Christmas completely. George, on the other hand, is starving for the magic of Christmas as it brings back fond memories of his mum. The two are living side by side instead of with each other, and both don't understand why the other is feeling a certain way. In this fashion, The Miracle on Ebenezer Street deals with the raw realities of life, illustrating how they don't always work the way we want them to.
As Hugo and George experience Christmas past, present and future, I found myself close to tears more than once. Especially the passage set in the present gave me goosebumps and the stark contrast to Hugo and George's house to the setting of that particular scene was heartbreaking.
Doyle skilfully weaves in names from A Christmas Carol by sneakily using them for streets, sweets (ever eaten a humbug?), and characters. This way, adult readers will recognise the original story while younger readers may simply enjoy the funny names.
Dickens' story has seen many adaptations over the years, but this modern-day retelling is a real treat. I highly recommend you to snuggle up with it this holiday season.
Rating: 5/5 stars
© Copyright The Constant Reader
All texts and photographs are mine, unless indicated otherwise.