9th August, 2020


Review: The Printed Letter Bookshop by Katherine Reay (Thomas Nelson)

Do you know those days when nothing seems right and everything is getting on your nerves? I have found the perfect remedy: Katherine Reay's novel The Printed Letter Bookshop. This little gem had me captured hook, line and sinker, and I found myself trying to make it last for as long as possible because I didn't want the story to end.
One of Madeline Cullen's happiest childhood memories is of working with her Aunt Maddie in the quaint and cozy Printed Letter Bookshop. But by the time Madeline inherits the shop nearly twenty years later, family troubles and her own bitter losses have hardened Madeline's heart toward her once-treasured aunt—and the now struggling bookshop left in her care.

While Madeline intends to sell the shop as quickly as possible, the Printed Letter's two employees have other ideas. Reeling from a recent divorce, Janet finds sanctuary within the books and within the decadent window displays she creates. Claire, though quieter than the acerbic Janet, feels equally drawn to the daily rhythms of the shop and its loyal clientele, finding a renewed purpose within its walls. When Madeline's professional life takes an unexpected turn, and when a handsome gardener upends all her preconceived notions, she questions her plans and her heart. She begins to envision a new path for herself and for her aunt's beloved shop—provided the women's best combined efforts are not too little, too late.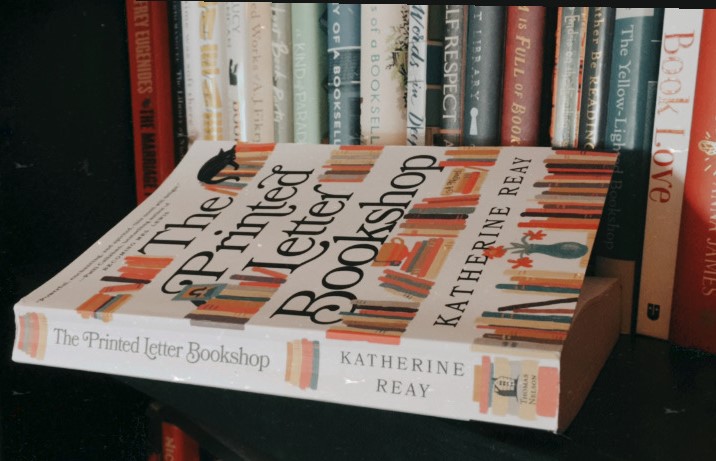 A lot of reviewers have described this book as a testament to friendship and new beginnings and I couldn't agree more. When I started Reay's story, I was expecting a somewhat fluffy read about nerdy bookworms trying to break out of their shell - you know, the stereotypical bookshop novel. Boy, I couldn't have been more mistaken! The Printed Letter Bookshop is a novel about powerful and empowering women. Yes, they all have their flaws and their issues with self-esteem, etc. but it's the combination of the three female characters (and the ghost of a fourth one) running the shop that makes this story such a gem. Each of them is fighting their very own obstacles but their friendship makes them overcome them eventually. Each of them is in the process of starting something new, including all the insecurities normally involved, and each of them grows through this process.
And then there is the shop and Aunt Maddie's lists of books that she passed on to each of the women. These books are meant to guide them through difficult times, and this is the part where true book lovers will begin to swoon. Maddie was a true bookseller, always finding the right title for the right person at the right time - and that holds true for the kind of self-care book lists she created for her friends and niece as well. In this respect the book isn't very good for your own bank account so be warned. ;-) I, at least, jotted down a number of titles for myself.
One thing I particularly appreciated about The Printed Letter Bookshop was that the love stoy plot is there but it isn't overwhelming. A lot of books in this genre are simply too cheesy but not this one. The love story is subtle enought that it doesn't drown out the rest of the story. The bookshop doesn't just function as a backdrop for matters of the heart but it is an atmospheric setting with lots of character. You almost feel like you are walking among the shelves yourself, and while there are personal tragedies, love and economic difficulties, the shop always remains the true protagonist of the story.
Rating: 5/5 stars
© Copyright The Constant Reader
All texts and photographs are mine, unless indicated otherwise.