13th July, 2022


Review: The Sentence by Louise Erdrich (Corsair)


Again, this is a book that was recommended to me by a fellow book lover and they did so for a good reason: Erdrich's novel is a wonderful exploration of hauntings and identity:
A small independent bookstore in Minneapolis is haunted from November 2019 to November 2020 by the store's most annoying customer. Flora dies on All Souls' Day, but she simply won't leave the store. Tookie, who has landed a job selling books after years of incarceration that she survived by reading with murderous attention, must solve the mystery of this haunting while at the same time trying to understand all that occurs in Minneapolis during a year of grief, astonishment, isolation, and furious reckoning.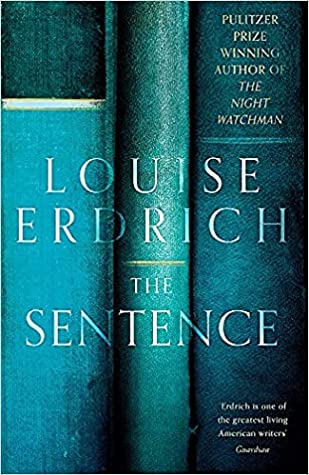 Just as with the previously reviewed title, I learned a lot while reading The Sentence, particularly about Native culture but also about the Black Lives Matter movement. At the same time the story was not just educational but also very entertaining. I found myself keen to learn why Flora was hauting the bookshop, what the fateful sentence in the mysterious book coulds possibly have been (don't worry: no spoilers). The descriptions of the bookshop itself were already great but when Erdrich describes how Flora's grumpy ghost is roaming through the various sections, I found myself immediately intrigued. This is not a cosy, feel-good kind of story. Instead this novel will make you think about life, police brutality, justice, white supremacy, racism, and parenthood.
Last but not least, I loved how the book plays with the different connotations of the word "sentence" - I'm not giving anything more away here, but rest assured that it will be explored from different angles in the story. And it's also a book about books, packed full with referenced to other titles including a handy bibliography at the end.
Rating: 4/5 stars
© Copyright The Constant Reader
All texts and photographs are mine, unless indicated otherwise.