24th September, 2019


Review: Pages & Co - Tilly and the Lost Fairytales by Anna James (Harper Collins)


Tilly and Oskar are back! In this second instalment of the Pages & Co series the two young bookwanderers are traveling to Paris. However, what is supposed to be a quiet Christmas trip to visit Oskar's family turns into another quest. When Tilly and Oskar bookwander into the world of fairytales they find that characters are mysteriously getting lost and even disappearing completely, stories are all tangled up and scary plot holes are opening without prior warning. Book magic is leaking and the two children have to stop the fairytales from collapsing.
I very much enjoyed this sequel to Tilly and the Bookwanderers, even though I'm not a huge fan of traditional fairytales. And I have to admit that this was indeed something that made me hesitate initially. However, James manages to put a new twist to the old stories so that everything soon becomes rather weird and the tales you know from your childhood quickly are turned into something completely different.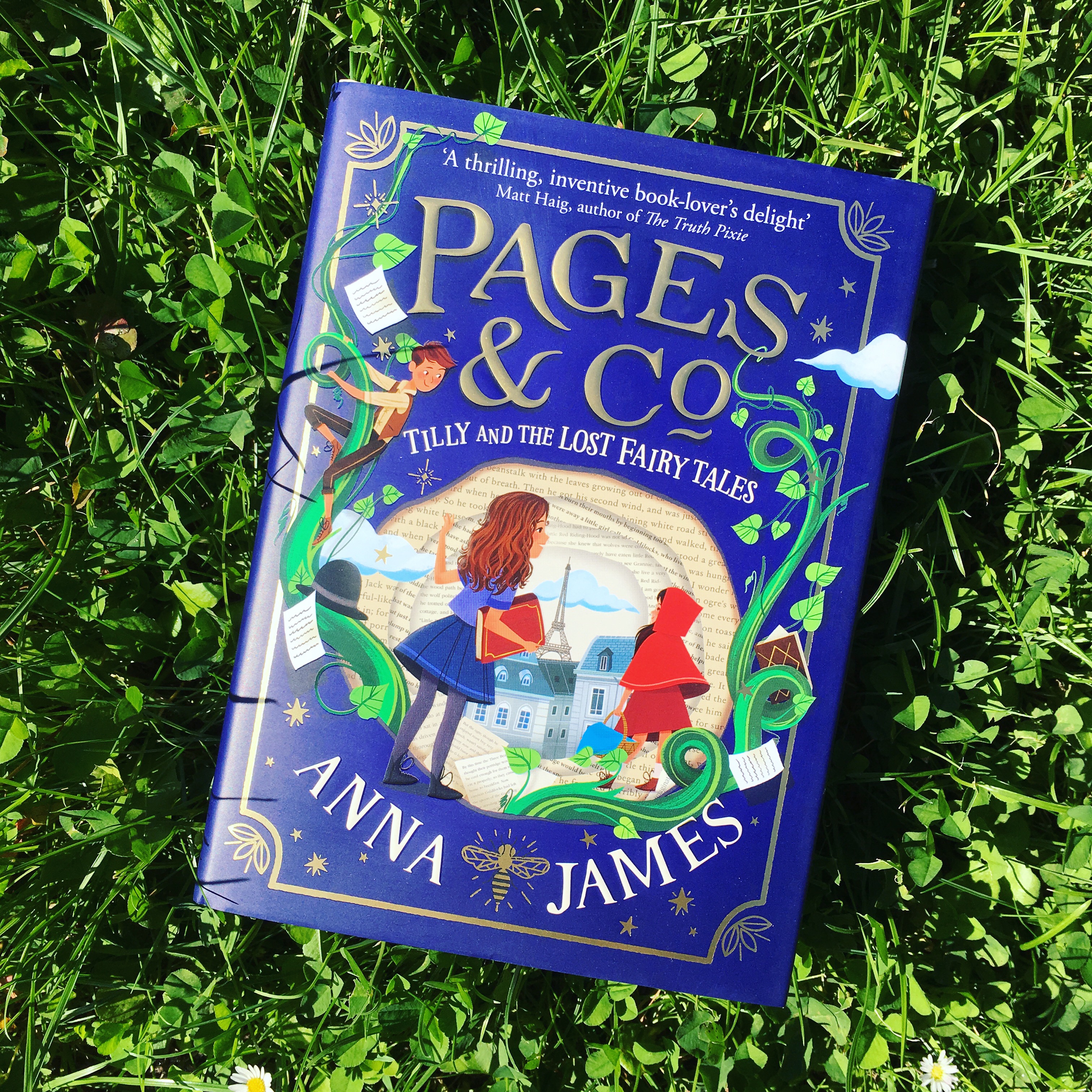 One minor point of criticism would be the beginning of the book which, for me, didn't have the same magical feel to it as its predecessor. We follow a somewhat tedious discussion about who is going to be the next head of the Underlibrary, including speeches of the candidates, etc. It might just be me, but the first twenty pages or so felt a bit lacking. Book one had these wonderful descriptions of the cosy bookshop in the beginning, and I was yearning for something similar. However, the story picks up and I was appeased again. :-)
The book takes up plot threads of the first one, while also introducing new intrigues. What I loved was that James doesn't shy away from throwing in references to the current political situation in the UK and beyond. Brexit is mentioned as well as the problem of keeping the population uninformed. Kudos to the author for tackling these topics in a book for younger readers - it's important that children are made aware of people misusing power and, though that, are taught to think critically.

As I said in my review of book one a year ago, it is obvious that these novels are written by someone with a deep love of literature. Pages & Co keeps up a middle grade level of adventure and danger, paired with likeable characters and an expanding fictional world full of mysteries to discover. It has a lot of twists and turns and leaves you yearning for more. The wintry/Chrismassy setting (including the beautiful snow crystal illustrations) makes it the perfect read for the colder months. So snuggle up with some tea and a blanket and get lost in a book (well, in the traditional way, not through bookwandering, though it would be great if that was possible).
Rating: 4.5/5 stars
© Copyright The Constant Reader
All texts and photographs are mine, unless indicated otherwise.