24th September, 2020


Review: Pages & Co 3: Tilly and the Map of Stories by Anna James (Harper Collins)

After a year of longing and waiting, Harper Collins finally published the third instalment in the fabulous bookwandering series: Tilly and the Map of Stories. As before, we follow Tilly and Oskar on many book-related adventures, and this time things become truly global as our two protagonists travel to the US to find the mysterious Archivists who, they hope, can restore order at the British Underlibrary that has been taken over by the Underwoods.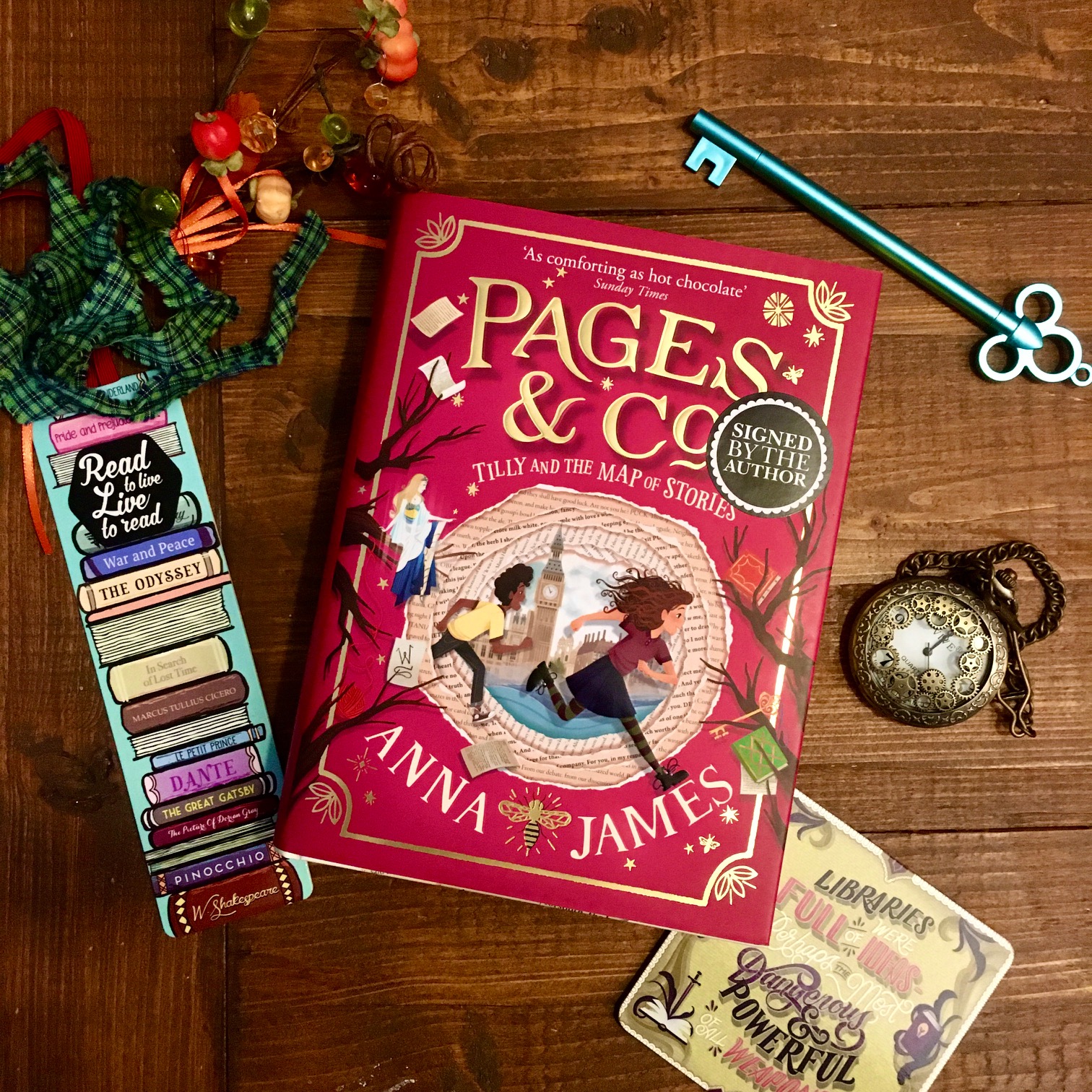 As in the first two books of the series, Pages & Co 3 caters to every book lover's passion. We travel through famous libraries, through the very fabric of "Story" itself and we meet various iconic characters - this time more in the form of famous writers than as characters from books. It is clear that these novels are written by someone who loves books,... and bookshops,... and libraries - a real treat. As for some of the literary references, I'm not 100% sure if middle grade readers will truly get all of them; some of these references seem to be more targeted towards adult readers. On the other hand, this provides some extra fun for parents who are reading this together with their children and if those references make young readers check out these writers, even better. :-)
I loved returning to the enchanting world of bookwandering. James' novels always manage to give me a warm and fuzzy feeling as they remind us of the power of stories. As with books one and two, the plot is fast-paced and follows a certain quest motif. Additionally, the author is my own personal heroine when it comes to world-building. I haven't read many novels in which the backdrop is as amazing as in the Pages & Co books. James' settings are like an entry drug to reading, and Tilly's brilliant adventures whisk the reader away in a whirlwind of bookwandering fun, playing with the magic of stories.
If you haven't read this series yet, do yourself a favour and make sure to curl up with it this autumn. You can thank me later. :)
Rating: 5/5 stars
© Copyright The Constant Reader
All texts and photographs are mine, unless indicated otherwise.