6th December, 2018


REVIEW: The Vanderbeekers of 141st Street by Karina Yan Glaser


Today is St Niklas' Day here in Germany, which means that the kids put out their boots over night and St Niklas filled them with chocolate and little presents. This day has always been somewhat special to me as it is a sort of mini-version of Christmas. Also, it gets me in the holiday mood as do all those lovely Christmassy books out there. Which, not surprisingly, is how I came across The Vanderbeekers of 141st Street, which was such a quick read that I finished it in only two days.
So what did I think of it? Well, here comes an unpopular opinion alert: I did not care very much for this book. Yes. There. It's out. And I'm sorry, because I really really wanted to love, or at least very much like, this one. The book was recommended to me on both Instagram and Litsy and I figured it would be the perfect holiday read. But unfortunately this is another example of hyped books quickly turning into a disappointment.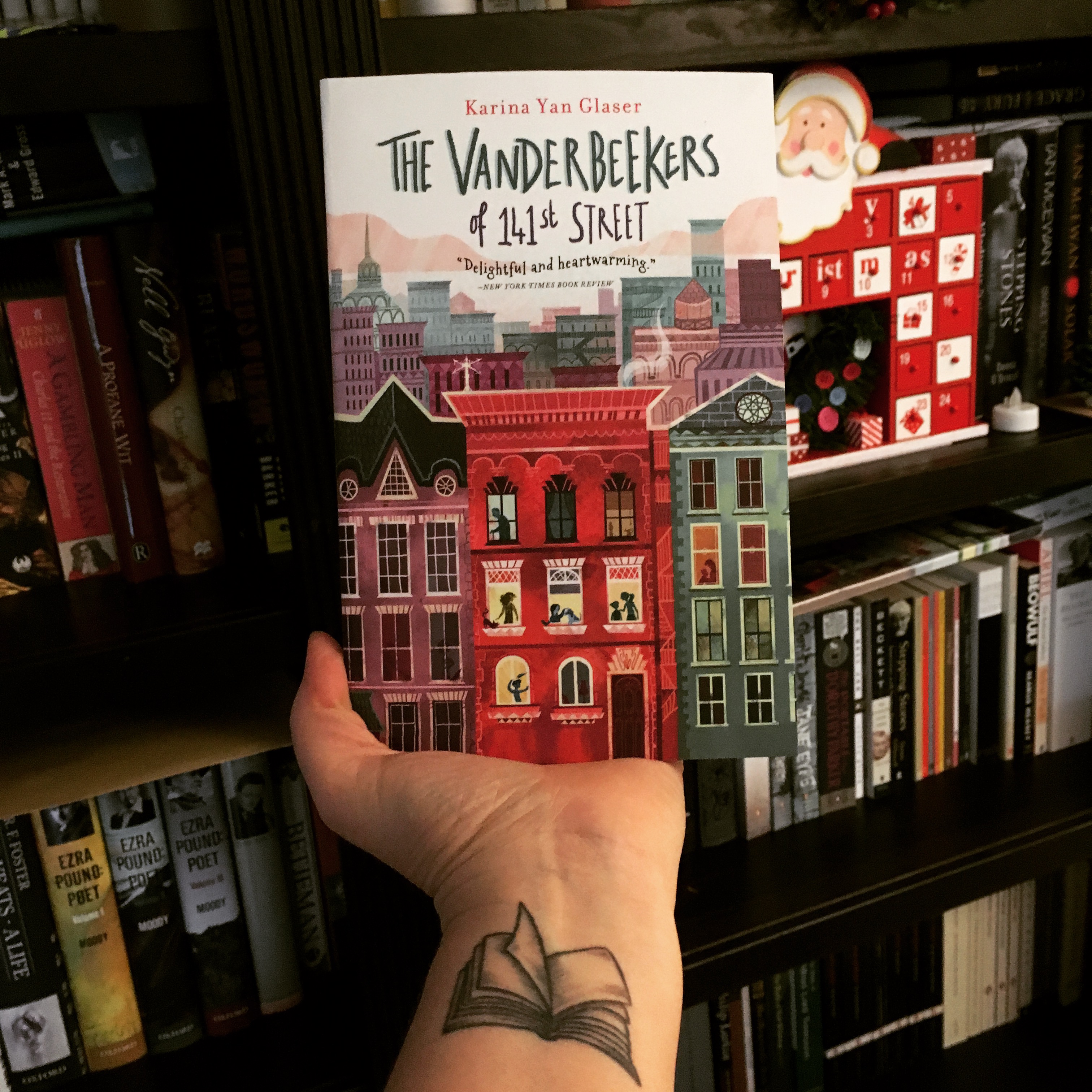 What I liked were the characters: The bustling but loving atmosphere in the Vanderbeeker family gave me all the feels. I adored little Laney and also really liked how the author brings all the other characters to life so vividly. In parts the novel reminded me of some of my favourite classics - it had the same feel as, for example, Dodie Smith's I Captured the Castle, Charles Dickens' A Christmas Carol or Louisa May Alcott's Little Women. The way the characters all meant good but failed utterly in every instance was both funny and endearing.
What I didn't much care for was the formulaic structure: Yes, we get it - you'll try to win the old miser over several times and eventually you'll manage and we will all realise that he isn't evil after all but that it was a tragic event that made him become peculiar. Snooooooooore!! I mean, I understand that this is a middle grade holiday read and I didn't exactly expect philosophical depth. But does it have to read like a cheesy Hallmark movie? Does it? Really?
So my honest evaluation is this: A cute-sy quick read if you don't expect too much. It is all about the importance of compassion and has some interesting characters. A nice way to spend a rainy afternoon but not much more.
Rating: 2.5/5 stars
© Copyright The Constant Reader
All texts and photographs are mine, unless indicated otherwise.