23rd July, 2020

Review: Water for Elephants
by Sara Gruen (Algonquin)

This is one of these books that used to be a bestseller and was hyped for months on end when it was published in 2007. It's also one of these books that somehow managed to pass me by and which I now picked up, wondering what took me so long to read it.

When Jacob Jankowski, recently orphaned and suddenly adrift, jumps onto a passing train, he enters a world of freaks, drifters, and misfits, a second-rate circus struggling to survive during the Great Depression, making one-night stands in town after endless town. A veterinary student who almost earned his degree, Jacob is put in charge of caring for the circus menagerie. It is there that he meets Marlena, the beautiful young star of the equestrian act, who is married to August, the charismatic but twisted animal trainer. He also meets Rosie, an elephant who seems untrainable until he discovers a way to reach her.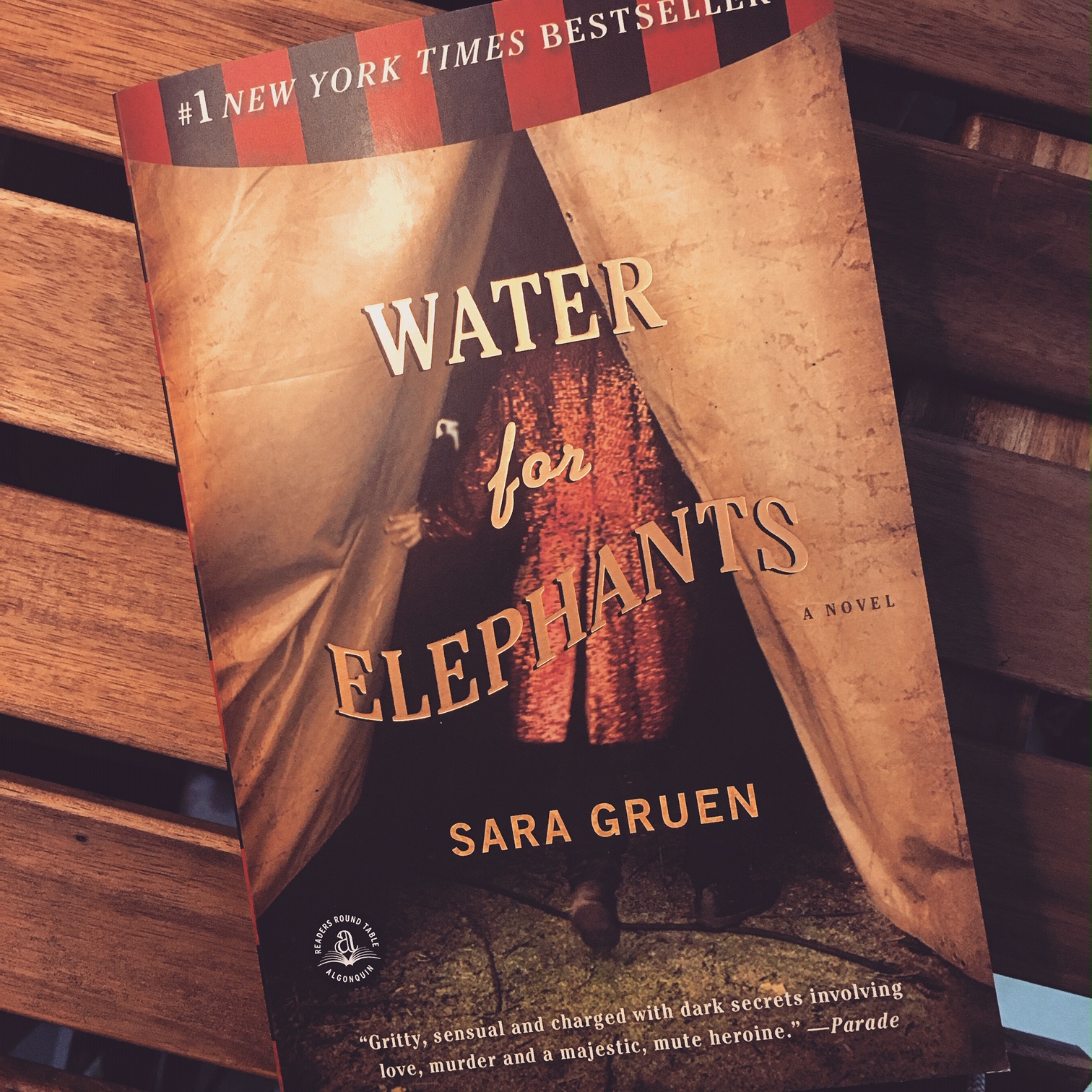 I was in quite a reading slump when I started Water for Elephants. No book really pleased me and I didn't finish about every second title I picked up. But then I got my little hands on Sara Gruen's wonderful novel and was blown away from page one. I had craved a read about a circus or carnival after watching a certain TV show where the latter was a major setting that season, so Water for Elephants seemed perfect. And it was.
I loved the dual timelines of young and old Jacob and adored how they blended into each other. Next to being almost a historical treatise on the fate of the circus world during the depression, the book is also a (somewhat sad) story of what it means to grow old. The love story between Jacob and Marlena follows some stereotypical tropes but that was okay, because the setting and atmosphere and surrounding circumstances are multi-faceted and simply perfect. The first chapter with the stampede drew me right in and I was dying to know how the plot developed. I immediately fell in love with some of the characters while loathing others deeply which led to my total investment in the story. Any reader's bliss! I didn't want the book to end because I loved it so very much. If you haven't read it yet, I highly recommend it. Sara Gruen is a born storyteller and her beautiful prose will leave you enthralled.

Rating: 5/5 stars
© Copyright The Constant Reader
All texts and photographs are mine, unless indicated otherwise.