25TH November, 2020


I've recently signed up for a book group that is dedicated to reading one Victorian ghost story per week during the month of December. In fact, reading ghost stories at Christmas time is an old tradition that has been almost forgotten:
When we look at all our modern holiday traditions which we developed from pagan rituals or that were invented by the English during the 1800s, it's surprising how little Christmas has changed during the past two centuries. We haul home and decorate fir trees, we still write Christmas cards to friends and family, and in many parts of the world people go caroling or stuff stockings with sweets and little presents. All of this is actually - who would have thought - rooted in Victorian England.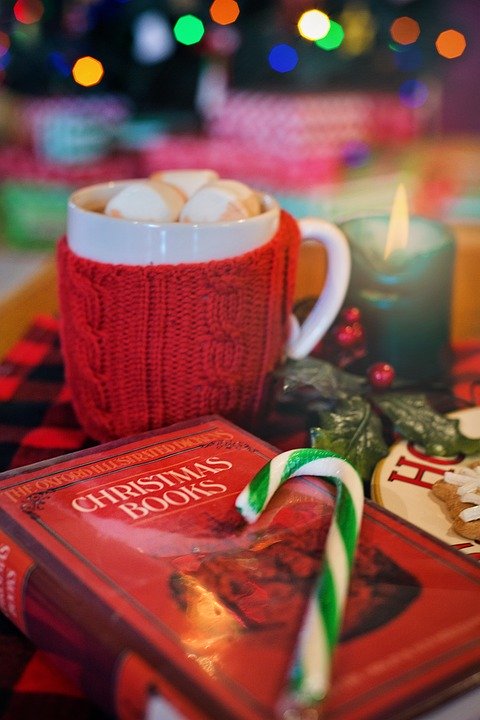 One of the most fascinating Victorian Christmas traditions has been almost forgotten over time, however. To be sitting together around the fireplace on Christmas Eve recounting ghost stories simply belonged to the holidays for the Victorians. If you look closely you can even find traces of this custom in popular culture, for example in lines such as "There'll be scary ghost stories and tales of the glories of Christmases long, long ago" in the popular Christmas song.
Some historians claim that it was Charles Dickens' A Christmas Carol -with its ghosts of Christmas past, present and future - that prevented the holiday from dying out during the times of the Industrial Revolution. Dickens made many age-old traditions popular again in a time when Christmas was hardly celebrated anymore. But why were ghosts so popular in the Victorian Age and why at Christmas? In our times, we would probably say that ghosts belong with days such as Halloween or maybe All Souls' Day, but in Victorian England Christmas time and ghosts went together like hot chocolate and whipped cream. And this has to do with the country's history:
In the mid-17th century, Puritan leader Oliver Cromwell tried to abolish Christmas altogether: He claimed that there is no passage in the Bible that asks us to celebrate Jesus' birth at this time of year. The Bible also doesn't mention a holy day apart from the Sabbath. In addition, the 24th/25th was a date that closely connected with pagan festivals such as Yule and Sol Invictus, both celebrating the winter solstice. This celebration of light, i.e. its death and successive rebirth, had such a strong symbolic meaning that Christians appropriated it for themselves.
Winter solstice, however, is not only the longest night of the year. People used to believe that it was one of the most haunted nights of the year. The veil between the living world and the realm of the dead was believed to be particularly thin on this night, so that on Christmas Eve, ghosts would come back to take care of unfinished business. Marley, is that you?
Thus, Victorians didn't only adopt pagan traditions but also welcomed the holiday's connection with the uncanny and thereby fashioned one of its most popular customs. It is a pity that of all the rituals that have stayed popular throughout time, the tradition of telling spine-chilling ghost stories has been almost completely forgotten. Yet, there are a lot of readers out there who are trying to bring back that wonderful tradition. And who knows, maybe people will rediscover the joys of eerie stories during the longest nights of the year.
(Photo credit: Pinterest)
© Copyright The Constant Reader
All texts and photographs are mine, unless indicated otherwise.